Does Redesigning a Website Hurt SEO?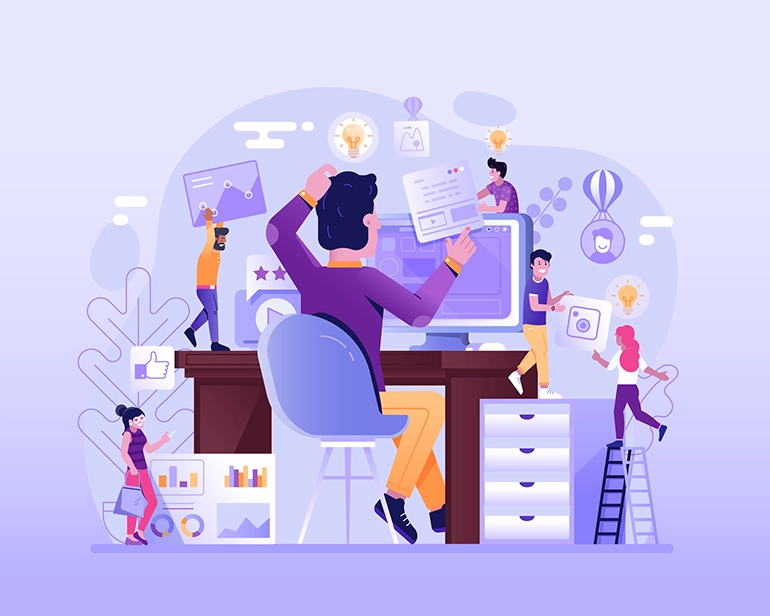 It's time to redesign your website, but you're wondering if your SEO rankings will be affected by the change. While we wish there was a simple answer, the short answer is: it depends. There is a chance that your SEO won't be affected at all by updating your site. However, certain changes will definitely affect your ranking, and you should be sure to keep those changes in mind while you're rethinking your content.
What Are the Benefits of Redesigning Your Website?
You might be wondering, "Why should I redesign my website in the first place?" There are many benefits to changing up your website, especially if it's been a while since you have made any changes.
Some reasons to change your website are:
It hasn't been updated in the last 2-3 years.
You want to make improvements to your user experience.
You have changed your brand messaging.
You have changed your content marketing strategy.
You're changing the focus of your products or services.
Your old website is slow, and you want to make it faster.
Your security is outdated, and you want to make your site more secure.
Overall, you're unsatisfied with your website's appearance.
These are just a few of the reasons that you may be ready to update your website's look. It's good to be in the habit of changing your website design every so often to make sure that it always accurately reflects your business.
Changes That Don't Affect SEO
Most visual changes will have little to no effect on your SEO at all. If you're just changing out images, your logo, the visual look and feel of your site, or fixing a typo, you shouldn't see a difference in your ranking.
Minor content changes should also be fine as long as you're not getting rid of any important keywords. Though, you may see a slight fluctuation after making the content adjustments. Overall, if you're not making any drastic changes to the copy on your website, or making any major changes such as adding or removing pages, your SEO should remain unaffected.

Changes That Affect SEO
If you're doing a complete overhaul of your website, it's likely your SEO will be affected if you aren't careful. There are several things you need to pay attention to if you don't want to completely tank your SEO rankings. The most important things to pay attention to when it comes to your redesign and SEO are indexing, redirects, and adding or removing content.
NoIndexing
NoIndexing can be super important if you're building your new website on a staging site or a new platform. This ensures that search engines don't flag the new website as duplicate content or a duplicate website, which can hurt your SEO.
When you use the noindex rule on your test site, it will stop it from appearing in search results and will ensure that your current site's SEO remains unaffected.
You can add this rule by adding Google's noindex meta tag on your site that's in development:
<meta name="robots" content="noindex, nofollow" />
It's extremely important you make sure you remove this rule once you launch your new site, or else you will continue to remain hidden from search results.
Redirects
If you've completely changed the structure of your website, you'll want to make sure that search engines still know where to go to direct visitors to your content. This means that you need to be sure to set up redirects from old links to the new place you want those links to lead to.
If your website is full of broken links, and it constantly leads to Error 404: Page Not Found pages, search engines will lower your SEO rank.
Even if you fix all of the internal linking on your website to match the new site, there could still be old links on social media posts or other websites that you'll want to make sure are pointing to your new content.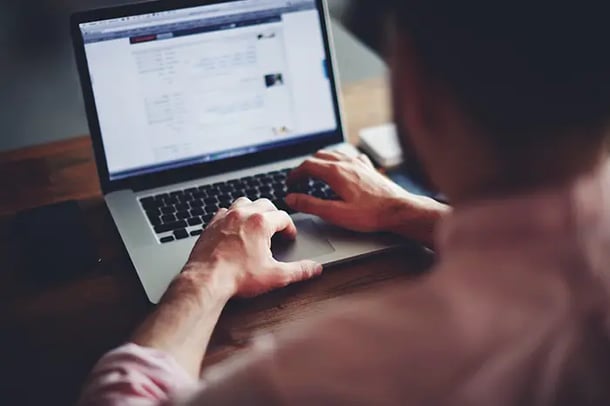 Adding or Removing Content
Of all the things that can affect your SEO during a redesign, adding and removing content is what can hurt your SEO the most. Since your search engine rank is based on the content on your site, it makes sense that your ranking will change if your content changes.
However, removing outdated, unhelpful content can actually save your rankings. Since Google's Helpful Content Update, Google has changed the way it looks at the content on your website. Changing out content that doesn't follow these guidelines may actually help to improve your SEO.
However, if you don't want to see a drop in your rankings, you'll need to make sure that you're still following best SEO practices and targeting the keywords you need to target.
HubSpot offers this handy Website Redesign SEO Checklist that you can take a look at to make sure all your bases are covered.
Ways Redesigning Your Website Can Actually Improve Your SEO
There are several ways in which updating your website's look and feel can actually improve your SEO. Especially if you're already not ranking as well as you want to be.
Improved User Experience (UX)
Providing a great user experience (UX) on your website is a great way to improve your SEO ranking. A good UX can keep visitors engaged with your site since they'll be able to easily navigate your website and will know where to go to find out more information about your business, buy your products, or sign up for your services.
When users spend more time on your website, Google looks at this positively since your bounce rate is reduced. A lower bounce rate will increase your ranking since Google has determined that your website's content is helpful to users.
Better Keyword Targeting
Improving your content is also a great way to bump your SEO at the same time. Take the time to assess the keywords your current website is targeting, and do some research to see if there are better keywords you could be using instead.
While you'll want to be careful with this so that you don't completely ruin the SEO you've already done, even minor content changes can help boost your SEO.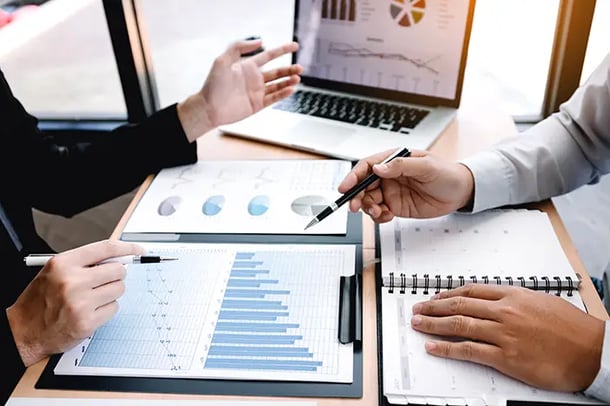 On-Page Optimization
As you redesign your pages, this is a great opportunity to see where you can improve your on-page SEO. This is a great way to ensure that your page titles, meta descriptions, headings, alt-text, and all other elements on your page are as optimized as possible.
If you need to make any changes to the URL of your pages, make sure that you are setting up the proper redirects to direct your traffic to the correct pages.
Improve Page Speed Performance
Optimizing each page to load fast, especially on mobile, can also greatly improve your SEO. While website performance may be one of the reasons you need a new website in the first place, you want to make sure you don't only focus on your home and service pages. Make sure that every page, including blog posts, performs well on PageSpeed Insights.
If your pages aren't performing well on either desktop or mobile, making improvements to your pages can have a huge impact on your SEO rank.
WorldLight Media Can Redesign Your Website
Looking to make the whole process hassle-free? WorldLight Media can redesign your website for you! We're SEO experts, and we will ensure that you stay ranked on search engines. We're also Hubspot Gold Partners and can help you build your new website on HubSpot. Contact us to get started.