5 Reasons to Invest in a Website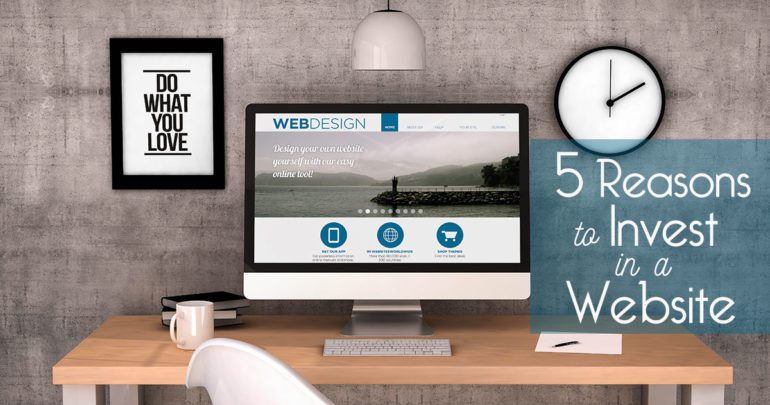 A website is becoming more and more necessary in the business world. People rely on the internet to find what they need, schedule appointments, and understand what a business does. Investing in a website by hiring a web designer can benefit your business in many ways. Here are 5 reasons to invest in a website.
1. Your Competition Has a Website
Every business owner has most likely experienced losing a potential customer to their competition. It's becoming very common for businesses to have a website, so why not beat out your competition with an even better website? With an awesome website, you're more likely to get some of those customers that you would have lost to your competition.
2. Bring in More Customers
If a website is done right, it does a portion of your marketing for you. Optimizing your website for search engines and doing ongoing content creation can get you ranked highly on search engines, such as Google. Customers are also more likely to trust a business if they have a website that looks amazing and is easy to navigate.
3. People Know Where You Are
Nowadays, no one uses the yellow pages. They search online to find the address of where they're going, or even better, just enter the business name into Google Maps. With a website, you can have your address available to anyone who is looking for you. If no one knows where your business is, it's likely they'll give up and move on to someone else.
4. Advertise Your Business
If you have to cut back on advertising, don't do it through your website. A website is a great advertising tool that doesn't have to cost a lot of money (once it's established). But once you have the website in place, you can create content to bring in customers, post on social media outlets, and make it easy for your customers to know what they're getting with your services.
5. Communicate with Your Customers
A website makes it easy to communicate with your customers. A contact form gives your customers an easy way to contact you directly with questions or inquiries. You can also have an email address on there for people to use if they don't want to use the contact form.