Many companies want to know if we are the right fit for them. Here's some more information to help you figure that out!
When it comes to selecting your marketing partner, you need to be very picky to make sure you don't waste your valuable time. For your convenience, you can choose a topic on the right to jump to that specific section.
First, it is important to clarify whether you're an emerging company or an established company. We serve both, but the reasons why we are - or aren't - the right fit will vary for each type of business. First, let's determine which type of company you are.'
Which Type of Company Are you? Emerging or Established?
Emerging Companies

Emerging Companies are typically entrepreneurs and self-employed professionals such as consultants, contractors, microbusinesses, B2B salespeople, brokers, and business coaches that usually generate less than $5 million dollars in annual revenue.

Emerging Companies are small but mighty; growing in strength, but also focused on survival. They are relentlessly working to lift their rocket off the ground until it breaks through into orbit. Emerging Companies choose us because we have a system that is proven to work for businesses similar to theirs, and they know exactly what they are going to get. They can't afford to waste time and money on an inferior solution because making the wrong choice in marketing can be a make-or-break factor at this stage of business development.

We love helping emerging companies grow because we've been there, and we know how hard it is to take a small business and launch it, survive the startup phase, and finally grow it into an established company. We all need all the help we can get.

Learn more about our approach to helping emerging companies here, or view our packages and pricing for emerging companies to see if our work fits with your budget.

Established Companies

We define Established Companies as small to medium-sized businesses that are currently earning over $5 million dollars annually. We call them "established" because they tend to be positioned in their market as a dominant player.

Some examples of established companies we work with are multi-partner law firms, finance companies, manufacturing companies, healthcare centers, companies that operate in multiple states, or local companies with regional dominance.

Most often established companies have a designated marketing budget. They've tried a few things already, and are learning what works for them as they grow.

Established companies are focused on growth, and they partner with us because they need someone they can trust to bring in enough high-quality leads resulting in growth while caring enough about their brand's image and reputation to result in long-term customer loyalty.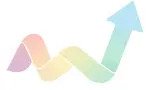 How to Know if We Are a Good Fit for Your Established Company
Are we the right fit for your established company? Since our expertise is digital marketing, and more specifically, Inbound Marketing, we're a good fit if your company needs an inbound marketing agency.
Here are a few key questions that can help determine if we are might be a good partner for you:
Do you want to grow your business long-term?
Are tangible, measurable website conversions important to you?
Do you need a trusted partner agency that cares?
Is one or more of the following problems hurting your business?

Not enough web traffic
Not generating enough leads
Not closing enough sales
Sales are taking too long to close
Need to create increased customer retention
If so... continue on to find out: Are we a good fit as your inbound agency?
We excel at creating and executing strategies that result in lead generation.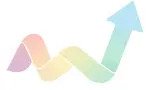 Are we a good fit as your inbound agency?
A perfect fit will answer yes to all of these questions.
A good fit will answer yes to most of these questions.
Is Lead Generation a Primary Website Conversion Objective?
Is your Company Size $10M+/yr in Revenue?
Are you using HubSpot?
Do your customers find your site via organic search?
Is your sales cycle between 1 week to 12 months?
Do you have a Direct Sales model?
Are you the Original Manufacturer of your goods/services?
Does your company have 0, 1, or 2 full-time employees on your marketing team?
Do your core values align with our core values?
Do your customers have a Considered Buying Process?
Is your customer lifetime value (or average sales price) between $500 and $50,000?
Is your Job Title VP, CMO, CSO, CRO, CXO, or Owner?
Does your company have 8+ Sales Reps?
Have you had success using inbound marketing in the past?
If you answered yes to 10 or more of these questions, we want to talk to you about building a long-term partnership focused on growing your business. Click here to get startedI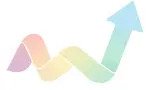 Why WorldLight Media isn't a good fit for everyone
Here are a few key questions that can help determine if we are might be a good partner for you:
They're looking for the cheapest option.
They have more expertise in digital marketing than we do.
They're located outside the USA.
They're not convinced that inbound marketing will work.
They're boss isn't fully convinced that inbound marketing is vital for growth.
They're looking for a pure SEO company.
They offer a low quality product or they're kinda sketchy.
Ready to get to know each other better?
Let's Talk