How to Generate More Leads With Inbound Marketing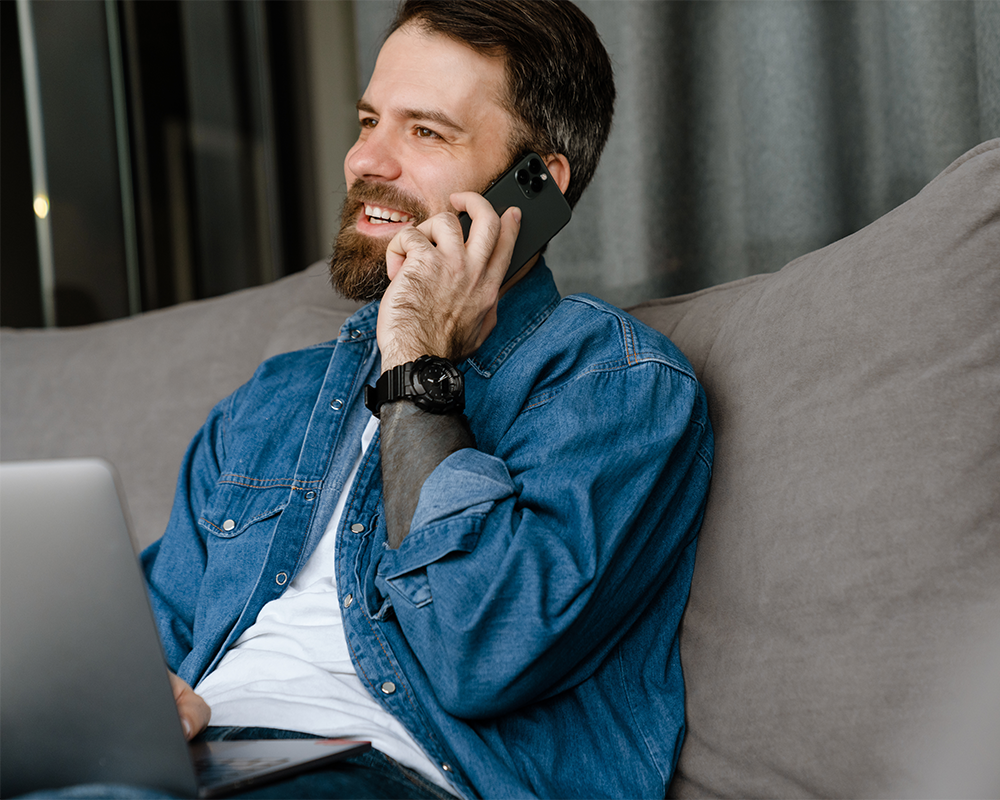 Your target audience no longer expects you to buy their attention; instead, they expect you to earn it.

As a result, lead generation tactics across the sector will need to be updated to better match the needs of target consumers.
The initial step in this progression is to create truly great content, which will then be used to convert visitors into leads. This is not as easy as it might seem.
We're going to take a step back to emphasize the value of a strong lead generating strategy.
Are you aware with the professor's analogy in which he challenged his students to fit as many rocks, pebbles, sand, and water into a jar as possible?
He was able to maximize the amount of space used by prioritizing the largest objects and placing them in the jar first. When incorporating today's lead generation strategies into your inbound marketing plan, your company should adopt a similar approach.
The Stuff Inbound Marketing is Made of
Your inbound marketing plan is made up of rocks, pebbles, and sand, just like the professor who challenged his students to perfectly put rocks, pebbles, and sand into a jar. Here's what I'm talking about:
What are the most important big rocks in your strategy?
What are the smaller pebbles in your business that function as supporting tools?
What minor annoyances or diversions are the sand in your business's jar?
Customers are said to be the "rocks" of most firms, but I look at it differently.

While it's undeniable that buyers are critical to any business's success, I'd like you to think of them as the water that ultimately filled the jar. After everything else had been properly compacted in the jar, the water was put in.

Using the same approach in your inbound marketing plan can benefit your company.

Crafting a Lead Generation Strategy
Your content is the foundation of your business. Fill your jar with material first, because compelling content is crucial for getting leads. This includes traffic-generating tools like your blog, SEO, PPC, and social media networks.

Approximately 96% of B2B consumers desire content from industry thought leaders to help them make purchasing decisions. The key to establishing oneself as the go-to educational authority in your business is to create captivating content.
You know what they say: honey can catch a lot of flies, but being a fly can catch a lot more honeys. If you try that cliche at a bar, you might get a drink thrown in your face, but incorporating it into your inbound marketing approach could improve lead generation rates while also increasing the number of qualified prospects your company draws.

So, we've got our rocks — or, more accurately, our stuff — in place. This essay will concentrate on the step following that: your pebbles, or the best practices for producing leads with your content.
You'll immediately see why firms who use content to generate leads generate 67 percent more leads per month than those that don't. Let's take a closer look at the four Ls of lead generating.
1. Lead Capture
If you do not sufficiently capture certain information from your visitors, it is likely that around half of them will never return to your site. The best thing a marketer can ask for here is a valid email address, but visitors aren't usually prepared to give out such personal information. CTA buttons like "Sign Up Here" have nearly become associated with "We're Going to Spam You," which is why marketers need to come up with new ways to get this data.

A new rule of thumb for gathering visitor information has been proposed by Nicholas Kusmich, a Strategic Marketing Consultant and Facebook Ads Specialist. According to Kusmich, there are two golden rules to follow:
Before we can ask, we must first give.
Each stage of the marketing process (advertising and promotions) must be worthwhile in and of itself.
In his piece "2 Golden Rules for The New Era of Marketing," Kusmich delves deeper into these ideas, but for now, let's concentrate on the first rule.
Can you believe that only a few years ago, having an opt-in email box was considered a luxury? It meant that all of the information you needed would be sent to your doorstep. "What a wonderful moment to be alive," we all agreed. That was a long time ago. We are suddenly being bombarded with information from all sides.

We made a vow to never "Sign Up Here" again in between installing pop-up filters and deleting our spam folders. It's past time for marketers to begin gradually dismantling the barriers that potential purchasers have erected by acquiring their information through new, mutually beneficial opt-in approaches. Lead magnets are the ideal marketing strategy for this technique of "give before we ask."
2. Lead Magnets
Optimizing the process of converting visitors into leads is essential for a successful customer lifecycle. Unfortunately, there is a gap between the traffic generating and lead generation phases, which leads to one-time visitors who ignore your attempts to collect their information and never hear from you again.
Lead magnets can be used to close the hole. Lead magnets are tools that offer value in exchange for your visitors' contact information. Lead magnets, such as email opt-ins, subscriptions, and social network following, are used by businesses to entice users to their websites.

The goal is to get permission from visitors to follow up with them. The following are some examples of lead magnets:
Training video series
Free trial
Webinars
eBooks
White papers
A set of bonus tips
An interview with an expert on a relevant topic
These free instructional tools will pique your visitors' interest in your product, allowing you to collect their email address while also educating them about your company.

Any elements you employ as lead magnets, as well as any goals, budgets, or timetables for creating these marketing assets, should be specified in your marketing plan.
3. Landing Page Conversion Techniques
Landing pages are another important tool for converting visitors into leads for your organization. Any page that a user lands on after clicking on an advertisement or other online marketing elements qualifies as this. It's also worth noting that landing pages exist independently from your company's website and are often used to support a particular marketing campaign.

Thelandingpagecourse.com offers a free, basic course on designing successful landing pages. HubSpot's existing blog entries on landing pages contain a wealth of landing page advice and best practices.

Check out our video guide for a fast overview of the HubSpot Blog's expert lead generating ideas.
We'll go over some of the fundamentals of effective landing page design now, but be sure to check out those resources later for a more in-depth look at the various components.

Landing pages are used to capture leads as well as warm up potential clients. Both are necessary stepping stones in the process of moving a customer farther down your sales funnel. Furthermore, there are two distinct sorts of landing pages:

Lead generating landing pages are used to collect information from a user or firm in exchange for something. This connects to the principle of "giving before we ask," which we explored earlier.
Click-through landing pages are used to direct visitors to the product or service you're attempting to offer. The idea is to provide enough information to your visitor to encourage them to make a purchase.

Landing pages are designed with a single call-to-action in mind. Instead of bombarding visitors with information about your company and all of the products and services you provide, it is critical that you focus on one single aim. Make sure to remove any information that isn't necessary for the campaign, and only include one form or CTA link for them to use.

The most crucial feature of your landing page is that it fulfills the promise given by your ad source. If your ad reads, "Get 50% off laptops here," you must reassure the visitor as quickly as feasible on your landing page.

Making the CTA on your ad source the headline on your landing page is one method to do this. Another option is to ensure that the font, color, and images used in your ad are replicated to some extent on your landing page.
4. Lead Scoring
Lead scoring is a feature of marketing automation software that lets you prioritize prospects based on how engaged they are with your inbound marketing material and, ultimately, who is ready to buy. If put up correctly, it can also assist you figure out what they're interested in.

This method assigns points for different sorts of engagement to quantify the interactions that prospects have with your material. The following is an example of the many sorts of engagements and their point values:
Download an ebook: Add 5 points
Watch a product overview video: Add 7 points
Job role not a good match: Deduct 10 points
Fill out opt-in form: Add 7 points
Unsubscribe from a list: Deduct 7 points
Surprisingly, 79 percent of B2B marketers do not have a lead scoring system in place. Lead scoring gives you real-time information on how responsive your leads are to your marketing efforts. It could also be a sign of folks who are ready to buy from you but haven't contacted you yet.

When it comes to reaching your target market and capitalizing on sales possibilities, this point-based strategy to discovering and assessing a company's hottest leads will save your company time and money. With your hottest leads identified, your company can safely communicate with them, knowing that they are already aware of and interested in your company.
Every company's marketing plan includes lead creation. Consider how many business websites you've visited since the internet's inception that you'll never revisit. Those firms not only failed to attract your interest at the time, but they also failed to reconnect with you in the future.

This is due to a failure to remember the lesson from the jar analogy: prioritizing the many parts of your marketing plan so that you can construct an efficient and effective approach on top of it.

After you've got your content in place, you can start employing lead magnets, lead capture, good landing page design, and lead scoring to improve lead generation rates and develop a more effective inbound marketing approach.