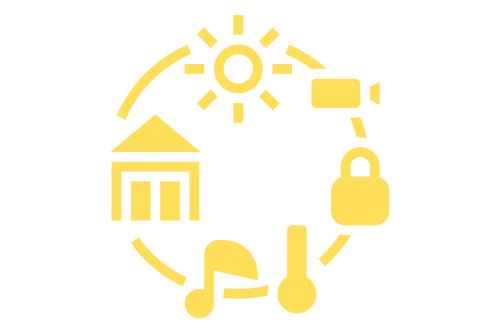 Customer
Retention
Email marketing is one of the top four ways to retain your current customers. It keeps your business engaged and connected with your existing customer flow.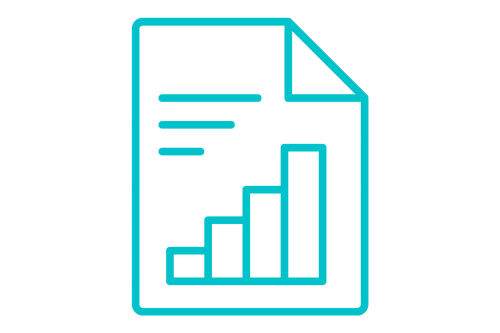 Email
Personalization
Email personalization makes your emails to customers more personable. It could be as simple as using their name, or as complex as sending an email triggered by the customer's behavior on your website. We can help get your emails personalized so your customers know that you are listening.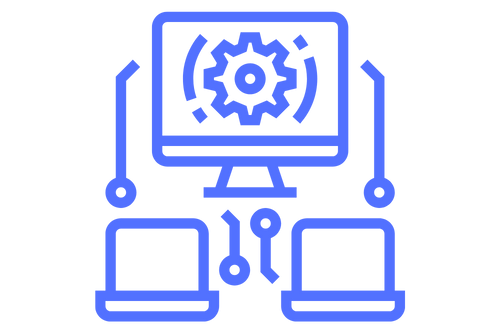 Customer
Segmentation
Customer segmentation allows you to sort all of your contacts based on location, interests, marketing lists, and more. We'll get your contacts sorted to ensure that your customers get the emails they want, and none that they don't.
Email Marketing Services We Offer We'll update your customers as you update your inventory. With retail emails, your customers will never wonder what you have in stock, or what's coming onto your shelves next. These emails are designed to upgrade the products and services your customers are already using and love. We'll show them how they could be using your products and services even better.
What is email marketing?

In simplest terms, email marketing is marketing to your clients through email. Email marketing can be a powerful marketing tool to promote your business' products or services because it keeps all of your clients aware of what is going on with your business. It easily keeps clients up to date on new products or services you are offering, special deals and promotions, or events and news within your business.

Email marketing is used to keep your clients engaged with your business and a good email marketing strategy can vastly improve your conversion rates. Email marketing is a pivotal tool for telling your audience about your business.

How do you use email marketing?

Email marketing is used in a variety of ways. It can be used to promote special offers or discounts, keep clients engaged through newsletters, or offer calls to action to improve your conversion rates. It's a great tool for those customers who are interested but who haven't taken that final step in converting to a buyer.

Drip campaigns are a common strategy in email marketing, and they are used as a series of emails that go out to your clients after either a certain action is taken on your website, or even just after a certain amount of time has elapsed. Drip campaigns can also be a great tool if your business offers courses or multi-step services because they can keep customers up to date throughout every step of the process.

Email marketing can also be a great tool to see where your customers are or are not converting, as they can be used an an analysis tool to develop your overall marketing strategies.

What are the benefits of email marketing?

There are many benefits of email marketing. It is beneficial for staying engaged with your customers, and it can help you easily promote your products and services. It can also be a great analytics tool since it can help you see where your customers are making conversions.

Even if customers aren't ready to convert yet, it is a beneficial tool to keep your business at the forefront of client's minds when they finally become ready to make a conversion.

How many emails a month should I send?

This will depend on your business, although a general rule to follow is at least once per month, if not once per week.

Even if a customer is not ready to convert yet, sending frequent emails is a good way to remind them that your business still exists. That way when they are ready to convert, you will be the first one to pop into their mind.

How do I build an email list?

Building an email list takes time and patience. The simplest way you can start to build your email list is by asking your customers to subscribe to it. You can let your clients know through social media, on your website, and through word of mouth that you have an email list they can subscribe to.

Make sure your website and social media promotions have clear calls to action to sign up for your email list. Calling potential customers to action is a guaranteed way to get more sign-ups rather than treating it more passively.

Can I sort my customers into specific lists?

Yes. You can separate your clients into many different kinds of lists including:

Subscription type
Location
Email marketing contacts
Dates of service
Leads and Conversions

These are just a few examples, but we can fully customize your lists to fit your business needs.

What kind of content can be included in an email?

Pretty much any kind of content your business has can be included in email content. Common types of content we include in emails are images, videos, text, and calls to action.

Emails are meant to share information about your business, so including a wide variety of content in your emails is a good strategy to use.

What is the best tool for email marketing?

There are many free and paid for tools available to use for email marketing. Which tool you use depends on how large your customer base is, and it also depends on what your goals for using email marketing are.

We highly recommend HubSpot as an all-in-one suite for email marketing because HubSpot offers many integrations, personalizations, and automations to simplify the marketing process. You can start on HubSpot for free, contact us to find out how to get started.

What from address should I use?

Unless you want your own inbox flooded, it's a good idea to have an email address that is made for receiving and sending emails from your clients.

A general email address such as info@yourbusiness.com, hello@yourbusiness.com, or even something like marketing@yourbusiness.com will help keep your emails from going to spam inboxes and keep your emails organized when you receive replies.

Can I personalize my emails to clients?

Yes! We can include many kinds of personalization options in your emails. The most common type of personalization we do is adding your client's name to the email subject or opening line.

For example, instead of your subject or opening line reading: "Hello! We want to tell you about this great offer!"

It can read: "Hello, [Client's Name]! We want to tell you about this great offer!"

If you use HubSpot, we can include things like sales information, ticket information, subscription information, and more!