Use Automation to Level Up Your Inbound Marketing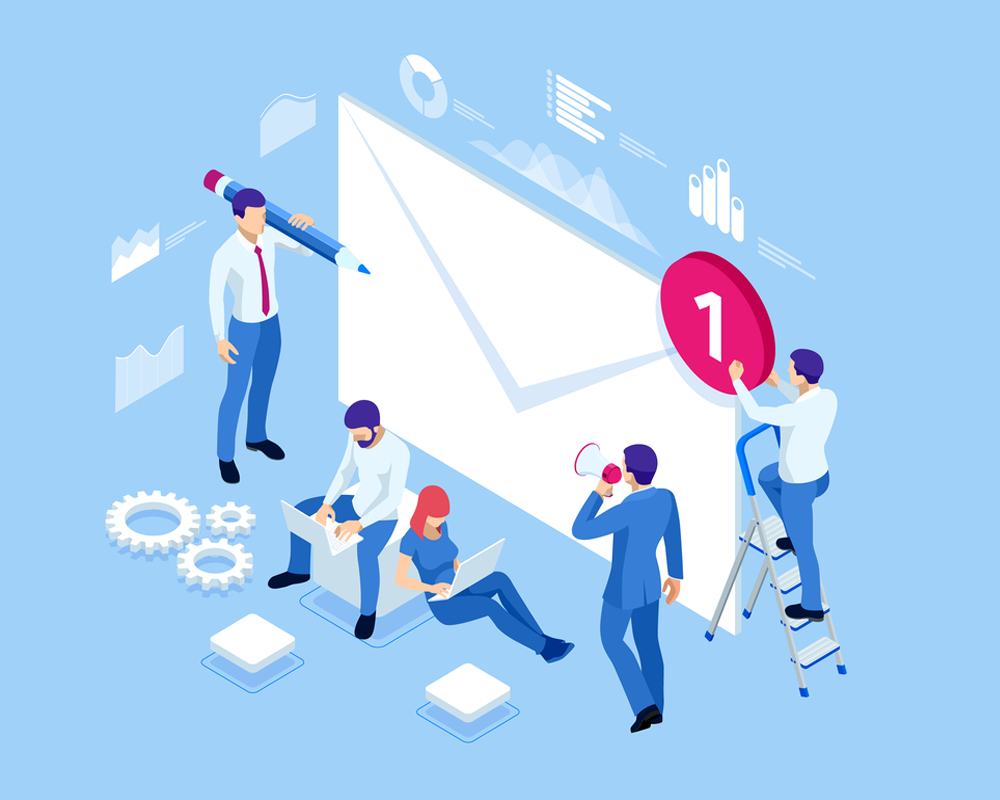 Inbound marketing is a great tool to have in your arsenal. It's more cost-effective than outbound marketing, brings you a better ROI, and the best part is... you can fully automate it to keep your workload down. Automated marketing keeps your customers informed and engaged without you ever having to lift a finger.
We'll teach you not only what automated marketing means for your business, but also how to utilize it to make your company as efficient as possible.
What is Inbound Marketing?
The first thing you may be asking is, "What is inbound marketing?" HubSpot defines inbound marketing as "a business methodology that attracts customers by creating valuable content and experiences tailored to them". Unlike outbound marketing, inbound marketing is done digitally, and only shows customers content that they want to see.
Sometimes, outbound marketing such as cold calling, billboards, tv ads, etc. can bombard customers with content that may not be relevant to them or things they aren't looking for. Inbound marketing removes the barrier between your future customers and what they need.
Inbound marketing is often done through email marketing campaigns, social medifa ads, pay-per-click ads, and other online platforms.
What is Marketing Automation?
Marketing automation is pretty much exactly what it sounds like. It is software that automates your marketing campaigns and efforts. It takes over the frequent, yet monotonous tasks that come with inbound marketing. Automated marketing can automate things like email drip campaigns and social media postings, and it can even automate more robust ad campaigns.
However, automated marketing does more than just make your life easier. It also ensures that your customers get a fully personalized experience that is tailored to their needs and wants. It makes your tasks faster and more efficient, and it gives your customers and potential customers exactly what they are looking for.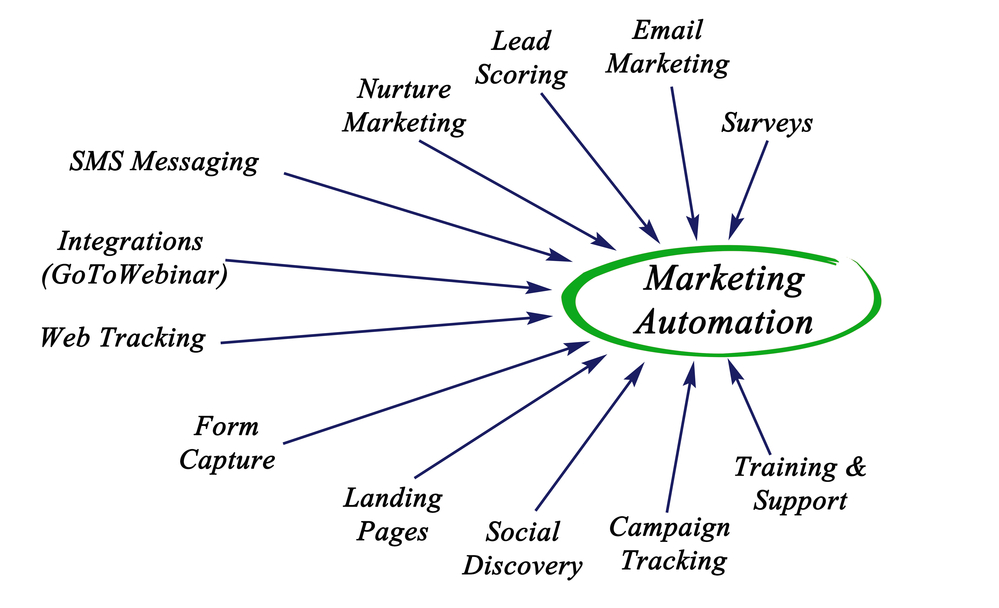 How Can I Use Marketing Automation in My Business?
If you're already using apps like HubSpot, MailChimp, Buffer, or other marketing software, setting up marketing automation is closer than you think. These apps have features that allow you to set up things like email drip campaigns and social media scheduling. If you're a HubSpot user, you may have access to automated ad campaigns, landing pages, and other digital marketing assets depending on which plan you have with HubSpot.
There are several ways to use automated marketing effectively in your business. When set up properly, you will start to see your workload lighten as your leads increase. Here are some ways you can use automation in your business:
Email Marketing Campaigns
Email marketing automation can be set up in a couple of different ways. You can create emails that send when a customer triggers a specific action. An example of this is a "Are you still interested?" email when a customer leaves items in their cart, but hasn't checked out yet.
You can also automate emails that send in a series. Let's say you offer an online course. You start with one email that introduces the course, and then you have automated emails that send to your clients after each step in the previous course is completed. This option is a little more work for you in the beginning, since you have to come up with content for each email, but once that is done, the emails are sent out automatically with no extra work from you.
Another option is to have time-lapsed emails. You can automate your emails to send to a client after a designated amount of time has passed. This can be a form asking for feedback within a few days of a client purchasing your product or service, offering a similar product or service after a month of the client purchasing from you, and this is especially effective if you offer any upgrades to your products or services.
Watch our podcast episode on email marketing and client retention:
Social Media Campaigns
You can automate your social media campaigns by creating posts in bulk, and then scheduling those posts over the course of the week, the month, or even the whole year (although, at maximum, we recommend doing this on a monthly basis). There are tons of free options for social media scheduling available if you're just getting started. The Meta Suite is a great option if you are only posting to Facebook and Instagram. However, if you want to post to Twitter, TikTok, and other platforms outside of Facebook and Instagram, Buffer posts to nearly every social media site for you and offers a free option with up to three social media accounts.
There are also ways for you to automate your engagements and leads on social media. Instagram and Facebook have built-in features for business accounts like auto-replies. You can also find apps that have tools such as social listening and reporting.
Search Engine Optimization (SEO)
SEO should be your number one concern any time your business interacts online. Search engine optimization, or SEO, is the best way for new clients to find your business organically online. When you have good SEO on your website, you rank higher on search engines like Google, Yahoo, and Bing.
Learning how to target keywords and phrases related to your business is one of the easiest ways to automate traffic to your site. It optimizes the content on your website while simultaneously attracting new leads.
Ad Campaigns and Landing Pages
When you have a good online ad strategy and a compelling landing page to go with those ads, you naturally generate more leads. Luckily, you can create a beautiful landing page these days with little to no knowledge of HTML or CSS. You can create landing pages in minutes with online page builders that (usually) come with hundreds of templates to choose from.
You can automate your online ad campaigns to point to those landing pages, and with a clear call-to-action on the page, start to see your leads steadily grow.
Need More Help?
If you have more questions about automating your inbound marketing or want to pass the job off to someone else, WorldLight Media is here as your inbound marketing super-guide! We can answer any questions, or get you started with one of our inbound marketing plans for emerging businesses. Contact us if you have any more questions!