Website Packages To Help You Grow
Our Emerging Business Packages are designed for businesses with under 1 million in revenue, with these goals in mind: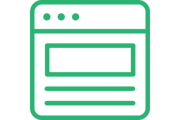 Establish Credibility
Whether your website is big or small, you can make a great first impression with a great design and unique branding.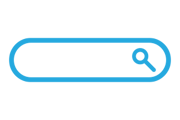 Get Found Online
The first and most important step is to get lots of traffic to your website. SEO and Paid Ads do just that.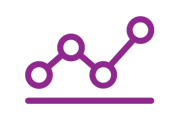 Measurable Success
"What gets measured... grows!" We track the data and give you reports so you know what is working.
Custom Design

Your web design package includes an initial design consultation, where you can provide us with feedback about how you'd like your website to look. During the design phase of your project, here's what you can expect from us:

We will design a mockup of the website and present it to you for your approval before we begin development. This mockup will be a static image of what the home page of your website will look like.
Up to two rounds of design revisions are included in this package.
Some photos and graphics will be provided by you, and WorldLight Media will fill in the gaps with carefully curated stock photos and custom-designed graphics.
Once the design is approved, we will proceed to the development phase of the project.

Pages and Blog

Each Website package comes with a designated number of pages. Some of the packages include a Blog.

To choose the option that works best for you, you should first decide: What's the primary goal of your website. Are you wanting to just have a basic web presence? Or are you looking to use your website as a lead generation tool?

If creating a basic web presence is your goal, we recommend either a one-page site or our brochure site, which includes up to 8 pages.

If generating online leads is your goal, we recommend choosing either the Lead Gen Starter Site or the Lead Gen Website. These packages include more website pages, and lead generation calls to action.

Another way to decide which option is best for your company is to think about what type of content you want on your website. Here's a list of common content pages you could include:

About Page

Mission/ Vision of your company

Team Page with Bios

Company History

Testimonials Page

Services Offered




(You may want to have a separate page for each service)

Case Studies or Examples of your work

Contact Page

What's Included?

We will consult with you on the best way to map and structure the content of your website.
We will assist you with creating headlines, editing, and modifying your content, and formatting it on each page
We will consult with you to select stock photos for your website pages.
Your package includes the cost of basic stock photos.

What's Not Included?

While we will assist you with creating headlines, editing, and modifying your content, these packages DO NOT include content writing
If you have specific stock photo selections, you will need to purchase them.
Photography



Lead Gen Form(s)

Generate online leads with CTA's and Web Forms

Invite website visitors to take the next step with you by providing them with a CTA (Call To Action). We will help you come up with CTA's that best suit your target demographic and build forms for users to fill out providing their information.

Forms we create use best practices to reduce spam.

Basic SEO

Our websites are built with SEO Best Practices.

WorldLight Media provides On-page SEO Optimization for every website we build, so you can hit the ground running as soon as your website launches.

We do offer,

advanced SEO Services

at an additional. cost, which should be tailored to your specific needs.

Here's what's included with your website design project:

On-Site Page

Optimization

, including:

-Linking

We will create links from one page to another. A page targeting a specific keyword should direct to other related blog posts or similar related pages for example.

-Meta Descriptions

Meta descriptions are snippets of up to 155 characters, a tag written into the HTML that summarizes the page's content. It's what search engines show in search results. It's one of those tedious little steps that many web developers skip when looking for shortcuts, but it's super important for SEO. Every one of your pages and blog posts will include SEO optimized meta description.

-Image Descriptions

We will optimize image titles and alt texts for

SEO

keywords. Each image should have a detailed description as well. (This also provides better content for visually impaired users).

-Page Titles/ URLS / Page Formatting

Your page title should match your URL and h1 tag, and it should include the specific keyword. This little step makes a huge difference. Including other heading tags throughout the page with similar /related keywords is also important, as well as formatting your content with things like bullet points, numbered lists, blockquotes, etc. whenever possible. We look for every opportunity to utilize these little hacks that go a long way with SEO>

Page Speed

Page speed is a crucial part of SEO according to Google, so we make sure that your website loads fast, both for desktop and mobile.

Legal Disclaimers

As an added value, your website comes with our boilerplate Terms and Conditions, and Privacy Policy Legal disclaimers.

Please note that we are not attorneys and while these disclaimers are designed to limit your legal risk, we assume no responsibility for any legal action taken against you.

If you prefer to provide your own, legal disclaimers created by your own attorneys, no problem!

Responsive Design

We will ensure that your website looks and performs beautifully across all different types of web browsers and all devices. A good mobile experience is essential for any modern-day website and it's our best practice to make sure the website is optimized for both phones and desktops.

Google Analytics

SSL (Secure Sockets Layer) Encryption is the best practice technology to keep your website's internet connection safe from hackers.

SSL Encryption has become essential for visibility on most browsers and search engines.

SSL Encryption

It is impossible to know exactly how long it will take for your company to achieve its growth goals. However, in general the more you invest, the faster it will grow. Similar to a construction project, the more workers you hire, the faster the building will be completed. On average, it will take between 2-5 years to triple the size of your company.

A good way to look at the 3 packages above is from the perspective of fast, faster, fastest growth. Once we complete the Growth Driven Design phase (included in all packages above) we will have a very good understanding of how quickly growth can occur. Having the right content, the right conversion rate, and the right offers in place is the first step, and once that is dialed in, we will suggest an amount of ad spend to apply.

We will work to ensure your content delivers a consistently healthy ROI, which means the more you invest, the higher your return will be.

HubSpot CRM Integration

We will make sure that your website forms and bots integrate directly with your HubSpot CRM, so that when a contact form is filled out, that record goes directly into your Contact Records and mailings lists.

Please note that your website package does not include HubSpot Onboarding, Implementation, or Enablement, but we do provide these services at an additional cost, should you need them.
What's NOT Included?
Items below are not included in the emerging business packages, However, we do offer the below services for an additional price. Got questions? Reach Out. We're happy to help!
WHAT OUR CLIENTS ARE SAYING
Don't Take Our Word For It. Listen To Our Clients
"...the best inbound marketing company we've ever worked with."
"Hands down WorldLight Media is the best inbound marketing company we've ever worked with. They have done an excellent job designing our website, logo, brochures, and business cards. As a small company, we get asked all the time if we are part of a franchise or a huge company due to the quality of their work. We recommend them regularly."
Andrew Walter, Owner, Sound Finish
"...outstanding inbound marketing content that attracts customers."
"Since 2008 I've trusted WorldLight Media to create dozens of web design and graphic design projects for our business. They have consistently produced outstanding inbound marketing content that attract customers. I can count on them to meet deadlines and they are a pleasure to do business with. I highly recommend their services."
Corey Smith, Owner, Classic Pest Control