Inbound Marketing Services We Offer We help to ensure that all of the content we create for you is optimized for search engines, and we work hard to try to get your business to show up on the first page.
learn more
 We use Google's Pay-Per-Click ads and social media ads to get your business seen. We'll help you generate leads and monitor your ads' activity to make the best plan for your business to convert leads.
Stay connected with your clients by using email marketing. Whether you want to create a monthly newsletter with your latest blog posts or send out an email blast for a special offer, we do it all. We create digital media, graphics, video, and written content fit for your business. We can create just about anything you need from your website to your social media to your ads.
If you can think of it, we can create it.
learn more
 Whether you already have social media or not, we will get your social media accounts fully up and running. We can also automate your posts to keep your accounts active on all platforms.
learn more
 From emails to text messages to social media posts, you can schedule just about any content in HubSpot's CRM.
It takes the stress off of you to remember to post on deadlines, and offers an endless flow of content to keep your business active.
learn more

Page 1
Results for over 36 Keywords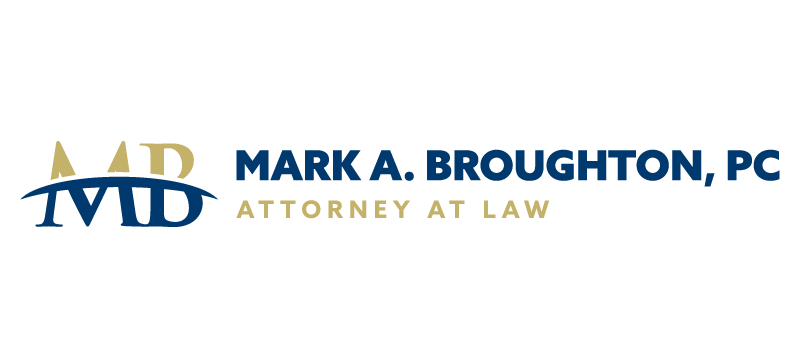 Top 3
Rankings for over 14 Keywords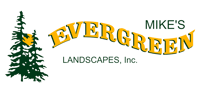 34% Increase
in Online Leads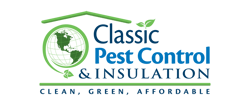 Our Clients Say
WorldLight Media has designed and developed dozens of websites through the years. See what our clients say about us.

WorldLight Media is an excellent, collaborative web marketing team. They helped us focus our marketing goals and gave us the perspective we needed to ensure our precious marketing dollars were well spent. You'll be in good hands with Jenni, Nathan and Kate at Worldlight Media!
Ashley Emerzian
Emerzian Shankar Legal, Inc

First of all, WorldLight made me feel as if I were their only client. They were attentive, patient, professional and strategic to the end of the project. Because of this, we have asked them to further support us. The quality of work they delivered was exceptional - if there was an error, they attended to it immediately and fixed it without delay. This is actually one of the best agencies I've worked with in my career. I appreciated their recommendations and treating me as if we were part of the team -- this was in no way the typical client/agency agency. This was so much more. Jenni and Nathan are true professionals. Great client experience! Thank you!
Sherri Hughes, Chief Marketing Officer
Whitcomb Selinsky, PC

Hands down WorldLight Media is the best marketing company we've ever worked with. They have done an excellent job designing our website, logo, brochures, and business cards. As a small company, we get asked all the time if we are part of a franchise or a huge company due to the quality of their work. We recommend them regularly.
Andrew Walter, Owner
Sound Finish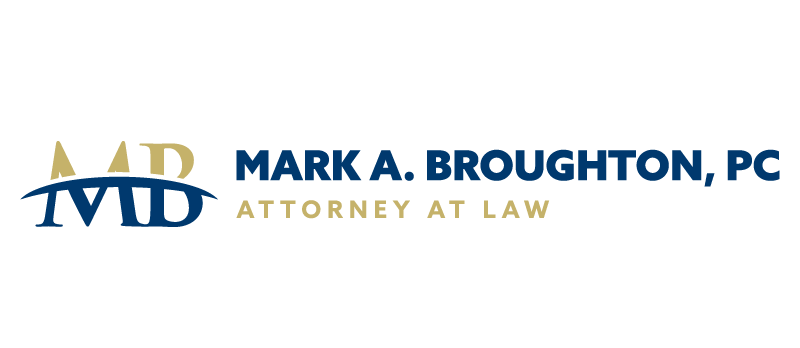 You guys are great and have taken care of my website and media for several years now. Very happy with the service you provide!
Mark Broughton, PC
Fresno Criminal Lawyer For over a decade I've trusted WorldLight Media to create dozens of web design and graphic design projects for our business. They have consistently produced outstanding marketing materials that attract customers. I can count on them to meet deadlines and they are a pleasure to do business with. I highly recommend their services.
Corey Smith, Owner
Classic Insulation & Pest Control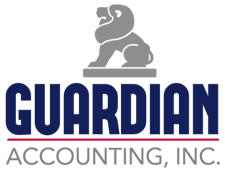 WorldLight Media has been an excellent team to work with. We are currently working to revamp our website and they have been spot on in bringing our vision to life. Professional, knowledgeable and fun!
Krista Beavers
Guardian Accounting, Inc
What is inbound marketing?

Think of it as a giant magnet.

Inbound Marketing is a strategy that focuses on helping customers find a business instead of the business going out to find the customers. This is accomplished by "showing up" in all the places where a customer might be looking online such as on search engines, blogs, or social media.

Here are some of the outcomes companies can achieve with an inbound marketing campaign:

Lower marketing costs
Better overall company growth
Improved customer relationships
Stronger company brand
Unfair competitive advantage

Why is inbound marketing so popular?

"Inbound Marketing yields 3 times more leads per dollar than traditional methods." - KAPOST

About 70% of marketers use inbound marketing. The main reason why so many companies feel that it's so important is that it is both effective and cost-effective.

Leads generated by Inbound marketing methods convert at a higher rate, and they cost 62% less than outbound/traditional leads.

To put it succinctly, inbound marketing has proven to be a low-cost approach to:

Top search engine ranking
Driving more website traffic
Generating better leads through your website
Nurturing leads to sales
Amazing your customers, which yields more referrals and higher retention rates.

How does inbound marketing work?

Using your website as the central hub, inbound marketing works by converting traffic into leads or online sales. But it doesn't stop there. It is built on continuous improvement of itself and long-term customer success. All of this takes place by way of an optimized conversion path (also known as a digital marketing funnel) which has four stages:

Drive:

Bring traffic to your website by means of search engines, social media, or other websites
Engage: Show the users you can help them and earn their trust with truly great content.
Convert: Inspire the users to take action and accept your offer by completing a transaction such as a purchase or filling out an online form.
Amaze: Deliver a blissful customer experience after the transaction.

What does inbound success look like?

The keys to inbound marketing success are measurement and long-term commitment. Inbound Marketing is a long-term strategy, and it requires close monitoring and analysis of your user data to see what is working and how their experience can be improved in a way that leads to more conversions. Over time, your marketing performance gets more efficient and more cost-effective.

Inbound marketing generally involves the following components:

Having detailed knowledge about the buyer, usually organized in a

buyer profile, or

buyer persona.
Deep understanding of the

Buyer Journey, and how to engage buyers at every stage of their journey.
Creation of extremely

valuable content

that helps the user make informed decisions.
Building a

User Experience(UX)

that is

personalized

for the user.
An optimized conversion path to attract users and convert them into leads using Landing Pages.
A system to track success and measure performance.
A process to review results and constantly improve your products and services.

The goal of your inbound marketing campaign is to have such great content that anyone who is looking for your product or service can easily find you, trust you, buy from you, and then enthusiastically promote you.

What are examples of inbound marketing?

Understanding the marketing tactics used

There are many activities you can do when it comes to marketing. But how do you know which activities are inbound and which activities are outbound? Below we provide a few examples of both to clear things up for you.

Inbound marketing examples:

An email that you have asked to receive
An informative blog post
A social media profile that entertains you
A search engine result that is exactly what you are looking for
A video channel or podcast you subscribe to
A webinar that you sign up for
An ad you see on a search engine, related to what you are searching for
An eBook that you download

Outbound marketing examples:

A door-to-door salesperson
A telemarketer who calls your house
An ad on TV
A billboard on the side of the highway
An ad that arrives in your mailbox.
A booth at a trade show
A seminar
An ad you see on a news website
A spam email

What is an inbound marketing strategy?

The Building Blocks of Inbound

Inbound Marketing is achieved by using a combination of several different skills and tools and executing them in a specific order. An inbound marketing strategy typically includes the following services and phases:

1. Get found online

Content Strategy
Blogging
Landing Pages

2. Convert and Nurture Leads

Live Chat, Forms & CTAs
Video
Email Marketing / Nurture Campaigns
CRM

Setup and Management
Marketing Automation

3. Measure ROI

Reporting
Analysis
Adapt and Learn

4. Building Trust

Delivering Value
Branding & Loyalty
Customer Success & Retention
Surveys and Reviews

Each of the components listed above has several facets and subskills needed in order to reach expert status in any given discipline. Putting all of these together into one cohesive strategy and executing well is not something any single person can do alone. It takes a team of highly talented individuals to perform all of the various roles and functions that need to happen. For this reason, most of the companies that employ inbound marketing strategies are medium to large size businesses who are not afraid to invest heavily in marketing to ensure growth.

What is the difference between inbound and outbound marketing?

The key difference between inbound and outbound is the direction of the customer in relation to the content. Inbound marketing pulls the customers inward to the content, and ultimately, the sales team.

Outbound marketing pushes their content outwardly, trying to get you to notice their brand while you are out doing other things. Many internet users find outbound to be annoying, while inbound is thought of as engaging. The reason for this is because, in general, inbound marketers are constantly trying to earn their customers' trust by adding value to their lives in ways that solve problems.

Outbound marketers, conversely, are trying to disrupt people's life just long enough to cram a marketing message into their thought process in the hopes that it will lead to a sale.

Both inbound and outbound methods of marketing have their strengths and weaknesses. Since the way people buy and sell products has changed so much in recent years, inbound marketing has become essential for companies to engage their buyers in meaningful ways.

Now, thanks to the Internet, buyers are much smarter in their approach to making purchases and tend to conduct online research before buying new products or services. This is why inbound marketing is soaring in popularity, while outbound methods are fading away.

There are so many types of marketing that it can be confusing to know where the lines are drawn. For example, inbound marketing includes aspects of:

Content Marketing
Digital Marketing
Online/Web/Internet Marketing

However, it is not the same as these types of marketing.

To learn more about this topic, click here.

How much does an inbound marketing agency cost?

Costs can start at $2,500 and can be as much as $100,000 per month.

Some inbound agencies will charge you a flat rate, while others will charge you an hourly rate. The best agencies offer Value-Based Pricing because it is the best value for you and is the most fair for both agency and the client.

There are several factors that will impact the cost of an inbound marketing project:

Size of your company: The larger your company is, the more content it will need to generate to move the needle.
Size of your market: The more competitive your industry is, the more effort is required to outperform them.
Complexity of your sales process: If you're selling a pack of gum, your product is not very complex, but if you're selling a robot that manufactures robots, you will require a more sophisticated inbound strategy.
Depth of your Customer Knowledge: If you don't know much about who your customers are, it will require more effort to discover their buying patterns and habits, which you'll need to know before you make an effective strategy.
Growth Goals: If you want to move the needle by 20% in one year, it will cost more than if you want to grow by 10% in three years.

Is inbound marketing worth it? The same question can be asked of any investment. The answer all depends on the returns you are getting.

Who should use inbound marketing?

Because the way people buy has fundamentally changed, inbound is a core strategy for any business, regardless of size, industry, or location. In fact, today 70% of marketers actively invest in inbound marketing.

In 2012, inbound marketing was a novelty for most companies, much like in 1996 a website was a novelty for most companies. But my how the times have changed.

Inbound works best for the following companies:

B2B Companies
Manufacturing Companies
Online Retailers
Technology Companies
Medium-Sized Companies
Large Companies

While it does work better for some than others, it should be noted that any business, any industry, any size can and should use inbound marketing.

Who should I hire to do my inbound marketing?

Choosing an all-star team of talented professionals

As we stated earlier, no single person can possibly be talented in all the various areas that inbound requires. Therefore, a team is required. Try to find a team that does inbound all day long, for best results. Some agencies focus only on inbound, and partnering with an agency like this is your best chance at finding the best talent.

HubSpot, the company that coined the term "inbound marketing" and literally wrote the book on it, has a program in place to train and certify agencies in Inbound Marketing. Look for an agency that has been certified by HubSpot, and it's even better if you find one that is a certified HubSpot partner.

Here's a link to WorldLight Media's HubSpot Partner Agency Profile.

The quality of thinking that goes into creating an inbound marketing strategy needs to be very high. There are many moving parts and doing it successfully requires a highly intelligent strategist to lead the effort. Find an inbound marketing agency with a brilliant strategist at the helm. This will directly correlate to the success of your marketing efforts.

Once you find an inbound marketing agency with sufficient talent, it is important to make sure they are the right fit for you. After all, you will likely be working closely with this team for several years. Make sure they share your core values and have experience in your industry.

How can I learn more about Inbound Marketing?

If you have more questions about inbound marketing, we suggest checking out our inbound marketing guide. Or feel free to reach out.