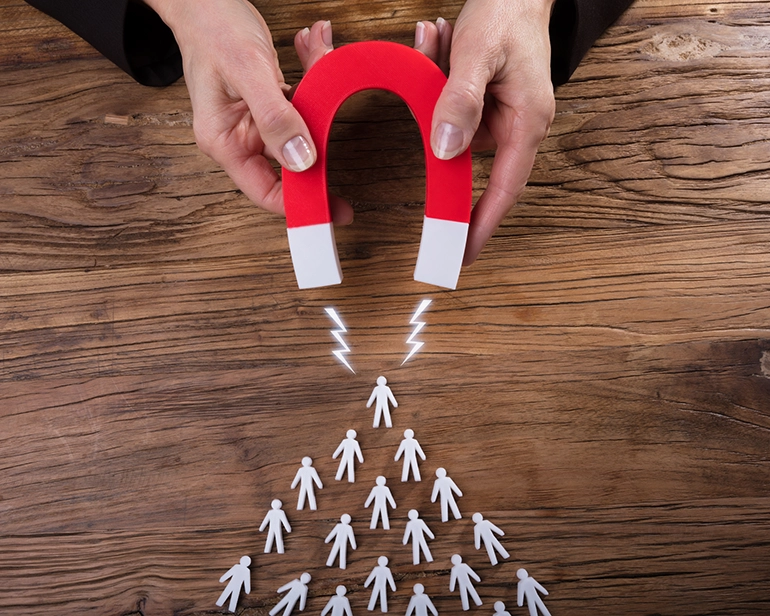 A lead magnet is a marketing strategy that involves giving away something of value for free with the intention of gaining a customer's contact information. Lead magnets can be very effective for generating more sales leads if proper lead-nurturing steps are taken once the contact information has been received.
How to Use Lead Magnets
Think of lead magnets as a "free sample" of your business. Whether you choose to give away a product or a service, the purpose of a lead magnet is to increase your sales by essentially getting your customers "hooked" on your business.
While some lead magnets may seem a bit deceptive, the best lead magnets are straightforward with their intentions. Most of the time, customers will know that they are only getting a sample or trial of your business. This works out great for the potential customer and the business itself, because it builds trust by helping the customer through their buying journey, but requires no extra time or effort on the business's part.
Types of Lead Magnets
There are many, many different types of lead magnets. Lead magnets can be either very simple or more complicated, but either way, they can take a lot of time and energy to create.
A common, and simple, lead magnet is a free trial of a product or service. Every time you sign up for a free trial of a streaming service such as HBO Max or Starz, you are participating in a lead magnet.
Common lead magnets:
Podcasts
Video Series
Contests
Webinars
Whitepapers
How-to-Guides
eBooks
Graders and Calculators (like this one we created)
Resource Libraries
Checklists
Case Studies
These are only a few ideas of lead magnets you could create, however, the possibilities are essentially endless!
What Makes a Lead Magnet Effective?
While any business can create a lead magnet, creating one that will actually get results is the real challenge. It's important to remember that a lead magnet is really just the first step in attracting leads, after you've caught their interest, you will need the lead will need to be nurtured. A lead magnet should be seen as just one part of a larger marketing plan or sales funnel.
1. Create a lead magnet that's relevant to your audience.
No matter what you choose as a lead magnet, it should always be relevant to both your business and your customers. For example, if you are a car mechanic, you shouldn't be giving away free cupcake samples in hopes that you'll get more leads.
Instead, you could maybe offer a downloadable guide called "Sounds Your Car Shouldn't Be Making" that goes over different sounds your car could be making and the problems that cause those sounds. Or, you could offer a free diagnostic test to entice people to get any issues resolved while they're already in your shop.
2. Your lead magnet should always provide value to potential customers.
Remember that the purpose of a lead magnet is to get a customer's contact information. That means that whatever you are giving away needs to be valuable enough for a customer to want to trade their contact information to get it.
You don't want to give away something that customers can easily get somewhere else either. It has to be unique enough that they can't get the information anywhere else, and has to speak to a specific problem or issue that only your company can solve.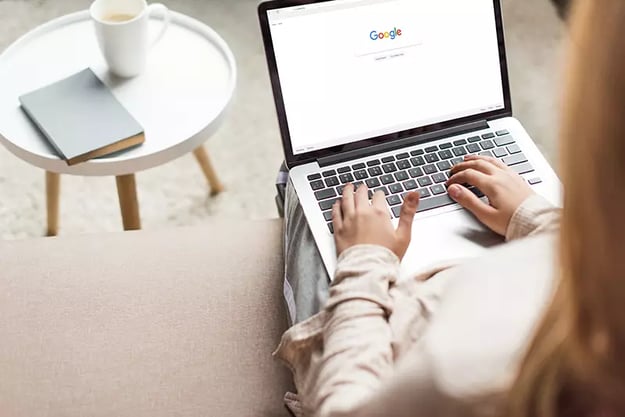 3. Build trust with your potential customers.
Some lead magnets, such as whitepapers, webinars, reports, and ebooks can help position your brand as a reputable source in your industry. However, you should be prepared to back that up with proper citations, data, and research where it's necessary.
You also want to make sure that the lead magnets you distribute are free from typos and spelling errors. While these may seem like small things, they can take away from your credibility. Attention to detail will be the key to positioning yourself as an expert in your industry.
Make sure that you deliver what you promise. If your lead magnet doesn't provide the information and insights you said it would, or it doesn't satisfy your customers in some way, you will lose trust with potential customers. This is why you should make sure you go above and beyond to provide value.
4. Give your audience just enough to want more.
Finding the perfect balance between giving your audience enough to keep them interested without giving away too much for free can be difficult. One of the best ways to do this is by offering a free trial of your products or services. That way your customers get a taste of what you offer, and they're likely to want more, without giving away too much at once.
5. Create a lead magnet that's shareable across all networks.
The most effective lead magnet is one that can be easily shared across all social networks. This makes it more visible, gives you the potential to reach more customers, and allows you to collect even more prospective customers.
Shareable lead magnets can be created in a variety of ways, and it is sure to work well for your business. You could create a social media post, have a highlighted story on your Instagram, or even create a video. The most important thing is that they all link back to your lead magnet.
WorldLight Media Can Help You Get More Leads
Ready to start growing your business and get more leads? WorldLight Media is a full-service marketing agency that can help you create a lead magnet that will get your customers talking. Contact us to find out more about how we help businesses solve marketing, sales, and technology problems so they can grow.