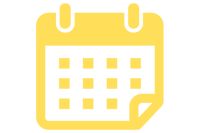 Scheduled
Content
We can schedule your social media posts weekly, or even monthly. Your content will post at a scheduled time over the course of each week or be scheduled out for the entire month.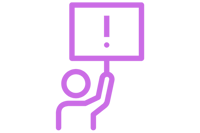 On-Demand
Content
Have a special sale going on? A big event coming up? Something else that your clients just need to know about? We can create on-demand posts for special occasions.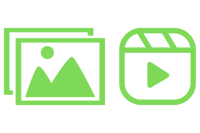 Images, Graphics,
and Video
When we post for you, we can include both images and videos. We can also create custom graphics if you need them, or use ones you already have.
Which social platforms can your social media marketing agency create content for?

We can create social media content for any social media network of your choosing. However, the most common platforms we create content for are Facebook, Instagram, and LinkedIn. We can also help you create content for Tiktok and other platforms if your business is better suited for audiences on those platforms.

How often should businesses post a month?

How often you should post depends on which social media platform you choose to market on. Some platforms, like Instagram and Tiktok, require more frequent (even daily) posting schedules to keep up with their algorithms. Where sites like Facebook and LinkedIn are okay to post only once a week.

A good general rule of thumb to follow is at least one post a week. These posts shouldn't always be product and service promotions, but should also include general posts such as holiday celebrations, client appreciation, and updates about your business. This provides your audience with authority, trust, and feeling cared for by your business.

It also depends on the size of your business. Small businesses may want to expand their marketing efforts across their social media channels while they are building up their brand. Larger businesses and corporations usually have their own marketing team to handle their social media marketing strategy, and they may not need to post as often if they are more well-known.

What if I need to add an extra post for a special event or promotion?

If you know that you will have specific events or promotions within a certain month, we can add those events and promotions as a part of your monthly content creation.

We also offer monthly pre-paid retainers for anything extra that pops up last minute or would normally exceed the monthly content plan we've set with you.

What are the types of social media marketing services?

There are several types of social media marketing services. These include:

Content creation and marketing
Advertising and sponsorships
Social media management and content management
Building following
Promoting products and services

Here at WorldLight Media, we offer social media marketing services. This means that we will create content for you, schedule your posts to keep your business active online and use keyword-targeting strategies to grow your audience.

Our strategies are designed to grow your business and create more conversions for you.

What is the best social media service?

The best social media service largely depends on your target audience. If your target audience is age 45 or older, Facebook will be the best platform to market on. If your target audience is 35 and under, Instagram will be a better option for your business. A teenage audience is best targeted on Tiktok. And, a professional audience is best targeted on LinkedIn.

Whom you decide to target is usually based on your products or services and overall business goals. Once you know who your target audience is, you will have a better idea of which social media platforms will be best to market on.

Which social media service is best for business?

LinkedIn is currently the most business-oriented social media platform. It is great for networking, promoting your business, and connecting with other business-minded individuals.

If you are looking for the best platform to market your business on, see the question above: What is the best social media service?"

What are the benefits of social media?

There are many benefits of using social media as a business. You can provide about your business to a large audience in a matter of seconds using social media.

You can also connect more closely with your customers through use of commenting and instant messaging. Your customer's problems can be solved faster, and they can get information on a more regular, and quicker basis.

Social media is also a great option to use on top of strategies such as email marketing because you can reach a wider audience and build brand awareness more efficiently.

What is the main purpose of social media?

The main purpose of social media is to connect with others. For a business, this means connecting your business with a wider audience than you would be able to reach through traditional means of marketing.

What is a social media influencer?

An influencer is a public figure with a social media presence that creates content. Influencer marketing involves paying an influencer to do an ad campaign for a brand. The brand is promoted through paid media via Tweets, Instagram Posts, TikTok, SnapChat, or other paid social ads like Facebook Ads, Google Ads, or other social media advertising methods.

What skills do you need to know for social media marketing campaigns?

To be successful on social media, you should have at least a little knowledge in skills like graphic design, monitoring your website traffic, community management for your social channels, and content marketing.

What should I look for when hiring a social media marketing company?

When hiring a social media agency, you want to look for a digital marketing company that has proven, data-driven results that showcase how they have helped businesses improve their social media metrics. Social media strategists will be able to help you determine your demographics and then use that to figure out which marketing channels you should be utilizing. Social media advertising agencies will also often be able to help you with your online marketing plan and help with social media management services as well.

WorldLight Media's team are marketing experts that offer full services for social media. We're here to help you reach your marketing goals including helping with web design, advertising (Facebook advertising, Google advertising, etc), search engine optimization, and e-commerce. Though we are based in Fresno, we offer high-quality services all around the country including in major cities like Los Angeles, Seattle, Atlanta, and New York.

A Frequently Asked Question?

You may need to outsource for your social media if your current team doesn't have the bandwidth to handle managing your social channels. It also may be a good idea to outsource your social media if you have another company performing other digital marketing services for you.