10 Ways to Get More Leads From Your Website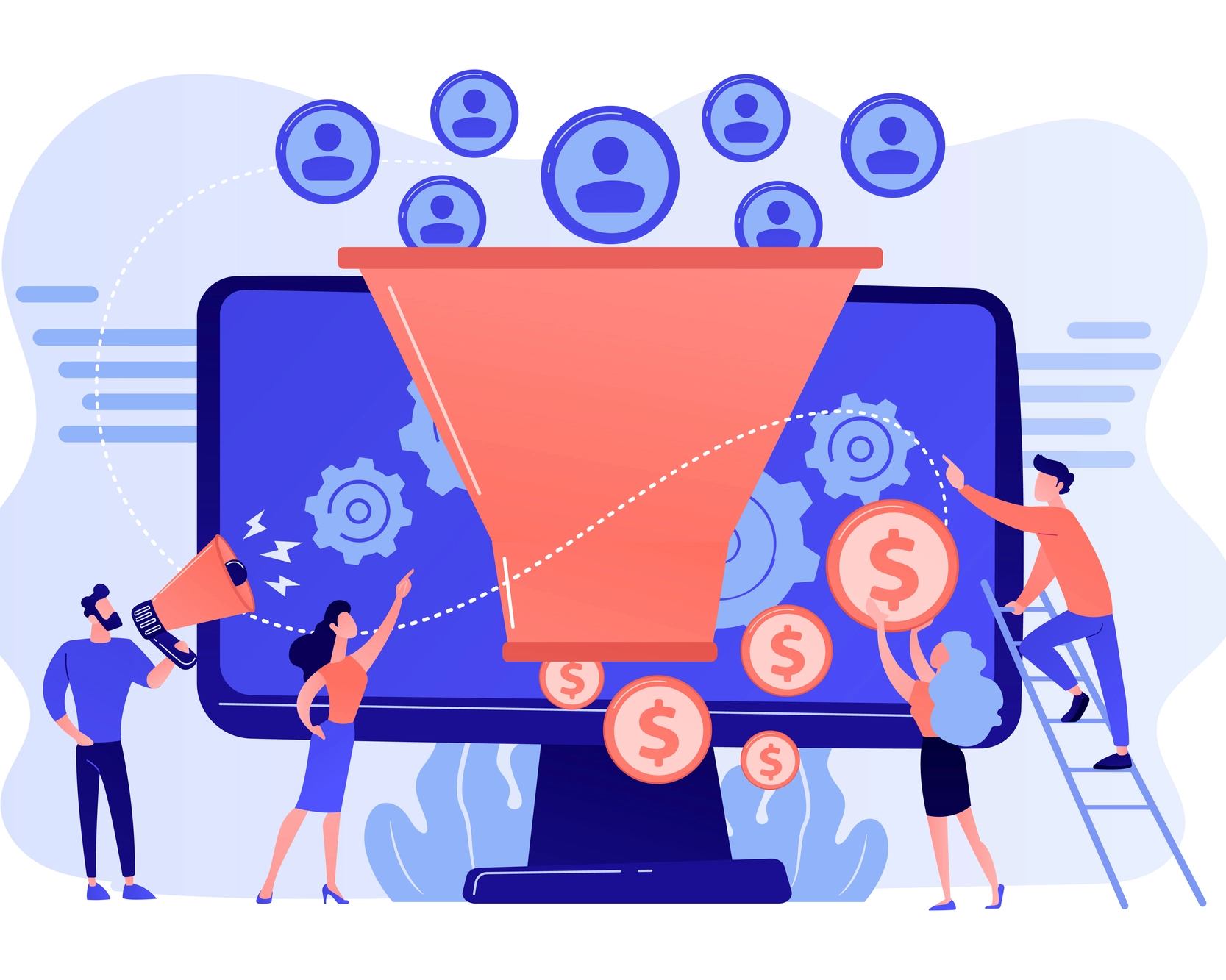 Not generating leads from your website? It may be time to switch up your digital marketing strategy. If you want to attract more potential customers, or you simply want to improve your conversion rate, you'll need a good content marketing plan. Especially if your lead generation strategy doesn't already include one.
We've created these 10 tips on how to improve your lead generation efforts, and how to help you get more qualified leads.
1. Runs Ads that Direct to
Landing Pages
One of the best lead generation machines is a landing page that customers reach through Google Ads, social media ads, or calls-to-action on your website. A well-written landing page can help to capture leads even if they aren't quite ready to convert yet.
Your landing page should always have a form that captures contact information such as a customer's email address and phone number so that you can continue moving them through your sales funnel until they finally convert.
2. Use Frequent
CTAs

on Your Website

You can't get new leads if people don't know how to interact with your business. That's why your website's homepage should always have a call-to-action or CTA.

We recommend having two clear CTAs on your website. The first one we call a "marry me" CTA. This is the call-to-action that tells your customer to make a purchase, schedule a consultation, or sign up for your services. The second type of CTA we recommend having we call the "date me" CTA. This is a secondary call-to-action that invites your customers to test the waters with your business. This CTA may offer a free guide or to learn more about your services.

Some common CTAs are:
Asking customers to fill out a contact form.

Asking customers to schedule an appointment.

Asking customers to purchase a product or service from you.

Asking customers to sign up for your email list.
These are just a few ideas, and your call-to-action will change depending on what kind of business you have.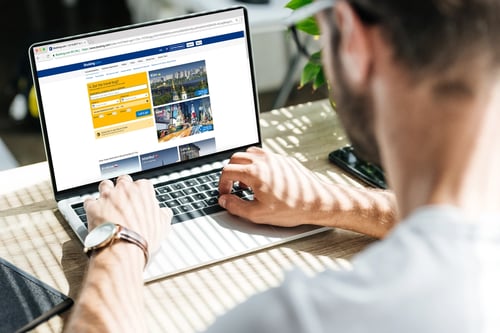 3. Make Sure Your Website is Optimized for Search Engines
If you aren't creating pieces of content with search engine optimization (SEO) in mind, you're missing out on tons of possible leads for your business. Organic traffic from search engines is one of the best ways you can attract website visitors.
SEO content is one of the best ways you can reach your target audience since they'll (quite literally) already be searching for your products or services. You can better keep track of how many visitors you have to your website, and follow their entire customer journey with Google Analytics or HubSpot. That way you know which of your SEO pages are bringing you the most business.
4. Utilize
Email Marketing
Email marketing is one of the best tools you can use for lead nurturing and creating repeat customers. Creating engaging emails that have high click-through rates are more likely to lead to conversions.
Frequent email marketing campaigns keep your business top of mind for your customers and continually send them back to your website. Emails are also a great way to keep your customers and prospects updated with your products and services and offer deals to possible customers who haven't made a conversion yet.
5. Post on
Social Media
Social media is one of the best ways to grow your business right now. Besides just marketing on social media, you can share testimonials, case studies, and other types of content that will lead people back to your website.
Choosing which social media platform you use will depend on your target audience and your business. You can look at different social media metrics such as age, location, and interests to see which platform your audience may be using.
For example, if you want to market to other businesses, LinkedIn would be a great platform to market on. Or, if you wanted to share mostly photos with an audience that's 18-34 years old, you may want to use Instagram.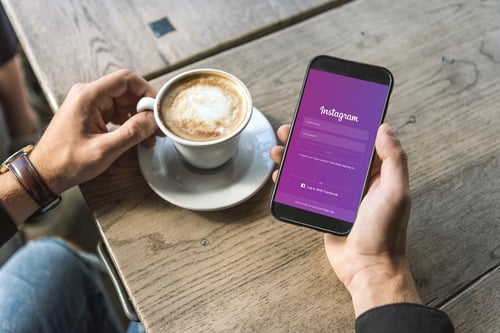 6. Focus on
User Experience
If your website design includes a great user experience, customers that visit have a better idea of how to make a purchase or sign up for a service with you. Focusing on user experience is a great way to improve lead generation because it gives customers a clear path to follow when they visit your site.
If you don't have a website yet, make sure to mention to your web designer that a great user experience on your site is a must.
7. Use
Automation
Wouldn't it be great to have leads generate themselves with less work? Automation makes that possible! With automation, you can do things like send an email to a customer if they navigate to a certain page, remind them they have items in their cart if they haven't checked out yet, or send them promotions through a drip campaign.
If you use a CRM like HubSpot, automation is easier than ever since you can use HubSpot's Workflow and HubSpot Sequences to do the work for you.
8. Try
A/B Testing
A/B testing refers to testing out two similar, but slightly different, forms of content to see which one attracts the most leads. Using A/B testing can help you figure out what gets people's attention the most, and it can help you determine how to put out future content to attract the most leads.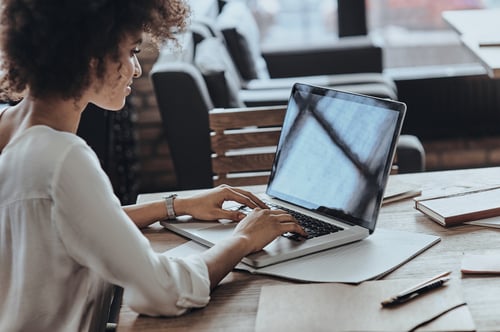 9. Ask for
Testimonials

and

Referrals

People buy things from people or places they trust. To build trust within your community, you can ask for testimonials and referrals. Products and services recommended by friends and family members generate more leads than those that are not.

Recommendations by friends and family are still the leading source of brand trust. Ask your customers to leave reviews, post on their social media, or reward them for referring their friends and family.
10. Create a
Lead Magnet
A great way to capture warm leads is by offering high-value content, referred to as a lead magnet. A lead magnet's functionality is to get customers interested in your business. A lead magnet may be a free webinar, whitepaper, or any other kind of promotion you are able to give away to attract leads.
Whatever type of content, it should be valuable information that potential buyers want. It should be so attractive that they're willing to share their contact information with you in exchange for the content.
WorldLight Media Can Help Improve Your
Lead Generation
WorldLight Media are marketing experts and certified HubSpot Gold Partners. We solve marketing, sales, and technology problems for companies so they can grow. Schedule a consultation with us, and see how we can help you generate more high-quality leads. Whether you're a small business or a large corporation, we're here to help!