Tips for LinkedIn Marketing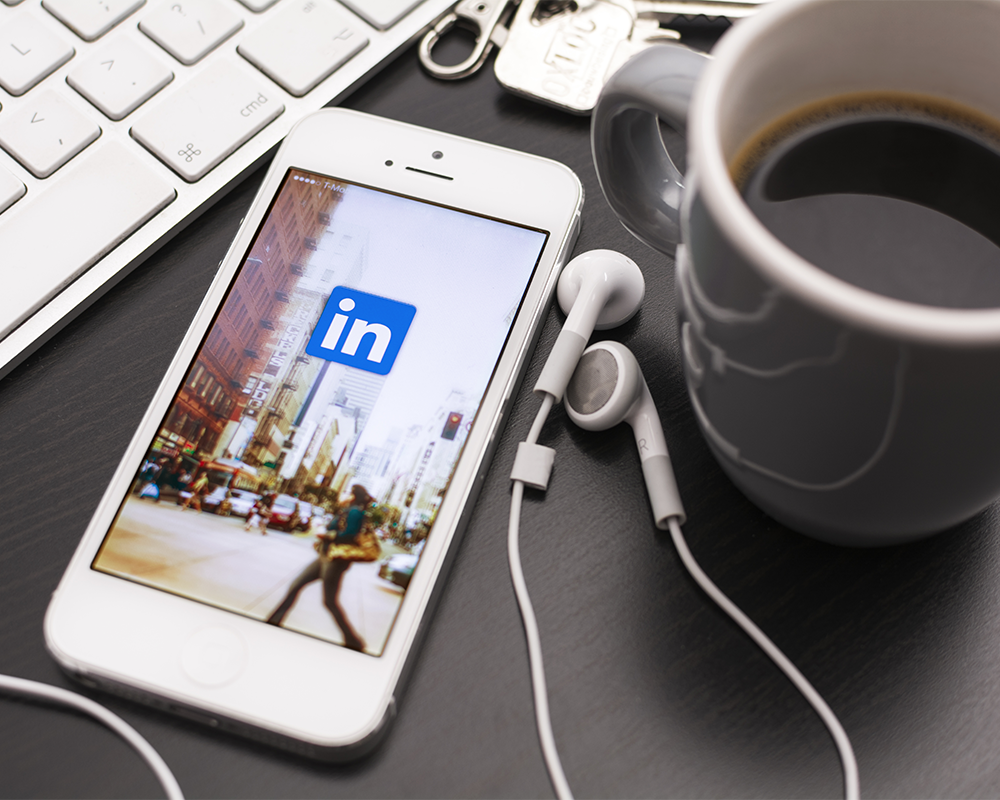 LinkedIn has 810 million members — perhaps the world's largest professional audience in one place — and these tips for LinkedIn marketing will help you effectively reach more of them with your products and services.
A word of caution before we begin … as with any social media marketing, it's critical to know your target audience. If they are professionals who are likely to be active on LinkedIn, then you should be there, too. But if they aren't, then your LinkedIn marketing, no matter how well designed or executed, isn't likely to get you the results you're looking for.
If your target audience IS on LinkedIn, here's some good news: LinkedIn is 277% better than Facebook and Twitter when it comes to lead generation, according to a HubSpot study of nearly 5,200 B2B and B2C businesses.
Now, for those tips …
Tips for LinkedIn Marketing
Be Realistic about What You Want from Your LinkedIn Marketing
As mentioned above, LinkedIn is very effective for generating leads. It's also a great platform to build awareness, share content, drive traffic back to your own website, and connect with other professionals to build relationships and even strategic partnerships.
With this in mind, set realistic expectations and goals for your LinkedIn marketing. How many leads do you need to generate for your efforts to be worth it? How many new website visitors?
The exact value of your LinkedIn connections may not be as readily quantifiable or measurable, but establishing a strong professional network — even a virtual one — can bring other rewards and opportunities as well.
LinkedIn Profile or Page?
Your LinkedIn profile is where you'll make personal connections. It's private, and people must request your approval to be added to your network of connections.
Your LinkedIn page, on the other hand, is public. People can follow your page without waiting for a connection approval. Followers can see your content and engage with your business immediately.
It's a good idea to have both a personal profile and a business page so that prospects can connect with and/or follow you according to their preferences. If you list your business page as your employer on your personal profile, the people who find your profile first will also see your page.
Optimize to Be Found on Search
Use the keywords that people use to search for your business and your products and services so that they will find you. Use these keywords in your personal profile as well as your business page.
Hashtags in your posts also are searchable, making them another way for people to find you and your business.
Post Consistently
Have a regular schedule for posting content to your profile and/or your page. One effective strategy is to post to your page and then use your profile to share the page post.
It's best to post both your own content (for example, snippets from your website with a link back to the website so readers can consume the full content there) as well as your reaction to other third-party content. An example of this third-party sharing would be you sharing the link to this blog post along with what you learned from it.
Regardless of the type of content you share on LinkedIn — your own or someone else's — when you post regularly and consistently, you increase your visibility and your credibility. Your audience comes to know what to expect from you, and when you keep doing it, you build their trust.
Consider LinkedIn Ads
You can pay for sponsored content, sponsored messaging, dynamic ads, and text ads on LinkedIn and get them shown to a target audience that you specify.
LinkedIn ads, like ads on other social media platforms, can be targeted both to audience as well as your marketing goals.
For example, are you running the ad to increase awareness by raising the number of impressions your content gets? Or are your ads targeted to people in the consideration stage (where website visits, post engagement, and video views are the measurables)? Or do you have conversion goals related to lead generation?
Each of these different goals can be incorporated into a LinkedIn ad campaign.
Track and Measure Your LinkedIn Marketing
LinkedIn provides analytics for posts, pages, and, of course, ads. It's important to review your analytics regularly so that you know what's working and what you need to adjust to keep you on track to get the results you want from your efforts.
You can find out quite a lot about your audience, in general and for specific posts. You can then use this information to be even more strategic with your marketing.
We're Here to Help
WorldLight Media is a digital marketing agency committed to helping clients just like you succeed.
We help clients strategize their LinkedIn marketing so that it fits into their overall digital marketing and business initiatives. And then we also help with the implementation of those strategies.
We're here for you, too, if you need help.
Contact us today to start the conversation.