Google's Helpful Content Update: What You Need to Know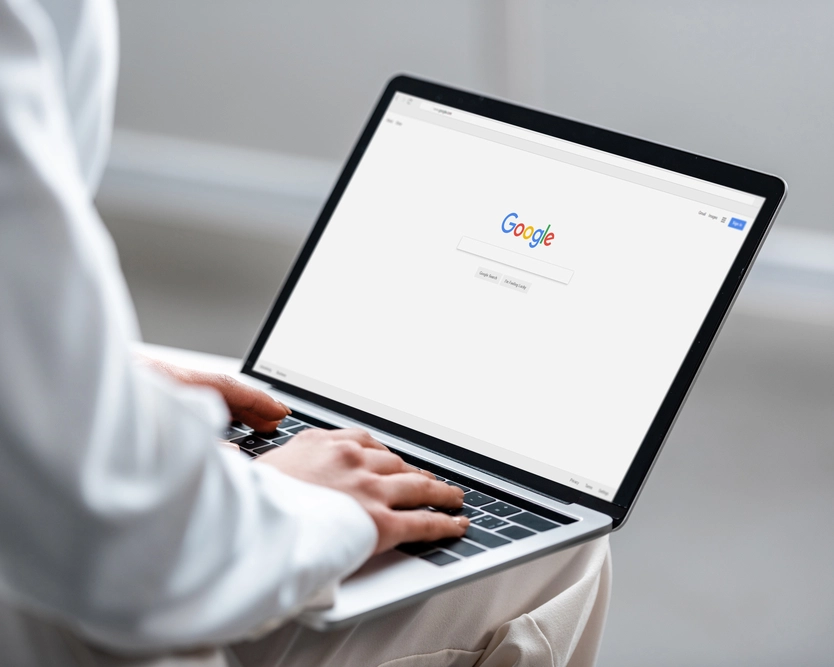 As a business, it's important to know how to reach the top results of a Google search. However, Google's algorithm is constantly changing, and sometimes, it changes so fast that we can hardly keep up with it. In the past, you could rank in the first few pages of Google solely by including your keywords over and over again. But now, with Google's helpful content update, you'll have to do a bit more than stuff keywords into your content.
The Helpful Content System
Google's Helpful Content Update was first introduced in mid-2022, but we'll start to see it fully implemented within the next few months. According to Google this update will "ensure people see more original, helpful content written by people, for people, in search results".
By People For People
Google says that this update will help people find content that is written not just for the search engine's algorithm, but content that is actually helpful and relevant to what people are searching for. While they say that AI-written content doesn't necessarily get flagged, the content still has to meet helpful content guidelines in order to show up in search results.
You No Longer Need to Create Content Made for Search Engines
Google claims that these new guidelines will filter out content that is written solely for the purpose of ranking on search engines. That means that when you're searching for information on a topic, you'll no longer have to worry about getting content that's full of the keywords you're searching for without really saying anything about the subject.
How it Works
According to Google's article on the new update, this system "aims to better reward content where visitors feel they've had a satisfying experience, while content that doesn't meet a visitor's expectations won't perform as well". While they don't specify how they will measure a user's experience on a website, it's likely they will use Google's Analytics system to see how long a user spends on a website.
Experience-Based
This update is focused on a user's experience, and it will use a "machine-learning model". This model will work across all languages on a global level. It will look at all aspects of the user's search query, the content that comes up in the search, your location and settings, and the expertise of the sources of the content that show up.
By analyzing these aspects as well as the data received from a website's traffic, the machine will be able to figure out which content is the most helpful to users.
Unhelpful Content Won't Rank Well
By using these results, Google can start to weed out any content that isn't helpful to its users. It will remove results that it determines has low value to its users and instead, searchers will start to see content that actually helps them find the answers they are looking for.
This means that, in the near future, anyone who is looking to write content that is optimized for SEO will need to follow these new guidelines and ensure that their content is helpful for real people--not the search engine.
How It Affects Existing Content
Some people have already been experiencing a drop in their SEO rankings since the update first started rolling out in late December of last year. Your website may also experience this drop if you haven't updated your content to be compliant with the new update.
It's not a bad idea to check your content now to make sure that the information on it follows the new guidelines. If you're unsure if your content meets the new standards, Google has created a list of questions you can ask yourself to analyze your content.
Make Sure Your Content is "People-First"
The first thing you should do when checking your content is to make sure your content is "people first". This means that your content is satisfying while still using best SEO practices. Make sure your content sounds natural and like a person wrote it. If you have too many keywords stuffed into your content without actually having any relevant information, you may want to start making revisions.
Refinements Along the Way
Since this update is still fairly new, refinements to the system will be made along the way. This also means that the system won't be perfect at first and there will be bumps in the road as they work to smooth things out.
So, if your content follows every guideline, but you find that it still isn't ranking well, you may just need to give it a little time. Keep creating content, make improvements where you can, and things will work themselves out as Google irons out its kinks.
WorldLight Media Can Write Helpful Content For You
If you aren't sure where to start, or want someone else do write content for you, WorldLight Media can help. Our team has SEO experts that can create content for all aspects of your website. Contact us to get started!
To learn more about SEO, check out our SEO Ultimate guide.