8 Tips for Creating an SEO Strategy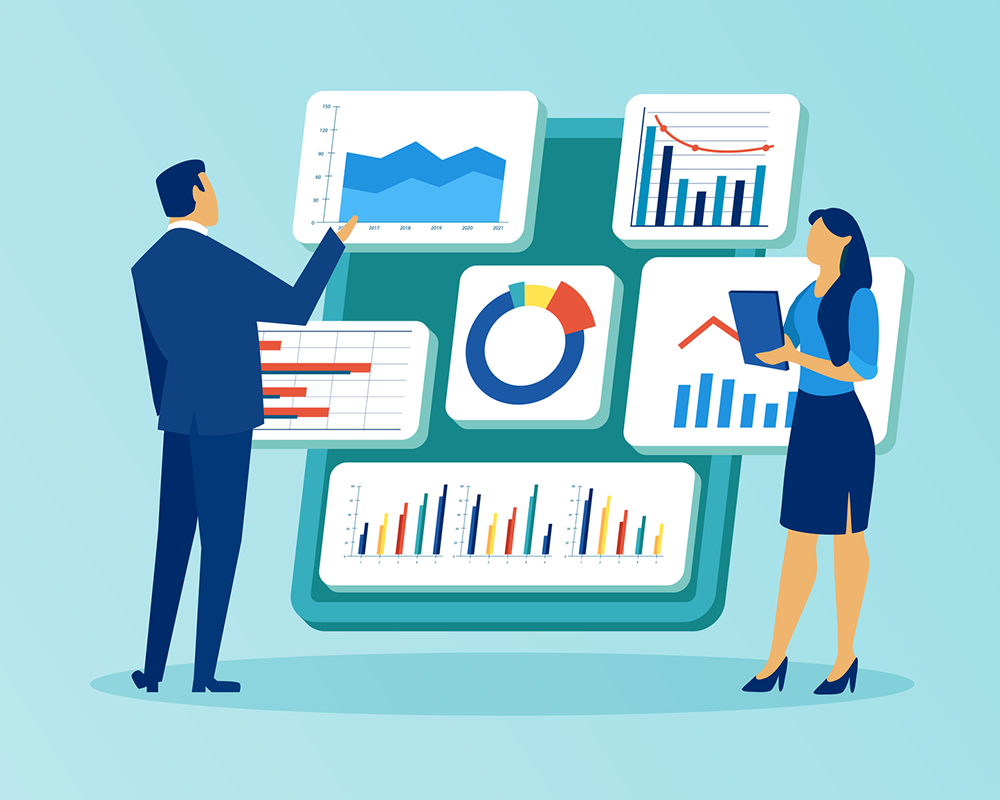 Developing an SEO strategy is one of the most crucial things any business needs to utilize within its digital marketing strategy. Ranking higher on search engines drives traffic to your website, which means that you get more opportunities for leads and conversions.
However, ranking high on search engines can be tough when you have lots of competition, especially if you're competing with large corporations. It requires a bit of thoughtful planning and strategy, and we're here with eight tips on how to create that strategy.
What is SEO?
SEO, or Search Engine Optimization, is the process of creating and improving content on your website to increase your website's traffic. When your website is more visible to the people who are searching for your products and services, it results in higher lead generation and sales conversions for your business.
3 Major SEO Factors
Three main factors affect SEO on your website which are great content, site performance, and backlinking. When each of these three factors are optimized, your SEO will drastically improve.
Great Content
Creating great content for your website is easier than it sounds. "Great content" doesn't necessarily mean that the content on your website has to be the most influential thing you've ever written. It just means that the content on your website needs to keep your target audience in mind when it's being created. Content that is unique, helpful, relevant to your audience, and focused on the reader makes for great content.
The best forms of content for your website's SEO are the following:
Blog posts
FAQs
Landing Pages
Testimonials
Reviews
Videos
Audio content
Visual content (infographics, images, etc.)
The more great content that's on your site, the better your SEO will be.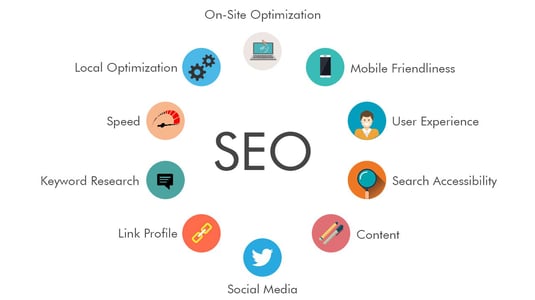 Site Performance
Fast websites, optimized for mobile screens, and optimized for the user's experience will help improve your SEO. You want to make sure that your website is free from too many distractions that affect how your users see and interact with your site. This means limiting pop-ups, having images that are scaled and formatted for web view, and organizing your content in a way that's easy to understand.
Your web hosting will also affect your page loading speed and performance. If you have cheap or unreliable hosting that causes your website to be unavailable to load slowly, you won't rank as high on search engines. Be sure to get hosting that you can trust and will provide your users with a fast and seamless experience on your site.
Some factors affect your site's performance that your website visitors won't even see, but are still important to keep in mind. Meta descriptions, image alt-text, page URLs, page formatting, page speed, and linking all play a part in your site's performance.
Backlinking
Backlinking is the term used when other websites link to your site. Getting backlinks when you are just starting out can be tricky, especially if you aren't already seen as an authoritative source in your industry. However, there are some ways to get backlinks even if you are just starting your business.
Publish an "Ultimate Guide to X" or "Complete Guide to X" that's related to your business's area of expertise. This type of content is great for getting backlinks since it provides a great sense of authority and can be easily referred to or shared.
Create shareable images, videos, infographics, audio clips, etc. that other people can use and share with their own audiences. These forms of content can be easily shared and spread around and provide a great source for backlinks. Just make sure that the content can be traced back to you as the author.
Get backlinks through other people's content. This can be done by guest starring on a podcast or blog, answering questions from journalists, getting onto resource pages and directories, and attending events within your industry.
Backlinking is all about marketing yourself and using your network as your most valuable resource.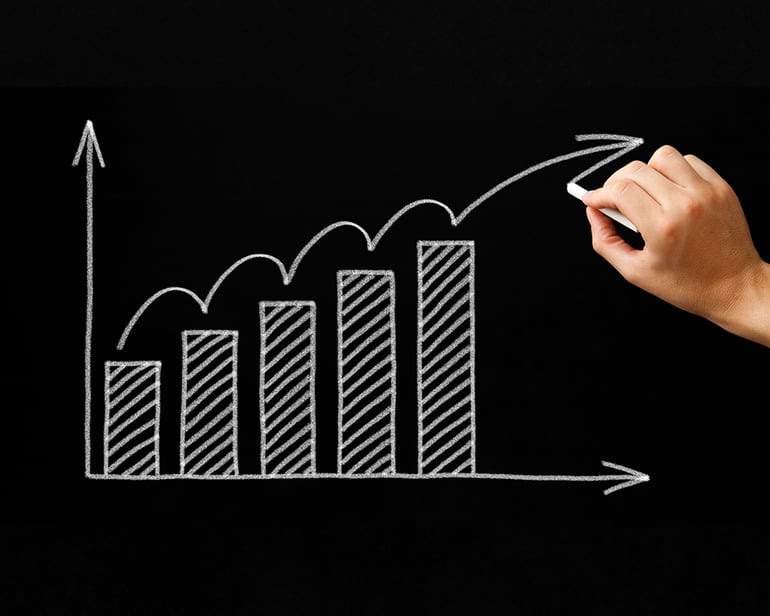 Tips to Create Your SEO Strategy
With all of this information in mind about how your website's content, performance, and linking affect your SEO, now it's time to actually create your SEO strategy. You can create a strategy for your website as a whole, or you can create separate SEO strategies for each marketing campaign you run.
1. Choose Your Keywords
Although this may seem like a given, choosing the right keywords is probably the single most important factor when it comes to your SEO strategy. While you may want to naturally choose the keywords that are most directly related to your business, certain keywords may be too broad or have so much competition that it would be nearly impossible to rank.
Do some research and see which keywords have high search volumes, but low competition, and go for those instead. You can use services like Semrush to do some research and see which keywords would be the best to target. Focus on both long-tail and short-tail keywords for well-rounded coverage on both shorter and more specific searches.
2. Create Topic Clusters
Topic clusters are several pages of content on your site that are all related to a broad topic within your industry. Topic clusters organize related content and then link it all together to help your customers easily find information.
For example, let's say your business is a hair salon. You may have the topic cluster "Hair Care". Under that topic cluster, you may have a blog post on how to choose products for your hair type, a video on how to properly wash your hair, and an infographic on how to test which hair type you have.
Once you have your content ready, all your content can be interlinked. Linking within topic clusters is a great way to build your SEO since search engines see this as helpful information.
3. Decide What Kind of Content to Create
Once you have your topic clusters figured out, you can start creating your content. Choosing how to create that content will depend on what is relevant to your business, and how your ability to create it well. For example, while videos are always a good content option, if you have no idea how to use a camera you won't end up with quality content for your website.
There are tons of ways you can create content for your website. Here are a few great choices when it comes to SEO:
Blog Posts
Landing Pages
Pillar Pages
Videos
Infographics
Audio clips
Photos
GIFs
FAQs
Testimonials
No matter what kind of content you create, make sure that it's great content that's helpful and relevant to what your customers are looking for.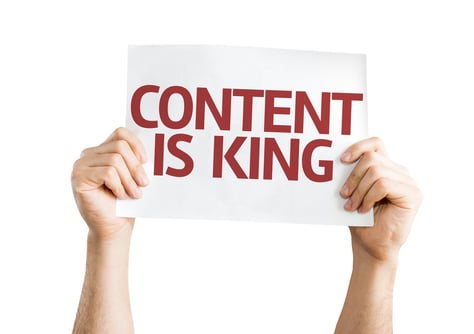 4. Utilize The Big 3
Always remember to include the three biggest factors that affect SEO: great content, site performance, and backlinking. You could do everything else right for SEO, but if you don't also utilize these big three, you won't get the results that you're after.
5. Don't Forget On-Page SEO
On-Page SEO is another crucial component of a great SEO strategy. On-page SEO is exactly what it sounds like. Optimizing the user experience and keywords on the page itself. However, it's also an important part of how search engines like Google process information to give to the searcher.
Google's algorithm is constantly changing and updating. It's constantly improving to learn what a searcher is actually looking for. With on-page SEO, you can ensure that your web pages will always be organized in a way that makes them easy for search engines to understand and therefore will improve your rank.
6. Measure Your SEO Performance
Keeping track of your SEO performance is a great way to constantly keep improving. When you track what number you're ranking at and what keywords you're ranking for, you can easily use that data to create new content or improve old content that's not performing well.
Like with tracking and analyzing anything on your website, measuring your SEO performance gives you a better overview of what you are doing well and where you could be doing better. It also makes it easy to discover what content you need to be creating in order for your website to show up in certain searches. Overall, it's a great tactic to add to your SEO strategy.
7. Make Your Content ADA Compliant
Websites rank higher when they fall into the guidelines the ADA has laid out for making websites accessible for people with disabilities. It doesn't take a lot of work to make your website ADA-compliant. It can be as simple as making sure your photos have alt-text, or offering supplemental content on your website like video (especially with subtitles) and audio.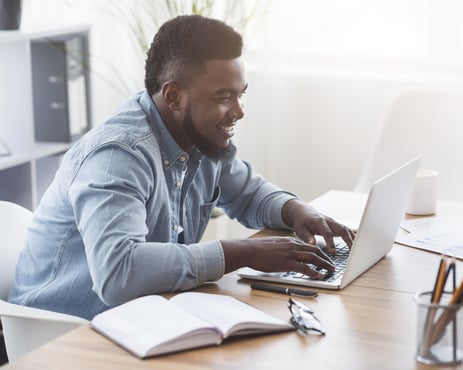 8. Avoid Negative SEO
You can seriously damage your website's SEO if you use any negative SEO tactics even if you use them unknowingly. Common negative SEO tactics are:
Black Hat SEO—manipulating a website's indexing programs.
Toxic Backlinks—links from sites that weaken your SEO.
Website Hacking—gaining illegal access to a website.
Copyright Infringement—copying and distributing your content.
Inappropriate Keywords—pointing to your website via pointless keywords.
Fake Social Media Profiles—creating profiles under your guise, in order to ruin your reputation.
Keyword Stuffing - overusing keywords as a way to manipulate search engine rankings.
All of these tactics can drastically lower your rankings on search engines. Some of these negative strategies can even get you permanently banned from Google. Make sure to avoid these at all costs.
Ready to Take a Deep Dive into SEO?
Check out our Ultimate SEO Guide, where you can go deeper and learn more technical tips and tricks to improving your organic Search Engine rankings.
Want to Leave SEO to the Professionals?
If all of this sounds like too much for your plate, and you want to leave SEO to the professionals, you can contact us to find out about our ongoing SEO packages.