How To Avoid Negative SEO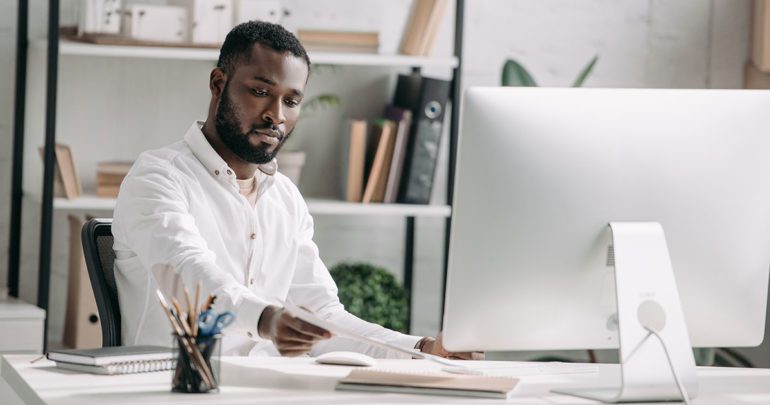 Check out these tips on how to avoid negative SEO, so you can avoid both Black Hat SEO and detrimental backlinks, as well as other forms of negative SEO.
It's important to check your site daily for any suspicious activity so you can catch negative SEO tactics before they cause harm.
What Is Negative SEO?
Negative SEO is any activity that negatively affects your search engine ranking. For instance:
Black Hat SEO—manipulating a website's indexing programs.
Toxic Backlinks—links from sites that weaken your SEO.
Website Hacking—gaining illegal access to a website.
Copyright Infringement—copying and distributing your content.
Inappropriate Keywords—pointing to your website via pointless keywords.
Fake Social Media Profiles—creating profiles under your guise, in order to ruin your reputation.
How To Notice It
One of the most obvious signs of negative SEO? Receiving a penalty notification from Google. They can also let you know if there's a drop in your website's speed, which is another big sign of Negative SEO.
If you have a sudden drop in search traffic, then it's highly possible you are a victim of Negative SEO.
A drop in your search traffic can also mean your keyword ranking dropped as well.
If you receive link removal requests, then someone may be trying to remove quality links from your website, which can hurt your SEO.
What Can You Do?
In order to avoid negative SEO, you can perform link audits. Additionally, you can set up alerts through Google Webmaster Tools.
Then, check the speed of your site through your hosting company.
For backlinks, you can add tags that will notify you whenever they are removed.
Google typically notices duplicate content. There are tools you can use to find duplicate content.
If your website has been hacked, then you need to take action right away.
Contact your website host. They most likely will offer support.
Quarantine your website.
Assess the damage.
Identify the place of vulnerability.
Clean and maintain your site.
And if you need support with any of these steps, then contact Worldlight Media.
We, not only design, develop and build websites but also help to ensure you avoid negative SEO. We take the guesswork out of both building and maintaining a secure website. So you can rest assured your reputation and intellectual property are safe with us.