How to Measure SEO Performance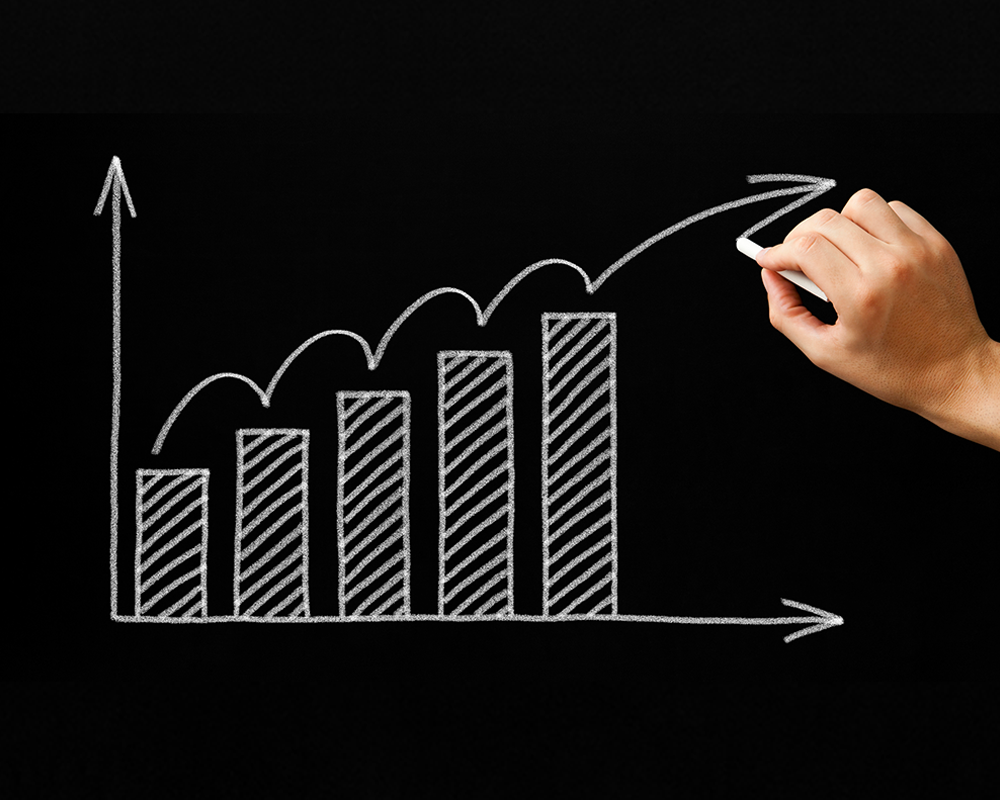 You're a smart business owner who tracks your digital marketing results, so you need to know how to measure SEO performance, too.
SEO stands for search engine optimization. It's a strategy for improving your website's ranking on search engines and getting more people to find and visit your site.
"SEO Performance" includes data such as how well your website is ranking on search engines for specific keywords, how much traffic your website is getting from organic search, and how well your website is converting that traffic into leads or sales.
Measuring SEO Performance is Crucial
One of the primary reasons you should measure your SEO performance is that it allows you to determine what's working and what isn't, as well as to track the effectiveness of your SEO efforts over time.
Some of the basic metrics of SEO performance include:
Organic Traffic
Keyword Rankings
Click-Through Rate (CTR)
Bounce Rate
Conversion Rate
Measuring SEO performance can help you identify areas where your website could be improved. For example, if your bounce rate is high or your conversion rate is low, it may indicate that there are issues with your website's user experience or that your content is not resonating with your audience.
Additionally, measuring SEO performance is important because it allows you to stay competitive in your industry. When you monitor your competitors' keyword rankings, backlinks, and ad campaigns, you can identify opportunities to improve your own SEO strategy and stay ahead of the competition.
Measuring performance gives you data that can help you make informed decisions about your SEO efforts to ensure that you are always getting the best results possible.
Tools to Measure SEO Performance
There are numerous tools to help you measure your SEO performance. Some are free to use. Others require a paid membership or subscription plan.
Here's a brief overview of some of the most commonly used SEO tools:
Google Search Console provides the following data:
Keywords
Crawl Errors
Mobile Responsiveness
Google Index
Analytics and Metrics
Google Analytics (soon to be replaced with GA4) allows you to do the following:
Compare organic vs. non-organic traffic to your website so that you understand where your visitors come from and can then further optimize the appropriate channels to increase traffic even more.
Determine engagement metrics for each of your web pages, as well as acquisition, behavior, and conversion metrics for your landing pages.
Identify which of your traffic channels generates the most conversions so that you know the value that each brings to your business.
Bing Webmaster Tools allows you to:
Manage backlinks
Perform keyword research
Identify technical SEO errors
Ahrefs gives you data on keyword, backlink, and ranking performance using their internal tools like:
Site Explorer (to track performance of specific pages of your website)
Content Explorer (to search for webpages that perform well for specific keywords and/or topics)
Keywords Explorer (to see monthly search volume and click-through rates of specific keywords)
Site Audit (to reveal technical issues at the page level)
SEMrush reports on performance and allows you to track improvement over time. With SEMrush and their SEO Toolkit, you can do the following:
Identify which keywords your website is ranking for
See keyword monthly search volume
Analyze backlinks
Identify strategic keywords to consider incorporating into your SEO strategy
Identify paid keywords or ad copy used by competitors in their PPC ads
Get recommendations for improvement
HubSpot Website Grader gives you a "report card" with quick, actionable insights about your website performance and SEO efforts.
Next Steps …
Using these tools — and/or others like them — can help you measure your SEO performance, optimize your website for search engines, and track your progress over time. Remember, SEO is an ongoing process, and regular monitoring is essential to ensure that your efforts are paying off. For more information about SEO, check out our SEO Ultimate Guide.
If you're not sure where to start or need help, consider consulting with a professional digital marketing agency like WorldLight Media. Working with an SEO Agency like us can get you results faster. We can help you achieve your goals and take your SEO to the next level.
Click here to get in touch with our team and get the conversation started.