How Ongoing Content Can Help Your Business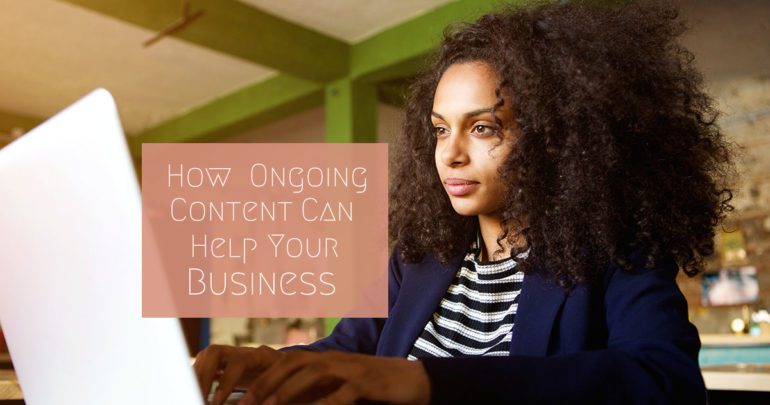 If you're wondering what ongoing content means, it's having content added to your website on a regular basis. Ongoing content is a very popular marketing strategy because it's the most practical, effective, and useful marketing strategies right now. So here's how ongoing content can help your business.
You get more content on your website
The more content you have on your website, the more reasons customers have to stay on your website. If you only have the basics on your website right, then potential customers will be turned away if they can't find what they're looking for. By investing in ongoing content, you're giving your customers more opportunity to find what they need.
Rank higher in Google searches
Google likes when you add more content to your website regularly. By targeting keyword phrases that users are searching and adding that relevant content to your website, you can get more people to your website. If the content is quality content, then Google will factor that into where your page shows up in search engines.
Build trust with your customers
If a potential customer goes to your website and the last time it's been updated is 2015, then they likely will lose trust in the validity of your business. With ongoing content, you'll build the trust you need to get more leads through your website.
Have more content to send out
The more content you have on your website, the more content you'll be able to send out through social media platforms. If you're posting the same thing over and over again on social media, your followers will likely get annoyed and unfollow you. Keep your social media content interesting by investing in ongoing content.
Make people aware of your business
If you're not coming out with more content, then people probably won't know what your business is or what it does. With ongoing content, your readers will see the value in your company and create brand awareness. As soon as someone hears your business name and recognizes it, it automatically creates trust.