We Design Customized WordPress Websites for Lead Conversion
Our design process is simple. We use strategic design, with your goals in mind. Those goals help us figure out where on your site we can create the most opportunities for conversions. Our designs are meant to be high impact and thoughtful, and we focus on inbound marketing to drive your sales.
Why Choose WorldLight Media to Design Your WordPress Website?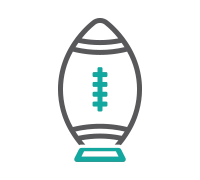 Kick-Off
Phase
We start each project with a kick-off meeting discussing the goals of the project.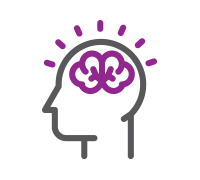 Strategy
Phase
The strategy phase is where we come up with a plan on how to achieve your web design goals.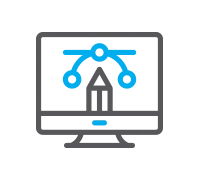 Design
Phase
We choose a WordPress theme and then focus on the look and feel of the website and provide you with a mockup of the home page.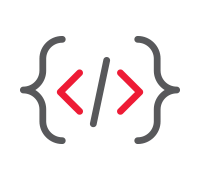 Development
Phase
In the WordPress development phase, we build out all the pages of your website over the course of 2-6 weeks.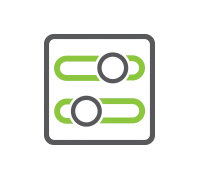 Beta-Testing
Phase
You get to see the website and give us your feedback. We'll make the necessary changes and go into the launch phase.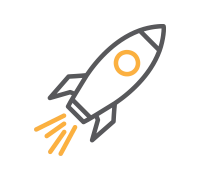 Launch
Phase
We'll work with you on a day and time to launch your site and do any necessary additional testing.
Creating Measurable Results for Our Clients

Appearing On Page 1
Of Search Results
for over 36 keywords New Law firm with a goal to compete
with longer established firms

Ranked In The Top 3
Search Results
for multiple keywords Landscaping company with a goal
to generate more online leads

34% Increase Of
Online Leads
through online submission forms Pest control company with a goal to
move customers through the sales funnel

Our Clients Say
WorldLight Media has designed and developed dozens of websites through the years. See what our clients say about us.

WorldLight Media is an excellent, collaborative web marketing team. They helped us focus our marketing goals and gave us the perspective we needed to ensure our precious marketing dollars were well spent. You'll be in good hands with Jenni, Nathan and Kate at Worldlight Media!
Ashley Emerzian
Emerzian Shankar Legal, Inc

First of all, WorldLight made me feel as if I were their only client. They were attentive, patient, professional and strategic to the end of the project. Because of this, we have asked them to further support us. The quality of work they delivered was exceptional - if there was an error, they attended to it immediately and fixed it without delay. This is actually one of the best agencies I've worked with in my career. I appreciated their recommendations and treating me as if we were part of the team -- this was in no way the typical client/agency agency. This was so much more. Jenni and Nathan are true professionals. Great client experience! Thank you!
Sherri Hughes, Chief Marketing Officer
Whitcomb Selinsky, PC

Hands down WorldLight Media is the best marketing company we've ever worked with. They have done an excellent job designing our website, logo, brochures, and business cards. As a small company, we get asked all the time if we are part of a franchise or a huge company due to the quality of their work. We recommend them regularly.
Andrew Walter, Owner
Sound Finish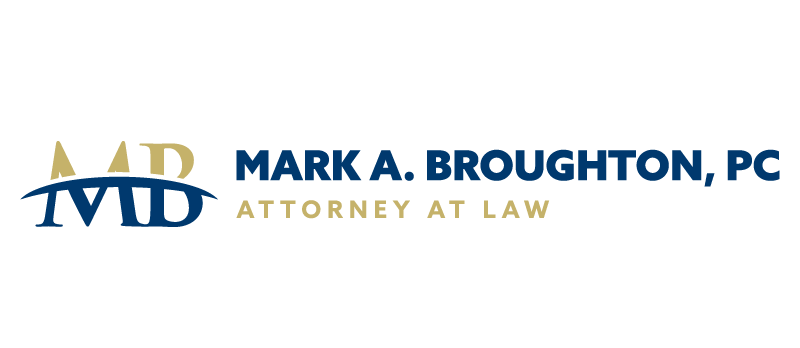 You guys are great and have taken care of my website and media for several years now. Very happy with the service you provide!
Mark Broughton, PC
Fresno Criminal Lawyer For over a decade I've trusted WorldLight Media to create dozens of web design and graphic design projects for our business. They have consistently produced outstanding marketing materials that attract customers. I can count on them to meet deadlines and they are a pleasure to do business with. I highly recommend their services.
Corey Smith, Owner
Classic Insulation & Pest Control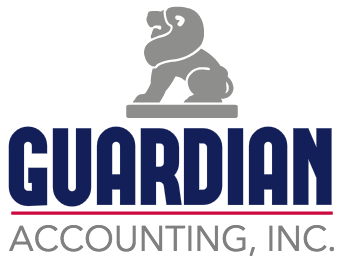 WorldLight Media has been an excellent team to work with. We are currently working to revamp our website and they have been spot on in bringing our vision to life. Professional, knowledgeable and fun!
Krista Beavers
Guardian Accounting, Inc
WordPress Web Design FAQs
What is WordPress?

WordPress is a website-building software and CMS widely used to publish many websites currently on the internet. It is free and open-source, but there are specific pros and cons of using WordPress that you will want to consider before choosing it as the foundation of your website.

What is a WordPress theme?

A WordPress site uses what is called a "theme". This is the base that the front-end development of your WordPress website design starts from. WordPress developers use these custom themes to build your website.

Often, the theme acts only as a starting point, and the developer will redesign the theme to align with your brand identity, make the UX design (user-experience design) more user-friendly, and add custom code such as CSS to make the website function the way you expect it to.

What is a WordPress Plugin?

WordPress has many plugins that add different elements to your website including interactive elements, integrations for different systems and applications, and e-commerce functionality, such as WooCommerce and Shopify. WordPress plugins are integral to your website development and help your website function better on the WordPress platform.

What is a CMS (Content Management System)?

A CMS (content management system) is what is used to manage, store, and publish the digital content of your website. This includes the pages, posts, media (graphics, images, pictures, audio, and videos), and the files of backend code that makes it all work.

How do I choose the right CMS for my website?

In choosing between WordPress vs. HubSpot CMS for your website, consider and compare these factors as they apply to each of them:

Ease of Use
Speed
Security (including SSL certificates, firewalls, and threat monitoring)
Updates Required (how frequently and how are updates installed?)
Analytics (measuring performance)

How much does it cost to build a website?

The cost to build a website depends on variables such as the purpose of the website, the amount of content, features of the site, and hosting. You could invest as little as $3,000 or up to $50,000 or more, depending on just what you need your website to do. Click here to see some price comparisons.

Or, even better, request a consultation to get an estimate based on a customized solution based on exactly what you need.

What is the process for building a website?

While some companies might do things differently, our web design process includes the following phases:

Kick-Off Phase, which includes an initial meeting and information gathering
Strategy Phase, including the planning of SEO keywords, messaging, lead generation, navigation, etc.
Design Phase, where you'll see a mockup of the site, including graphics, photos, colors, and fonts.
Development Phase, which is where the website is actually built
Beta-Testing Phase, where you see the site and have the chance to review both the content and functionality
Launch Phase, when the website goes live to the world
Drive Traffic Phase, which includes strategies for getting people to find your new website

How long does it take to build a website?

The length of time it takes to build a website is very dependent on the individual project and can vary from 4 weeks up to 12 weeks or more, depending on the specific details of the website. There are many phases to the web design process, and the degree of complexity of each can affect the overall time required for completion.

Why is Good Web Design Important?

The impact of good web design is such that it can directly affect the results you get from your website. Web design affects user perception of your company. It affects your ability to attract the right audience. It has an impact on how customers experience your company. And it can affect your conversions, sales, and bottom line.

What does a Web Designer do?

A web designer's job is to envision and plan a strong web presence that will help companies stand out from their competition, attract the right website visitors, and turn those visitors into customers, clients, and patients. They plan out how a website should look and function to obtain the best results.

What is the difference between Web Design and Web Development?

Web Design is how a website looks and functions, with both the company's and the user's goals in mind. Colors, fonts, headers, and images are part of web design, but so is formatting, navigation, next steps, and calls to action. Everything about web design affects the user experience and must be considered through that UX lens.

Web Development encompasses things like coding, scripting, and the technical aspects of a website such as performance, speed, capacity, and security. Web designers use code like HTML, CSS, Javascript, and PHP.

Think of it this way: the web designer is the architect who plans how a house will look taking into consideration how it will be used, while the web developer is the contractor who actually builds the house.

How do I choose a Web Design Company?

You have a lot of options when it comes to choosing a web design company. There are many talented web designers out there, but you want a company that is the best fit for you and your specific needs. Some things to consider in making your choice include:

Skill, Knowledge, and Experience as evidenced in their portfolio of work, reviews and testimonials, as well as their own website.
Industries They're Experienced With … have they worked with companies similar to yours or within industries similar to yours? And do they have experience with a variety of industries?
Passion and Creativity are important because you don't want your website to look like a clone of someone else's.
Professional Process … if they don't have one, it might be a warning sign.
Communication is a major determining factor when choosing a web design company. Make sure that their communication style fits yours and ask questions so you know what to expect regarding project status updates and follow up.

If you're looking for a company that is a WordPress expert, WorldLight Media is a web design agency and inbound marketing agency that can help you with all you need when it comes to digital marketing for your business. We specialize in digital marketing for small businesses, and our project managers know how to deliver quality work on time.

What is Mobile-First Design?

Mobile-First web design is the approach of designing a website while prioritizing the needs of mobile devices (smaller screen sizes, different usability concerns) over traditional desktop or laptop computers.

What is Responsive Design?

Responsive web design is the approach of designing a website that will respond and adapt to whatever device it's viewed on and perform well on all of them.

What are the different types of Websites?

Websites are as unique as the companies they represent, but they generally fall into one of these types:

Single Landing Page
Brochure Website
Lead Generation Website
Sales Funnel Website
E-Commerce Website

How do I get traffic to my website?

A beautiful, functional website does you no good if nobody ever sees it. And it takes more than simply building a website to get people to it so that they can learn about your business and then take the next step to become a customer. Here are a few proven and foolproof ways to drive traffic to your website:

Advertise
Social Media
SEO (search engine optimization)
Email Marketing