7 Foolproof Ways to Drive Traffic to Your Website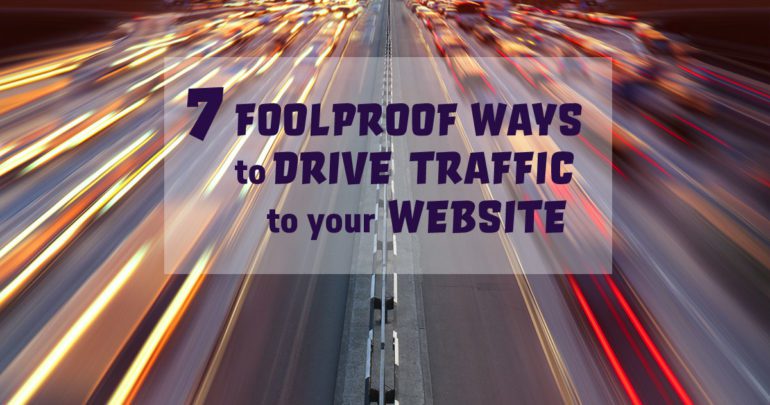 A beautiful website isn't very helpful if no one looks at it. Getting traffic to your website is necessary to grow your business and convert leads. But how do you do it? Keep reading to find out how to drive traffic to your website.
Advertise

Advertising can be expensive, but if done right, it can be worth the expense. You can use paid search, social media advertising, and display advertising to get more people to your website.

Post on Social Media

It's not likely that people are just perusing your site, trying to find more content. They need to be told about it. Using social media to promote your content is a great way to get it out into the world.

Draw People In With Headlines

Your blog post headlines should be captivating. If someone reads your headline, they should not be able to resist clicking on it. Think long and hard about your headline before you publish your content. It can make all the difference.

Don't Forget About SEO

SEO is still very important in getting traffic to your website. Make sure your content is optimized for SEO by adding alt tags on your images, adding internal and external links, and putting in your meta descriptions. See more ways to improve your SEO on your website.

Implement Email Marketing

You may think that email marketing is a dated form of marketing, but it actually still works. It's important to only email things that are necessary and not overcrowd your customer's email inboxes. A successful email blast can drive a lot more traffic to your website.

Make Your Site Responsive

Over 60% of Google searches come from a mobile device. If your site doesn't work well on mobile, then people will quickly leave and find a site that does. If your site is responsive, it will help your rank higher in Google searches and help keep internet users on your site.

Make Your Website Fast

If your website takes a long time to load, then people leave it very quickly. Your efforts to get traffic to your website will be all for nothing if your website isn't fast. Make your website faster to keep traffic on your website.