Tips for Choosing a Web Design Company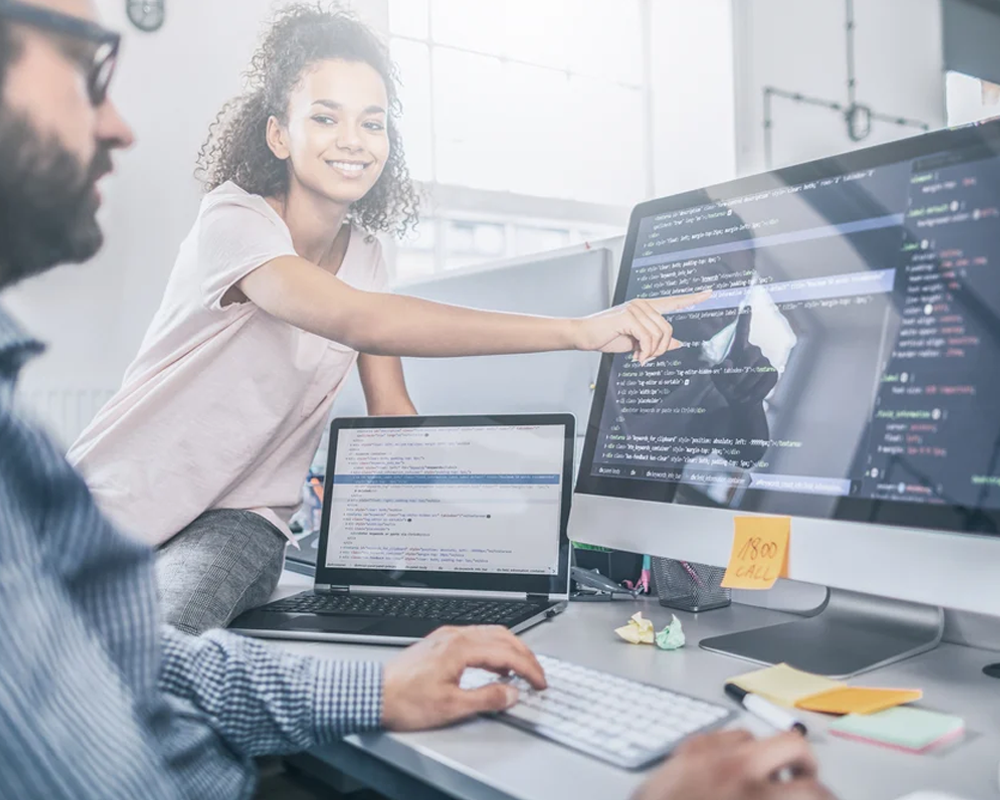 It's hard to know who to trust when it comes to your company's all-important website, and that's why we've put together some tips for choosing a web design company. You can use these tips to gain clarity and confidence when making this vital decision.
It's important to choose wisely when picking a web design company to work with, because a website is not just an online document providing information about your business.
These days you can — and should — expect a lot more from your website. You should expect it to regularly attract new visitors and prospective customers. It should be generating leads for you. And it should be converting those leads into buyers.
But a great website that performs up to your expectations and delivers results doesn't happen on its own. It requires a web design team with skill, knowledge, and experience to bring it to life.
Tip #1: Look for Evidence of Skill, Knowledge, and Experience
Evidence isn't just what they say about themselves. Anybody can talk the talk. You need to see proof that they can walk the walk.
You can find this evidence in the following places:
Tip #2: Evaluate the Industries they Have Experience Working With
Is your industry represented in the examples they show in their portfolio? Or are they at least businesses similar to yours? It shouldn't be a deal-breaker if they haven't done work with your type of business, but it can be reassuring to know if they do have industry-specific experience.
It's also a good sign when they have experience working within several different industries.
To use ourselves as an example, WorldLight Media has become known as one of the best web designers in Fresno for emerging and established small businesses, non-profit organizations, medical practices, agribusiness, and law firms.
Tip #3: Consider their Passion and Creativity
You'll be able to tell how creative a web design company is by comparing the websites shown in their portfolio of work. They should each be unique, not templated clones of one another.
And they should be passionate about helping you develop a website that's a tool to drive your company's growth and success. The best web design companies don't just love what they do, they love helping their clients.
You want to work with a company that's passionate about helping you meet your goals and objectives, not just about creating another pretty website.
Tip #4: Ask about their Process
You don't want to work with a web design company that makes it up as they go. Professionals have a defined process in place to make the project flow smoothly on both their side and yours.
Tip #5: Pay Attention to How they Communicate
A good web design company needs to know your goals and objectives so they can help you meet them. This requires asking you questions and then listening to what you tell them.
They should listen to you and respect your ideas, but they also should have ideas of their own. They're the experts after all, just as you are the expert at what you do. The best results come from blending your ideas and goals with their expertise.
Also ask about how they will communicate throughout the project. How will they communicate status updates? Make sure that their communication style fits your own so that you can get the information you need.
Tip #6: Check into What Other Services they Offer
The best web design companies actually do more than just web design. Your website is a single piece of your overall digital marketing efforts, so your web design company can be more effective and give you a more integrated website if they also have expertise in other areas of digital marketing as well.
For example, they might also provide branding, marketing strategy, SEO (Search Engine Optimization), sales funnels, marketing automation and CRM integration, inbound marketing, internet advertising, etc.
When your website is part of a well-planned, comprehensive digital marketing strategy, it gives you much better results.
We're Here to Help
We hope these tips for choosing a web design company have given you a direction to take in your search for help. If you have additional questions, we're here for you.
Contact us today to start the conversation.