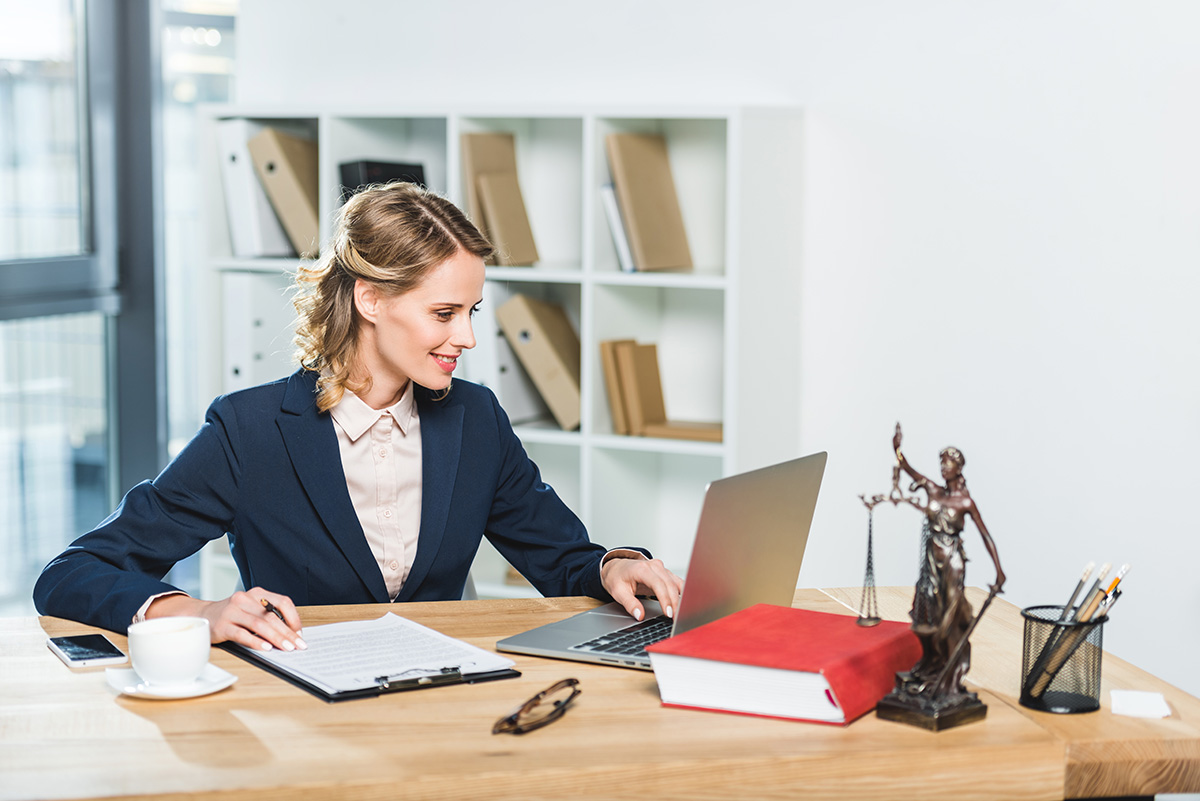 Get Back to What You Do Best.
Your goal is to wow your ideal clients with the legal services your law office specializes in. We can help you do that, by taking away the frustration of navigating law firm marketing in this online era—including law firm web design.
We understand the frustration of non-performing law firm sites. Whether it's not ranking well with search engines, or not be bringing you any leads, or even bringing you the wrong kinds of leads. You know that there are plenty of people out there who could benefit greatly from your services, but you just aren't reaching them.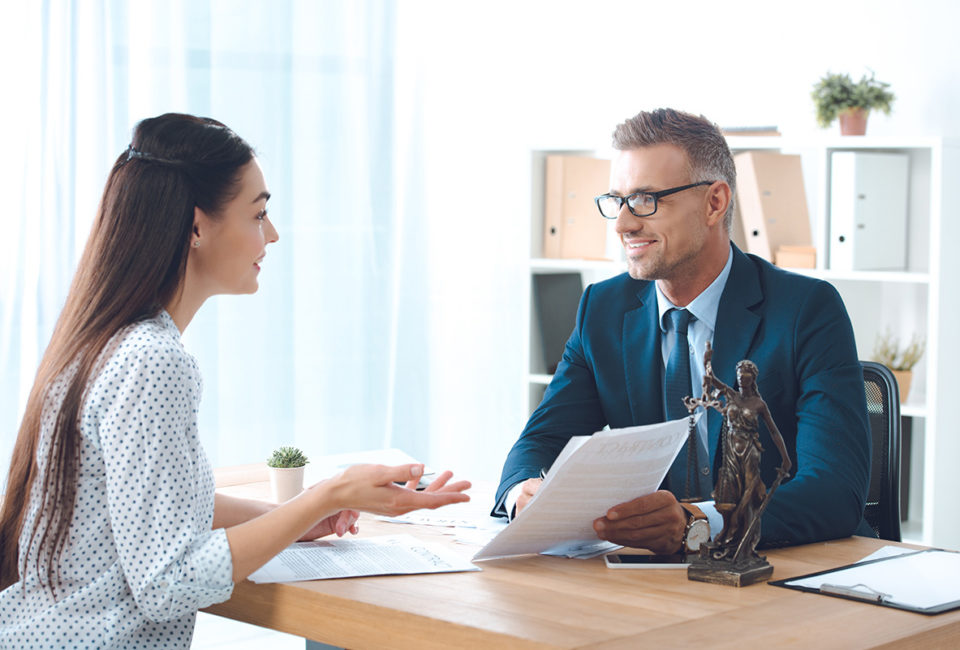 We Believe in Helping Others
Like you, we know what it feels like to see a potential client and to know how much you can help them. We understand your desire to connect with prospective clients who could benefit from your services.
We know how to position lawyers to get quality leads. We've helped others in the legal industry across many different practice areas connect with those who can most benefit from their help- and to weed out the wrong leads.
1. Face-to-Face Meeting
Schedule an appointment, and meet with us to discuss the specific needs and goals of your organization.
2. Proposal
We take what we've learned about your organization and draft a project and budget proposal for your approval.
3. We Take Care of Everything You Need
We design your online marketing strategy, and design and present a mockup of your website. Once approved, we build out a beta site, make any revisions necessary, and launch!
4. Get Results
Get the results you've been needing! Through monthly reports, you will be able to see an overview of the results from the number of visitors to donation amounts, or any other data you wish to see.
Stop wasting time, money, and resources on a broken marketing system and begin improving how well you do what matters.
Let's Change The World Together
Why do I need law firm website design?

You need an attorney website because it not only helps new clients find you but also helps your existing client base find the information they need on your website.

It doesn't matter whether you practice family law, criminal defense, or personal injury or whether you have a small law firm or a large one. All law practice areas need to have a lawyer website to increase their visibility and help with their content marketing.

What features do the best law firm websites have on them?

The best legal websites have an easy-to-navigate home page, clear calls-to-action (CTA), contact forms, and high-quality page designs that increase conversion rates.

You want your online presence as a legal practice to give a good first impression to potential clients. You also want to make sure your website is encouraging your viewers to interact with your business with things like having your phone number easily available or offering a free consultation to encourage people to set appointments.

What does a Web Designer do?

A web designer's job is to envision and plan a strong web presence that will help companies stand out from their competition, attract the right website visitors, and turn those visitors into customers, clients, and patients. They plan out how a website should look and function to obtain the best results.

What is the difference between Web Design and Web Development?

Web Design is how a website looks and functions, with both the company's and the user's goals in mind. Colors, fonts, and images are part of web design, but so is formatting, navigation, next steps, and calls to action. Everything about web design affects the user experience and must be considered through that UX lens.

Web Development encompasses things like coding, scripting, and the technical aspects of a website such as performance, speed, capacity, and security.

Think of it this way: the web designer is the architect who plans how a house will look taking into consideration how it will be used, while the web developer is the contractor who actually builds the house.

How much does it cost to build a website?

The cost to build a website depends on variables such as the purpose of the website, the amount of content, features of the site, and hosting. You could invest as little as $3,000 or up to $50,000 or more, depending on just what you need your website to do. Click here to see some price comparisons.

Or, even better, request a consultation to get an estimate based on a customized solution based on exactly what you need.

How do I choose a Web Design Company?

You have a lot of options when it comes to choosing a web design company. There are many talented web designers out there, but you want a company that is the best fit for you and your specific needs. Some things to consider in making your choice include:

Skill, Knowledge, and Experience as evidenced in their portfolio of work, reviews and testimonials, as well as their own website.
Industries They're Experienced With … have they worked with companies similar to yours or within industries similar to yours? And do they have experience with a variety of industries?
Passion and Creativity are important because you don't want your website to look like a clone of someone else's.
Professional Process … if they don't have one, it might be a warning sign.
Communication is a major determining factor when choosing a web design company. Make sure that their communication style fits yours and ask questions so you know what to expect regarding project status updates and follow up.

How long does it take to build a website?

The length of time it takes to build a website is very dependent on the individual project and can vary from 4 weeks up to 12 weeks or more, depending on the specific details of the website. There are many phases to the web design process, and the degree of complexity of each can affect the overall time required for completion.

What is the process for building a website?

While some companies might do things differently, our web design process includes the following phases:

Kick-Off Phase, which includes an initial meeting and information gathering
Strategy Phase, including the planning of SEO keywords, messaging, lead generation, navigation, etc.
Design Phase, where you'll see a mockup of the site, including graphics, photos, colors, and fonts.
Development Phase, which is where the website is actually built
Beta-Testing Phase, where you see the site and have the chance to review both the content and functionality
Launch Phase, when the website goes live to the world
Drive Traffic Phase, which includes strategies for getting people to find your new website

Why is Good Web Design Important?

The impact of good web design is such that it can directly affect the results you get from your website. Web design affects user perception of your company. It affects your ability to attract the right audience. It has an impact on how customers experience your company. And it can affect your conversions, sales, and bottom line.

What is Mobile-First Design?

Mobile-First web design is the approach of designing a website while prioritizing the needs of mobile devices (smaller screen sizes, different usability concerns) over traditional desktop or laptop computers.

What is Responsive Design?

Responsive web design is the approach of designing a website that will respond and adapt to whatever device it's viewed on and perform well on all of them.

What are the different types of Websites?

Websites are as unique as the companies they represent, but they generally fall into one of these types:

Single Landing Page
Brochure Website
Lead Generation Website
Sales Funnel Website
E-Commerce Website

What is a CMS (Content Management System)?

A CMS (content management system) is what is used to manage, store, and publish the digital content of your website. This includes the pages, posts, media (graphics, images, pictures, audio, and videos), and the files of backend code that makes it all work.

What is WordPress?

WordPress is a website-building software and CMS widely used to publish many websites currently on the internet. It is free and open-source, but there are specific pros and cons of using WordPress that you will want to consider before choosing it as the foundation of your website.

What is HubSpot?

HubSpot is a software solution that helps your company grow. It is a CRM (customer relationship management) platform that incorporates marketing, sales, service, operations, and website CMS into a cohesive tool that enables you to connect all of these pieces of your business together to efficiently manage your relationship with your customers.

What is HubSpot CMS?

HubSpot CMS is website software that includes hosting, flexible themes, dynamic content, easy drag-and-drop editing, memberships, and more. There are both pros and cons to using HubSpot CMS for your company's website, and you should explore them all before choosing it as your solution.

How do I choose the right CMS for my website?

In choosing between WordPress vs. HubSpot CMS for your website, consider and compare these factors as they apply to each of them:

Ease of Use
Speed
Security (including SSL certificates, firewalls, and threat monitoring)
Updates Required (how frequently and how are updates installed?)
Analytics (measuring performance)

How do I get traffic to my website?

A beautiful, functional website does you no good if nobody ever sees it. And it takes more than simply building a website to get people to it so that they can learn about your business and then take the next step to become a customer. Here are a few proven and foolproof ways to drive traffic to your website:

Advertise
Social Media
SEO (search engine optimization)
Email Marketing Mark Broughton has been practicing law for over 40 years. He estimates that he has conducted over 200 jury trials – everything from DUI to special circumstance murder cases.

Proper Defense recognizes the delicate situation people find themselves in when seeking legal help. The legal system is confusing and overwhelming, hiring an attorney shouldn't be.