How Much Does Web Design Cost?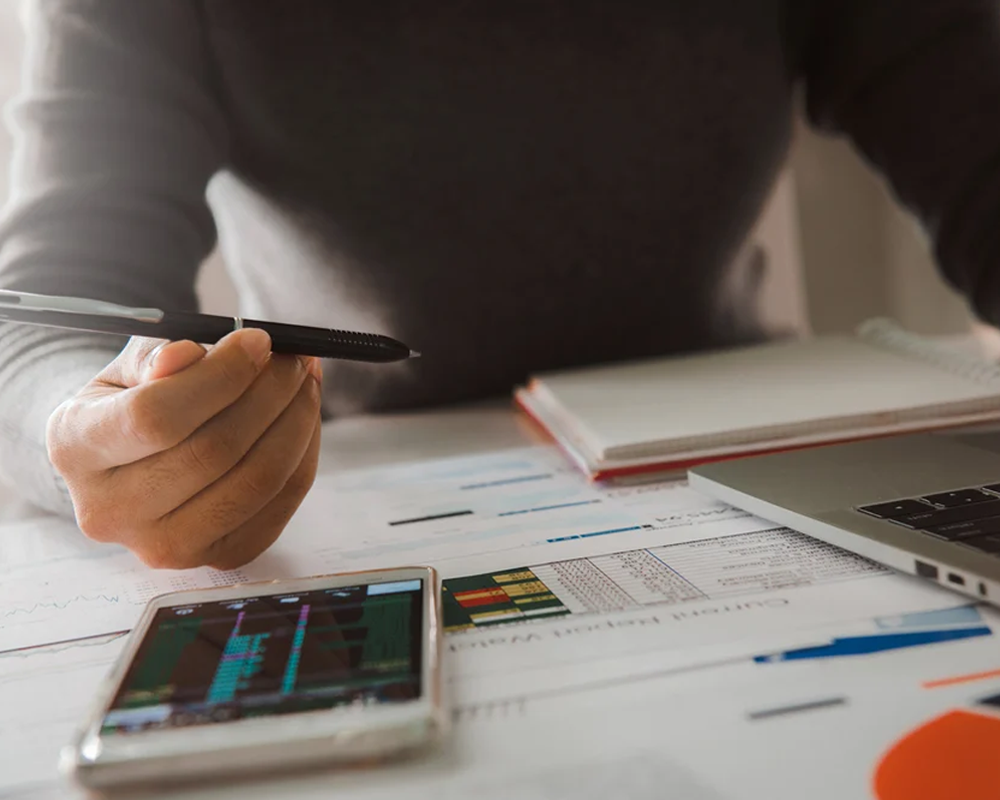 Your business needs a website, and it needs to be current and compatible with the ever-changing search algorithm updates and general best practices … so how much does web design cost to incorporate those things with the specific goals of your business?
It depends.
And that's a good thing! The cost of web design should depend on your business, your goals, and what you want to achieve with your website.
Web design should never, ever be a one-size-fits-all investment.
That being said, there are certain things that all websites should have. For example, any website should have basic SEO (search engine optimization). Any website should have legal disclaimers, Google analytics, SSL encryption (to ensure a secure connection that safeguards any sensitive data being shared), and a mobile-responsive design.
We believe that all websites also should have at least one lead generation form to collect contact information from your website visitors so that you can build an email list and follow up with them.
And we believe that all websites should be integrated with CRM (customer relationship management) software.
Beyond that, though, there are a few variables that go into answering the "how much does web design cost?" question. Variables that will be specific to your business and your goals.
You can see some of those variables reflected in our pricing packages for emerging businesses by clicking here. However, one size does not fit all, and you may need a customized solution. If that's the case, the best way to find out what a website costs is to request a consultation with us.
The Purpose of the Website Affects Web Design Cost
What are you hoping to achieve with your website? Are you simply looking to have a basic web presence so that when your potential customer is doing their research they can confirm that you exist? Or are you looking to build your business using your website as a lead conversion tool? Maybe you're wanting to sell products or services on your website? The goal of your website will play a large factor into the coding and functionality, the amount of strategy, thoughtful brand messaging, and how much content is required to help you hit the target you're trying to reach.
This is an important thing to keep in mind because sometimes purchasing the lowest-cost solution, without considering the results you are hoping to get can actually cost you more money in the long run.
Amount of Content is a Variable that Affects Web Design Cost
One of the biggest variables is the amount of content that you're sharing with the world.
For example, a one-pager/landing page website — as its name implies — has a single page of content. A brochure-style website can have up to 8 pages. A lead gen starter site may have up to 15 pages of content, while a more robust sales funnel website can have up to 20 pages or more.
We've built websites with hundreds of pages, and you better bet that more content requires more time and effort from your web design team.
Many companies choose to consistently publish new content in the form of a blog. Blogging has many benefits for your business … both in terms of SEO and bringing people to your website, as well as allowing you to provide additional value that helps you connect with your customers.
Whether or not you're going to have a blog on your website is another variable that will affect web design cost.
Maintenance and Hosting is Another Cost
When thinking about web design costs, you also need to budget for ongoing maintenance and hosting. These costs are in addition to the initial web design project, but are essential to having a website.
These costs also can vary, depending on where you go. Ours run between $100 and $200 per month, depending on your specific website.
Web Design Cost vs. Investment
While we've been talking about the costs involved in web design, the better term is really investment.
Invest well, and you end up with an asset that makes money over and beyond what you've put into it.
Like any good investment, your website is an asset. Invest well — and design it properly as a lead-generating, income-producing machine — and your website can make you money over and beyond what you've put into it, too.
While we hope we've answered some of your questions about the cost of web design, we know that our answers here have been very general. That's out of necessity, because your web design investment truly does depend on your specific business, goals, and needs.
So, we invite you to get into those specifics with us. We invite you to click here to get in touch with our team today and start the conversation.