How Often Should You Redesign Your Website?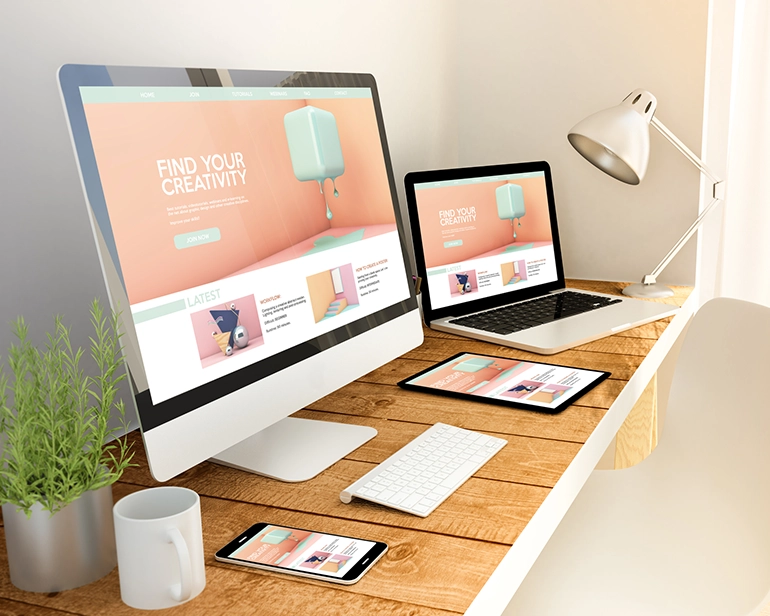 While you should be doing minor website updates on your current website all the time, you might be wondering, "When is a good time to get a new website?" The general rule of thumb is every two to three years. However, depending on your business, you may need to update on a more regular basis.
Why is My Website's Design Important?
Good web design is one of the most important things you can have as a business. For many consumers, a business's website is the first impression they get of the business itself (especially if they are Millenials or Gen Z). This is why having a website that looks great and provides a friendly user experience is so important for companies.
Many business owners are able to grow their businesses purely by having great content marketing that increases the organic traffic to their websites. You have about 5 seconds to get a user's attention before they click away from your website. Poor design, user experience, or page load speed will inevitably deter visitors from staying long. Even if you have the most well-written, profound content on your site.
So make sure you have great web design and clean code to give your customers and potential customers a great experience when they visit your website.
How Do I Know If I'm Ready for a
Website

Redesign

?

There are some signs you can look for to tell if it's time to revamp your website, or if you just need some fresh content on your current website.
Your current website has a high bounce rate, or other Google Analytics metrics say that your website isn't performing well.
Your current website isn't generating enough leads.
Your website doesn't score well on Google's PageSpeed Insights.
Your

business goals

have changed and you want a

website design

that reflects those goals.
You've recently gone through a

rebrand

and want your website to reflect your new brand.
Your

competitor's websites

are ranking higher than yours, and you want to compete with

new

website

content

.
You're trying to reach a new

target audience

and want something that will be

user-friendly

to your new

potential customers

.
You have started to sell

new products

or services, and you want

new content

on your website to highlight those changes.
You like a

current

website

design

trend

, and you want your

business website

to participate in that trend.


All of these reasons are signs that it might be time to completely overhaul your website. Your online presence is extremely important for your business. And, you want to make sure that when people get to your homepage they are hooked enough to want to stay.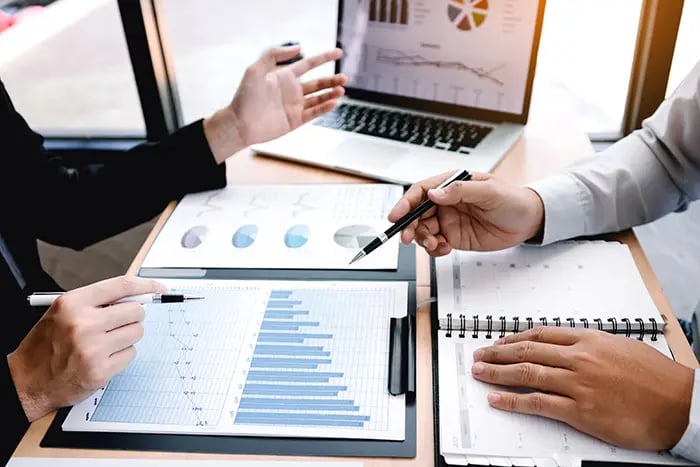 How Do
Website Updates

Affect

SEO

?

If you keep the same content and URL structure from your old website, you may think that your search engine optimization (SEO) won't be affected by a web redesign. However, even the smallest tweaks in links on your site, URLs, or content can change your ranking.

Once your website has been redesigned, search engines notice this and try to figure out how to rank your new site in the search engine page results (SERPs). This is why it's so important to constantly put out new content, practice internal linking on your site, and keep creating backlinks either on social media or through other digital marketing methods.
Which
Content Management System

(CMS) Should I Use for My Website?

Both Hubspot and WordPress are great CMS options for your website. While both work great for big or small businesses, there are other factors that you may want to consider when choosing which CMS is right for you.
HubSpot
HubSpot is a great choice for your website CMS. Since HubSpot has built-in security (https/SSL Support) and it natively integrates with the HubSpot CRM, you can keep track of your sales, marketing, service, and operations all in one place. You can run all of your marketing campaigns from within HubSpot, which makes pulling content from your website and adding it to your emails, social media, and ad campaigns super easy.
Its built-in analytics is great for tracking all of your website traffic, conversions, and customer journeys. Or, analytics for your marketing campaigns including your email statistics, social media statistics, and ad statistics.
You can also use Smart Content on HubSpot to help personalize your customer's experience when they interact with your business. This means that your website will adapt to your customer's preferences including location, language, device type, referral source, and demographics. It's a great way to make each customer have a truly unique experience on your website.
Need a Website? WorldLight Media Can Help!
If you're ready to start redesigning your website, or you're ready to build a website for the first time, WorldLight Media can help! We are a digital marketing agency that solves marketing, sales, and technology problems for businesses so they can grow. If you want to learn more, contact us to set up a consultation.