How to Market Your Business on Twitter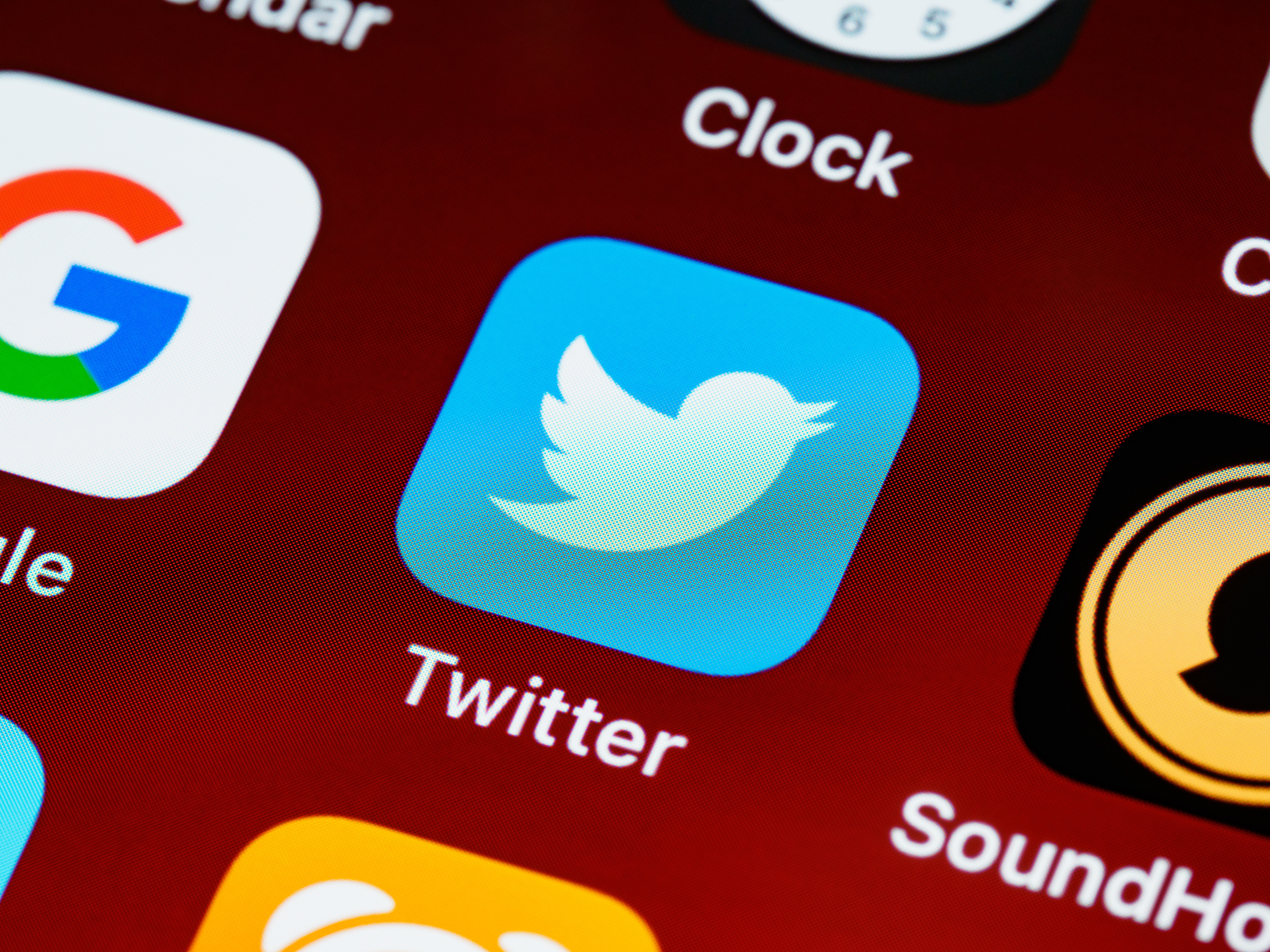 500 million tweets are posted every single day on Twitter. This app is very fast-paced & to stay relevant you have to be a part of the community.
Is Twitter the right fit to market your business?
Are you looking for a platform that provides direct access to have discussions with your customers & fans?
Are you looking for an app where you can share live updates about your business, but still post funny memes relating to your business that gives insights on struggles you may face?
Twitter's primary audience is in the 25-34 age range (38.5%)
There are 356 million active users on the app & 56.4% of those users are men.
Major League Baseball, Innocent drinks, and JetBlue are all very successful on Twitter because they are allowing their fans & customers to see the authentic human side of their company. One key factor to their success is the commitment to responding to everyone who replies to their tweets.
Table of Contents
How to Market your Business on Twitter
Create/Switch to a Professional Account
The benefits of having a Professional Account are the following:
Professional Category: this works as an indicator to show what type of professional you are(it's optional to show on your profile)
Professional Profile Spotlight: this allows you to showcase key information about your business or brand in a designated area on your Twitter profile
Twitter Shopping
Quick Promote
A Professional Profile will help you to have a unique and clearly defined presence on Twitter. In other words, it will separate your profile from general users on the app.
Optimize your Profile Page
1st impressions are crucial to generating leads. Here are some quick effective ways to optimize your profile page to start building those relationships.
Create a clear & easy to remember Twitter handle

Strong profile Photo that identifies your company

Choose a quality Twitter Header. Select an image that represents your brand message

Optimal dimensions for header are

1500px by 500px, which has an aspect ratio of 3:1

Brief Bio explaining who you are. Keep it professional, but make it personable

Don't forget to include keywords, so people can search you up
Include your Website URL
140 characters Limit
Create & Utilize Twitter Lists
Twitter Lists can be used to organize information, categorize people by different types of hobbies, and meet new people with similar interests or who are interested in your region.
You can make these lists yourself or search for hashtags you want, and put them in a spreadsheet to check in on.
When creating lists you can make them private or public. Only the creator has access to the private lists.
Create Public lists & add people/businesses with the same interests as you to gain more followers & draw more attention to your profile

Adding accounts to a public list notifies them by Twitter that they have been added to a list. This can make them feel noticed

Create Private lists to do market research on your target audiences & competitors' open lists to attract new customers & members to your lists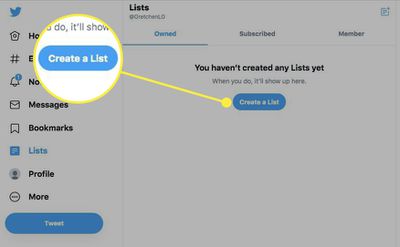 Create Attention-Grabbing Content
You have 280 characters available for use in a tweet. Using all 280 characters isn't necessary.
If you can get your message across with fewer characters then use less of them. It leaves room to include hashtags to get your content put in front of the right audience.
Use multimedia content in your tweets

It has the potential to generate a long time spent on the content that you publish.

Visuals on Twitter have a significantly better reach than using words only.

More likely to be retweeted by a user.

Add a photo to go along with your tweet.

Instead of typing it out in a tweet, add a video to show some faces behind the business.

Use Interactive Formatting
Start a Newsletter on Twitter
Twitter Recently acquired Revue, a service that makes it free and easy to start newsletters.
You can compose and schedule newsletters, import email lists, analyze engagement and earn money from paid subscribers
It's easy for your followers to subscribe to your Revue newsletter directly from your Tweets and Twitter profile too

Your followers will only be able to subscribe to the free version of your Revue newsletter from your Twitter profile

After they subscribe, they can upgrade by clicking 'Become a member' in the confirmation email they'll receive

One key thing to remember about Revue, they take a 5% commission from your paid newsletter revenues

Owning a list of potential leads that you have built through revue & Twitter could be game-changing because you can take that audience with you to your other email campaigns that you might run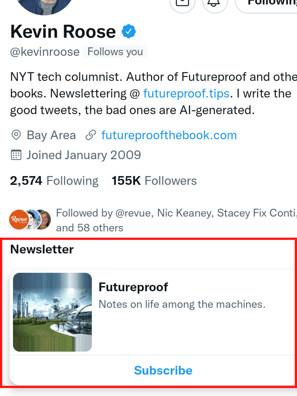 Experiment & Utilize Twitter Ads
Like every media platform, paid ads are an option you'll likely want to explore. Twitter has a unique set of paid advertising options to get you in front of your target audience.
Here are the different ads you can run.
Carousel ads

Carousel Ads on Twitter help marketers reach new audiences and drive people to their website or app through multiple images or videos — all within a single ad

Takeover ads

Puts your brand at the top of the conversation as the 1st ad of the day

Outs your ad alongside what's trending & adds an immersive creative to your message

Timeline Takeover

Trend Takeover

Twitter Amplify

Amplify campaigns help you build brand relevance and align with consumers' interests while providing customizations and integrated brand safety measures along the way.

Video Advertising

The world is gravitating towards video. Using the video ad format can make your message more memorable and easy to connect with your intended audience.
Utilize Twitter Analytics to your Advantage
Any business whose mission is to build a following on Twitter should be checking its analytics weekly. Make sure to be allocating time to check:
Profile visits

Who has mentioned you

Tweet Impressions

Did you tweet more last month? That could be a huge reason why your tweets overall are receiving more impressions
Were the impressions low last month? Check where your high months were at & try to create a strategy to see if you can recreate those higher impression numbers

Tweet engagement and engagement rate

Are your tweets with just words performing poorly? Studies do show that when adding a photo/video; users are more likely to engage with that piece of content

Top Tweets

Check to see what they have in common

Conversion Tracking

According to Twitter,

"If a follower engages with one of your ads on Twitter on their mobile, and then uses their laptop to convert, or buy your product, conversion tracking will correctly attribute this to your Twitter ad."
Reduce your response time
People come to Twitter to engage, have conversations & even have group discussions in threads.
Make a priority to respond quickly to your customers. They will notice & be grateful for your amazing customer service.
Use Twitter Spaces
The world is only moving more & more towards Virtual seminars & meetings.
This is your chance to connect with your customers and/or other experts in your industry to have discussions about anything from struggles in the industry to give a background about yourself and the business.
Start with ideas that include Q&As, interviews with celebrities or influencers, and a sneak peek of new content

Invite creators, influencers, activists, and educators to host meaningful, topical conversations

Find a way to convey your message to nurture deeper emotional connections

Connect during cultural moments

Make sure the space is safe

When you host a Space, you control who can speak and when. If needed, you can mute, remove, report, or block participants

Schedule your space in advance

and remind your attendees that your Space is happening with push and in-app notifications
you can also promote the link to that upcoming Space via your image card in a Promoted Tweet
You can also share your Space details directly with your Home Timeline. Once your Space begins, a "Live Now" card will generate and can also be promoted and shared
Create a consistent schedule
This is important on every platform. Creating & sticking to a schedule is crucial to growing & building your target audience.
If you show up every day at the same time, it creates anticipation in your followers because they could potentially be waiting for your 9 AM Post.
It's better to Post 1 time a day. Vs posting 5 on Monday, June 1st, and not posting again until June 10th

Create a schedule where you post at optimal times. This is where checking your analytics is key. You need to know when your audience is most active on Twitter

Make a goal for yourself to post a set number of times a day & stick to it for a month

Examine how "2" times a day is performing. Ask yourself can I sustain posting 3 times a day? Ask yourself will posting more give my tweets a higher chance to receive more impressions, click-throughs, or leads?
Final Words
Twitter is a high-paced app that requires time and effort spent on it to stay relevant & engaged with the users on the platform.
Humans want to have emotional connections with people & letting them have that access to you could be impactful on them & your business.
If you are interested in learning more about marketing on social platforms. These articles might interest you.
More Social Media Marketing Tips
You Don't Need to Do It Yourself
While the allure of social media marketing is that anyone and everyone can do it, you don't need to do it yourself. And in many cases, it's not the best use of your time and resources to do it yourself.
We're Here to Help
WorldLight Media is a digital marketing agency committed to helping clients just like you succeed.
We help clients strategize their social media marketing so that it fits into their overall digital marketing and business initiatives. And then we also help with the implementation of those strategies.
We're here for you, too, if you need help.
Contact us today to start the conversation.