Tips for TikTok Marketing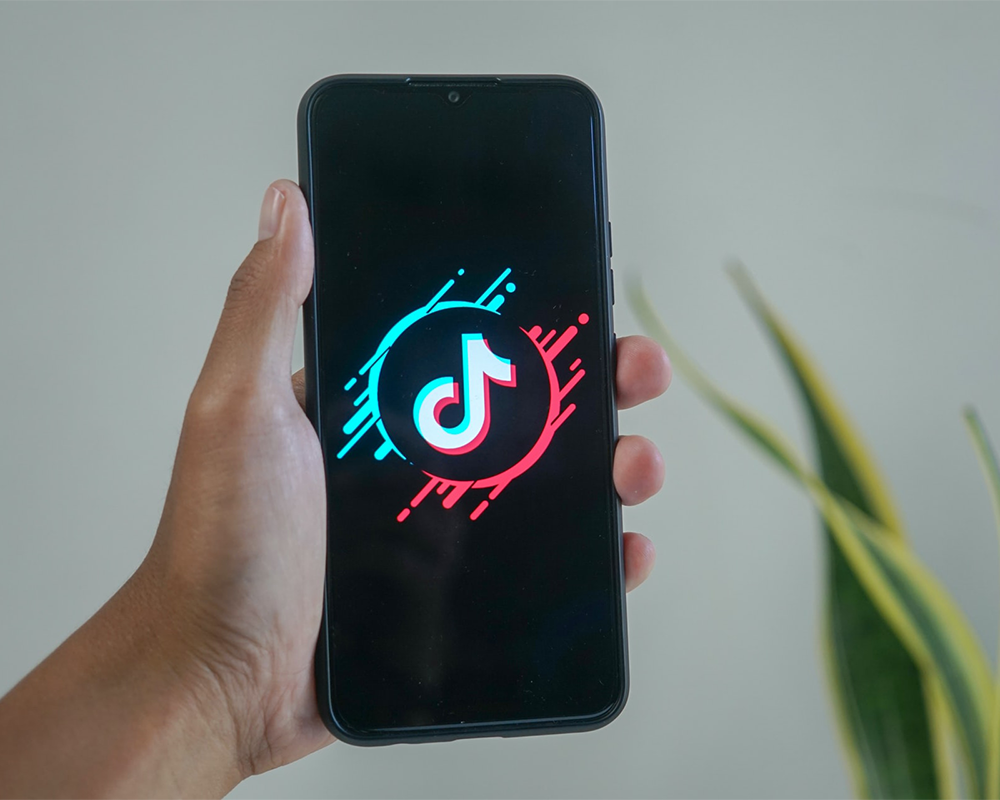 TikTok isn't the same app it was 5 years ago, when the platform was flooded with kids posting dance challenge videos. It is here to stay & the statistics show.
The app has 1 Billion active users every month. It had 3 billion downloads in 6 months in 2021.
It's the 1st non-Facebook app to reach 3 billion downloads since 2014, including WhatsApp, Messenger, Facebook, and Instagram.
TikTok is a short-form video-sharing app. In addition, most of those short-form videos are filmed directly from a smartphone. This makes being present on the platform for businesses convenient since almost everyone owns a smartphone. Below is a quick reference outline of topics we will cover in this post:
Table of Contents
What is TikTok Marketing?
TikTok Marketing includes promoting a product, service, or brand through 3 main tactics on the app:
Influencer marketing
TikTok Advertising
Creating Organic Viral Content
Let's take a deeper look into the 3 marketing tactics.
1. Influencer marketing
This type of marketing is where a business will pay a TikTok Creator like -----,-----, or ---- to promote a product on their own social pages. These creators can create a video as simple as giving a testimonial about the product or service on what their thoughts are on it.
The reason this type of marketing is powerful is that influencers already have built trust within the people who follow them. For example, it's almost like a friend referring a product or service to another friend.
2. TikTok Advertising
Got a good marketing budget? TikTok ads run similar to Instagram & Facebook where you can pay for in-feed posts. One thing about paying for in-feed posts is they will show up on the 'For You' page, blending in with the other videos users see when scrolling.
3. Creating Organic Viral Content
Creating organic videos on TikTok is all about making meaningful, entertaining, memorable videos that people are willing to share. These videos can feature your product, brand, or service, or even show behind the scenes in the office/how it's made. The trick with creating viral videos is thinking outside of the box and also knowing when to ride the wave of videos that are already trending.
Optimizing your Marketing Strategy on TikTok
Create a Business account
To ensure you are getting the most out of your time spent utilizing this app, change your profile to a business account in order to get these added tools:
Insights
Analytics
Post Scheduler
Creator Studio
API Access
Get familiar with the App
Videos posted on the app should be at an aspect ratio of 9:16. TikTok supports videos that fit on the screen of a smartphone.
Turn on Upload HD to make sure your videos are being published at the highest quality possible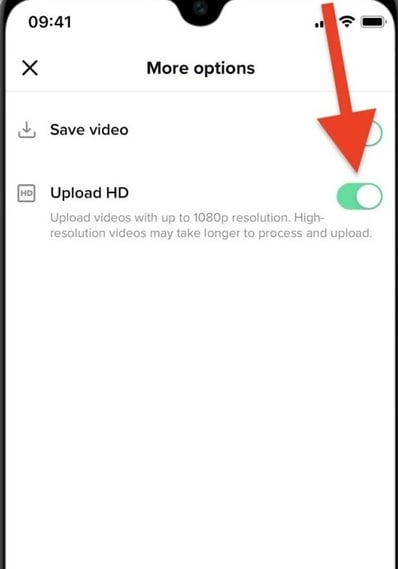 Optimizing your videos' Organic Reach
Use popular sounds with the videos you post/create.

TikTok pushes out videos to more people that are using a trending sound.
Users are already more familiar with the sound, so there's a higher chance they will stop scrolling to look at it.

Post videos that go along with a trend.

Make sure you add your own twist to ensure you will stand out from the crowd.

Don't overproduce the videos

The special part about TikTok is the relatability aspect of it.
Users are drawn to TikTok because the content isn't picture perfect
TikTok Videos that are about the simple process of how a business packs their products are performing better because people want to see the real personality of the people running the business.
This is a great tool to show your target audience that you are truly in the business of serving them.
Don't be afraid to document & show what the office atmosphere is like.
On average you have 1-3 seconds to effectively hook the user to stop scrolling to keep watching your video.
People on TikTok have a short attention span, which is why it's important to have scroll stopping hook.
See Example Below of What a TikTok Hook looks like
Be Consistent
TikTok Recommends posting 3-5 times a day

It is more efficient & effective to post 1 time a day 7 days a week vs. posting 5 videos on Monday & not posting again until the following Monday.

Showing the face behind the TikTok account on a daily basis

When people are scrolling through the app; the 1st thing they see is the person in the video, not the username.
If they see a person who is doing something funny, they might just go on to see what the page is all about.
Then they will be on the path to Liking, Knowing, & Trusting your business.
Final Words
TikTok is a fast-growing app that is quickly passing up a lot of other platforms.
Every video you post gets pushed out to a whole new audience every time, allowing you to grow your audience with every post.
How many apps are organically putting content out in front of a new audience with every video?
General Tips
Create a video in the shortest amount of time that you can communicate your message, whether that is 7 seconds or 3 minutes.
Use TikTok's text fonts instead of fancy ones.
More Social Media Marketing Tips
We're Here to Help
WorldLight Media is a digital marketing agency committed to helping clients just like you succeed.
We help clients strategize their TikTok marketing so that it fits into their overall digital marketing and business initiatives. And then we also help with the implementation of those strategies.
We're here for you, too, if you need help.
Contact us today to start the conversation.