Did you just redecorate your house or needed to search up a DIY project on Pinterest? If yes, there's a big chance you viewed a Pinterest board where it had direct links to the products or services on the Pinterest board.
Is Pinterest a good fit for all businesses?
More importantly, is Pinterest right for your business?
Whether your business is selling products, services, or both, here's what you need to know:
Pinterest has potential for both local and global companies alike. Many users are actively looking for information and inspiration on topics of interest to them.

Pinterest users are warm leads.

55% of users log on to specifically find products.

Each pin can include a direct link to your business website or landing page.
Some businesses you might come across on Pinterest are:
Travel Bloggers

Businesses selling physical products that are sold online

Lead generation services

Businesses selling digital products that are sold online
Before choosing to market your product or service, it's always a good idea to understand the user demographics and compare them to your ideal buyer persona.
Pinterest User Demographics
60% of Pinterest's global users are Adult Women
45% of its users have a household income of 100k or more.
32% of users are between 18-29 years old.
If this demographic falls within your target market, you may want to consider Pinterest as a platform to market your business. Pinterest is a place for visually appealing ideas like recipes, home décor, and style inspiration to spark inspiration. The ideas are easily saved by users pressing Pin. This platform could be a useful tool to market your brand, services, or products.
Pinterest Quick Links:
I. Tips on How to Market on Pinterest
A. Create New and Unique Content
D. Optimize your Keywords to Get Traffic
E. Optimize your pins for Mobile Devices
A. More Social Media Marketing Tips
Tips on How to Market on Pinterest
Create New and Unique Content
Pinterest favors fresh content. With already a ton of content & ideas on the platform. It is key to think outside the box in the way you are creating your pins.
Try using Canva to create visually appealing content to entice users to click through to your website to see what you are offering.
Pinterest already knows the "old content" that is on the platform. Instead of repining an old post, go ahead & create a new post regarding that piece of content.
If you keep repining "old content", Pinterest could mark you as spam.
Run Pinterest Ads
Consider running ads if you want to reach more (targeted) Pinterest users.
Like Instagram, you can set the targeted ads to reach a specific demographic. There's less competition than other social media platforms like Instagram and Facebook right now, which makes it a more affordable option when going after popular search terms.
Keep your Content Uniform
Pinterest is a smart app. If you post a photo of a dog, but the keywords & hashtags are about a birthday cake, Pinterest will know that it's a picture of a dog. The app will get confused & may deem you as untrustworthy resulting in your pin being shown to fewer people.
Pinterest uses Smart Lens Technology to find related posts, read your image, and include it with related posts.
It's best to keep your keywords matching what the actual content includes. Furthermore, it is more beneficial to post content that relates to what you normally post vs posting about a jacket for kids when your niche is dogs.
Optimize your Keywords to get Traffic
Including keywords is a way to make sure your target audience is being reached.
Be specific & research keywords about the topic of your post. If you don't create content or sell products in the baby clothes space, then don't have a board on baby clothes.
Pinterest wants your posts to perform well, you just need to make sure the posts you are creating are clear and specific for Pinterest's algorithm to understand.
Have you ever heard of long-tail keywords? When a user is searching for something general like blogging, Pinterest will give more in-depth suggestions.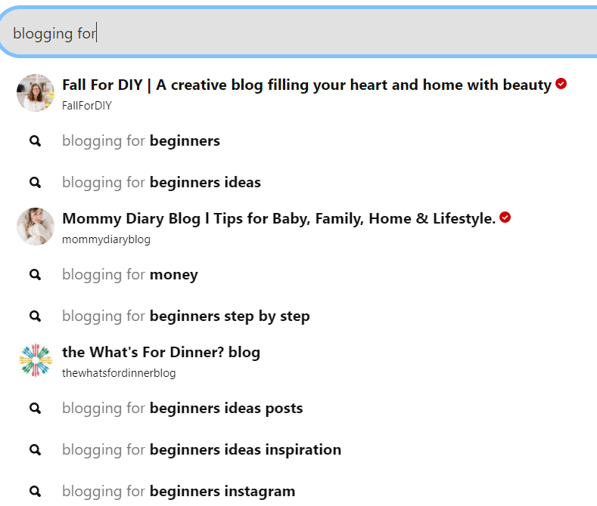 To build more traffic on your posts efficiently, you should aim to include long-tail keywords in your:
Profile
Post Titles
Post Descriptions
To find long-tail keywords on your topic
you could simply search up blogging & let the suggestions pop up to give you some ideas
Use Pinterest's Keyword Tool (its Pinterest's keyword tool)
Optimize your Pins for Mobile Users
According to Pinterest, the majority of its users are on their Smartphones when scrolling through Pinterest.
Maximizing the whole phone screen when your pin shows up on someone's phone is crucial to grabbing the attention of your target audience.
Pinterest says that a 2x3 aspect ratio or 1000 x 1500 pixels is optimal for Pins in 2022.
If you're editing a graphic on your computer make sure you check how it looks on your smartphone before posting to ensure it looks good for users when they are on the app.
Example of a Mobile-Friendly Post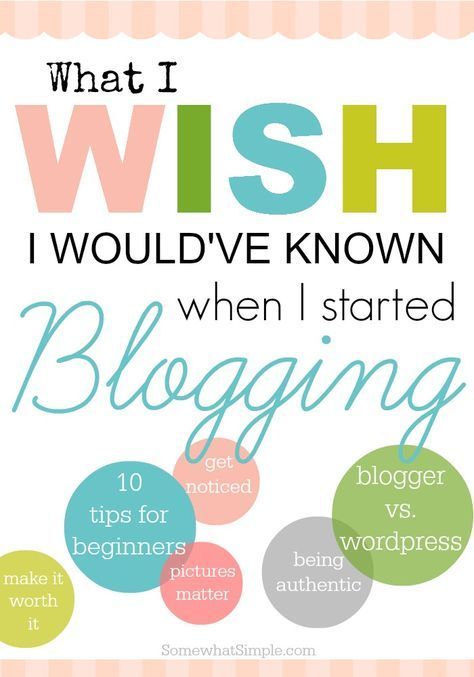 Post consistently
Whether that is 1 time a day or 6 times a day. Create a schedule that you can keep up with. It's better to post once a day vs posting 10 in one day and not posting at all for a week.
Final Words
The Pinterest algorithm is always changing.
This means to keep your posts performing at a high level; you will have to keep up to date with the new features & changes Pinterest makes.
Furthermore, pay attention to Google Analytics to see which pins are bringing your website the most traffic to create more of those types of pins.
Lastly, don't be afraid to try something new
More Social Media Marketing Tips
We're Here to Help
WorldLight Media is a digital marketing agency committed to helping clients just like you succeed.
We help clients strategize their Pinterest marketing so that it fits into their overall digital marketing and business initiatives. And then we also help with the implementation of those strategies.
We're here for you, too, if you need help.
Contact us today to start the conversation.