All About HubSpot's New Content AI Tools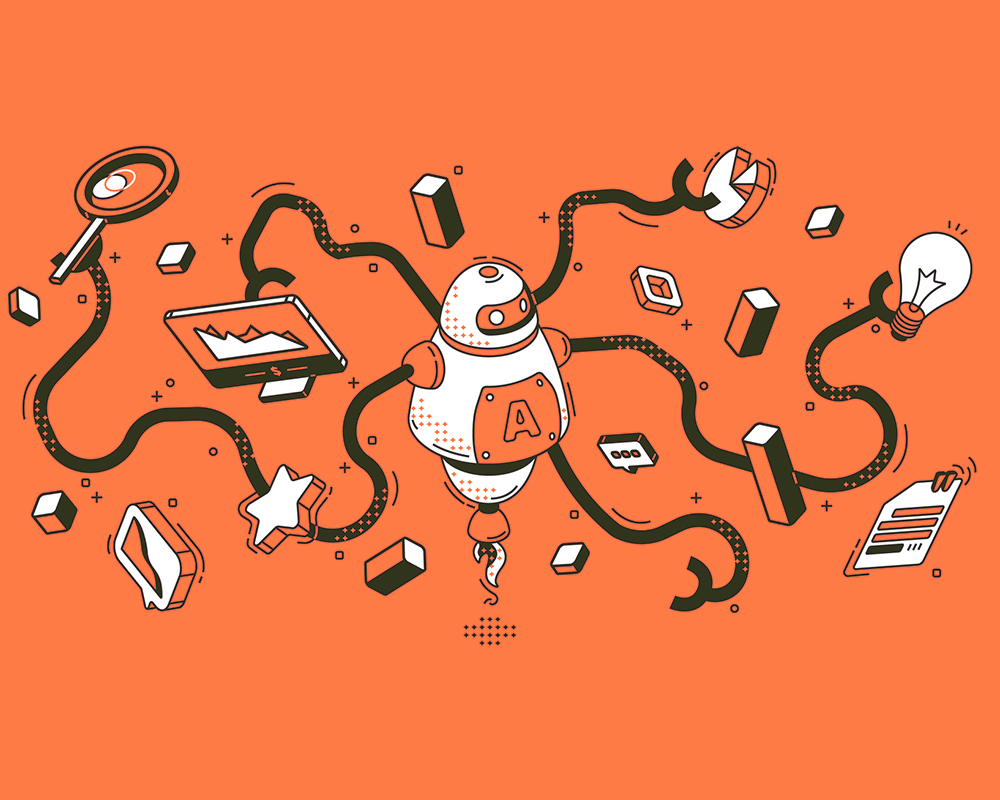 HubSpot has recently added new ai-powered tools (artificial intelligence powered) to make your everyday content creation even easier. These are great additions to making your SEO, social media, and general content marketing quicker and more efficient. They can also help you combat writer's block, so you'll never be stuck on content again.
These two new tools are called Content Assistant and ChatSpot. Content Assistant can help you write content for your blog posts, webpages, landing pages, and more, and ChatSpot can help you streamline your tasks by using chat-based commands.
HubSpot
's
Content Assistant
Content creation is a key marketing strategy for any business whether big or small. Constantly creating content is no small task, and writing new content all the time is a challenge. HubSpot's Content Assistant can help you overcome this challenge by using the power of AI to create content for you. HubSpot's AI uses OpenAI's GPT model and machine learning to help you produce quality content.
Content Assistant can be used on your marketing emails, webpages, landing pages, social media posts, and anywhere else you do inbound marketing in Hubspot's CRM. This AI technology will help you produce high-quality content that has optimization for SEO and will streamline all your marketing efforts.
Learn more about how you can Use Automation to Level Up Your Inbound Marketing.
HubSpot
's
ChatSpot
ChatSpot.ai is a new CRM chatbot tool, powered by ChatGPT, that you can connect to your sales, marketing, and service accounts in HubSpot. ChatSpot uses the power of generative AI to pull up and create information in your CRM platform in seconds. This means all of your day-to-day marketing activities such as follow-up emails, reporting, forecasting, segmenting, status updates, and more can be completed faster and more efficiently.
Not only does this tool make your life easier, but it also helps you to create a great customer experience and user experience. Your sales team and your service professionals can use this functionality to make their workflows smoother and pull up or create information at the touch of a button.
ChatSpot is currently in a public alpha state, which means that it is still in the late stages of development, but it is available to the general public. This may also mean that ChatSpot may not understand all of your commands yet. While this program is still learning the natural language we may use on a day-to-day basis, it will only continue improving from here.
How They Compare to Other AI Marketing Software
We've tested these new tools from HubSpot as well as ChatGPT's software and Google's Bard software. Here are some of our thoughts on each of these platforms as a supplement for daily marketing use:
HubSpot
's
Content Assistant
Here at WorldLight Media, we have been using HubSpot's Content Assistant for a few weeks now. From what we can tell, it's more poised for marketing than some of the other tools we've tried, which is great.
The Content Assistant is a great tool for rewording things, expanding or condensing copy you've already written, or changing the tone of your copy. Our only complaint is that using this tool in HubSpot isn't exactly intuitive when you use it in blog posts. You have to know where to look for it, and there isn't a lot of explanation on how to use it. However, once you know where to look for it, it's pretty easy!
Highlight the text you want to expand, revise, or condense, and click the lightning bolt to bring the tool up.

From there you can choose to rewrite, expand, summarize, or change the tone of your highlighted text.

In the social media post creator, it's a little bit easier to use the tool.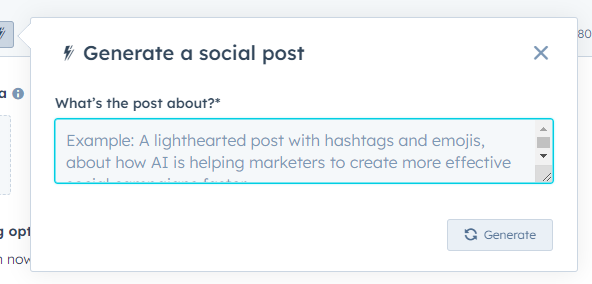 Just click the lightning bolt, and type in what you want your post to be about. The tool will do the rest!
ChatGPT
We've played around with ChatGPT in both a professional and personal setting to see what it was capable of. And the answer is... it can do a lot! While it may not quite be ready to take over any marketing jobs yet, it's a great tool to utilize for getting out of a content rut.
ChatGPT makes it easy to generate any kind of content you are looking for whether it's a business article or world creation for your Dungeons and Dragons campaign. You can type in a myriad of commands and get generated content in return that's fairly decent!
While some content may still need to be fact-checked, it's great for generating a retelling of content you've already written or for getting ideas.
Google's Bard
Google's Bard software is probably our least favorite contender on this list. We've found that the responses it gives us aren't entirely accurate (it told us that "squeeze" is the longest 5 letter word in English), and the content it generates isn't as well written as ChatGPT's or HubSpot's Content Assistant's.
While we know Bard, like the rest of AI software, is still in development, it seems this one has a bit further to go before it will be useful.
Try these tools out for yourself, and let us know what you think!
Ready to Start Using These Tools on
Hubspot

? We Can Help!

WorldLight Media is a digital marketing agency and HubSpot Gold Partner. We can help you set up these new tools on your existing HubSpot account, or get you started with HubSpot for the first time. Set up a consultation with us to see how we can help your business with all of its digital marketing needs.