Marketing Strategies for Client Retention – Pt. 3 - Social Media Engagement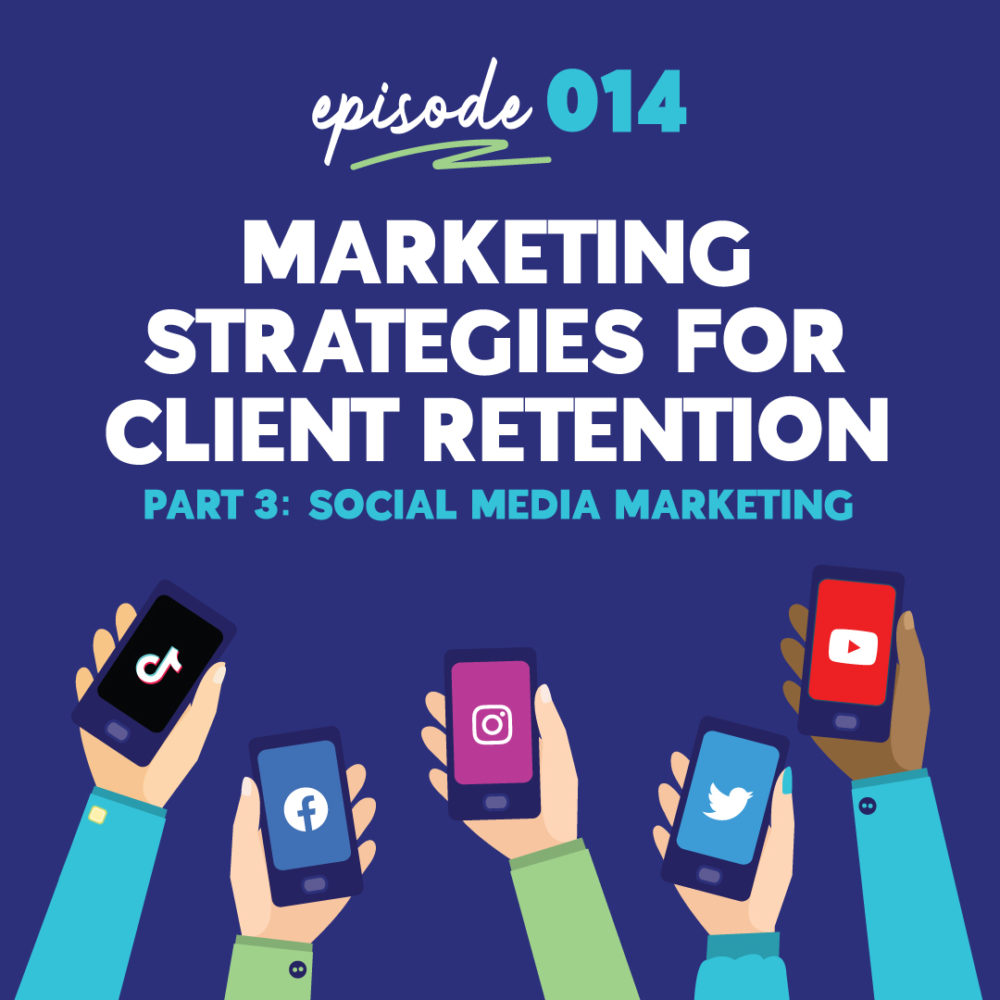 May 31st, 2021
Social Media Engagement Strategies for Customer Retention
This is part 1 of a 4 part series on Marketing Strategies for Customer Retention.
Harvard Business Review Study:
It's 5-25x more expensive to acquire a new customer than to keep an existing one.

Increasing Customer retention rates by 5% increase profits by 25% to 95%
Most Effective Digital Marketing Tactics: for Customer Retention:
From GigaOM Research, found at Marketing Charts.com
Most Effective Digital Marketing Tactics for Customer Retention:
https://www.marketingcharts.com/digital-44110/attachment/gigaom-most-effective-digital-tactics-customer-retention-july2014
Part 2- Content Marketing – 37%
Part 3- Social Media Marketing- 32%
Part 4- Referral Marketing- 26%
Engaging with your Customers on Social Media
Know your purpose! Connecting with your customers on social media in order to:
Build Rapport

Social Media is an opportunity for your brand to connect personally with your audience, which is something that traditional advertising can't do.

You can put faces to names. Let them see the personal side of your company while staying on brand.

Make customers feel special

Offer special promotions or deals exclusively to your customers who follow you on social media.

Engage with your customers

Engage with them, reply to their comments and feedback
Improve Communication with Customers
How to connect with your customers?
Bring Value
Don't just brag about your brand
Create outward-facing social messages that bring value
Offer things to your social media followers that they won't get anywhere else .
A survey from Nielson noted that 53% of people who follow brands on social media do it to learn about offers.
Always Be Positive and connect emotionally:
Curiosity
Amazement
Interest
Astonishment
Best, Funniest, or Cutest
Know your audience
You may already know your customers, but specifically which customers are on which social media platform?
Remember Ages range
Facebook – 2.7 Billion Worldwide Users
Age Groups
25-34 (26.3%)
35-44 (18.2%)
Gender: 44% female, 56% male
Instagram- 1 Billion users
Age Groups
25-34 (33.1%)
18-24 (22.8%)
Gender: 57% female, 43% male
Twitter- 187 million users
Age Groups
30-49 (44%)
35-44 (18.2%)
Gender: 32% female, 68% male
*Twitter users are more educated and more likely to be democrats than the general public
LinkedIn 738 million
Age Groups
46-55
Gender: 49% female, 51% male
Pinterest 400+ million
Age Groups
30-49
Gender: 78% female, 22% male
RESOURCES MENTIONED DURING THE PODCAST
https://sproutsocial.com/insights/new-social-media-demographics/
https://qz.com/1707287/use-of-facebook-among-senior-americans-has-doubled-over-recent-years/
More about the Nielsen Study:
https://blog.twitter.com/en_gb/a/en-gb/2014/10-reasons-why-people-follow-brands-on-twitter.html
Meforming versus Informing: