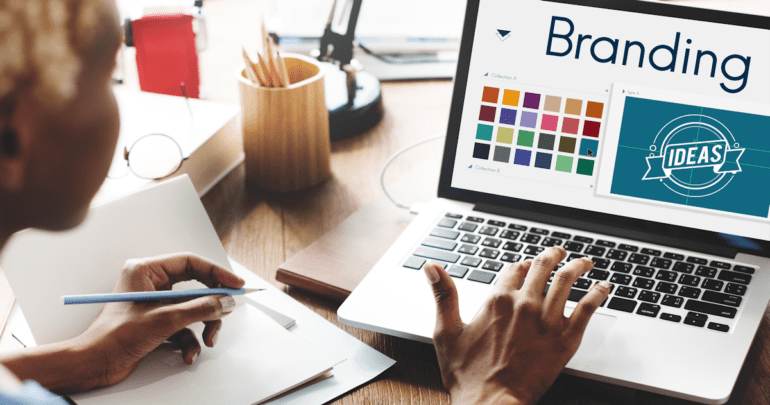 This question of what does branding mean is one people ask us all the time.
The answer is complex. Nuanced.
Much like your business itself.
Jeff Bezos says, "Your brand is what other people say about you when you're not in the room."
According to Entrepreneur.com, branding is "the marketing practice of creating a name, symbol or design that identifies and differentiates a product from other products."
HubSpot defines it this way: "A brand identity is made up of what your brand says, what your values are, how you communicate your product, and what you want people to feel when they interact it. Essentially, your brand identity is the personality of your business and a promise to your customers."
We think branding is so much more than a logo or color palette. Branding is your messaging. It is your voice. Your story. It's what you stand for and how you make people feel.
Branding is an intentional representation of who you are and how you serve your clients.
Even More Than What Does Branding Mean … What Does Branding Do?
Done right, branding sets you apart from your competition. It attracts more of your ideal customers to you. It helps instill trust and client loyalty.
Branding helps you connect with your audience and communicate your unique value proposition.
It defines you who are and makes you memorable.
Your Brand
Developing a company brand takes thought and intention. It's not always easy.
That's where we come in.
We can help you develop a brand strategy, brand style and voice guides. We can help you go through the storybranding process to clarify your message. And, yes, we can help with logo and web design.
If you let us, we can help you integrate your branding into your entire digital marketing strategy so that you get results.
Ready to start refining YOUR brand to take your marketing to the next level? Contact us today to get started.
More on Branding
to learn more about branding, check out these resources:
Common Branding Mistakes Businesses Make