Quantitative Brand Research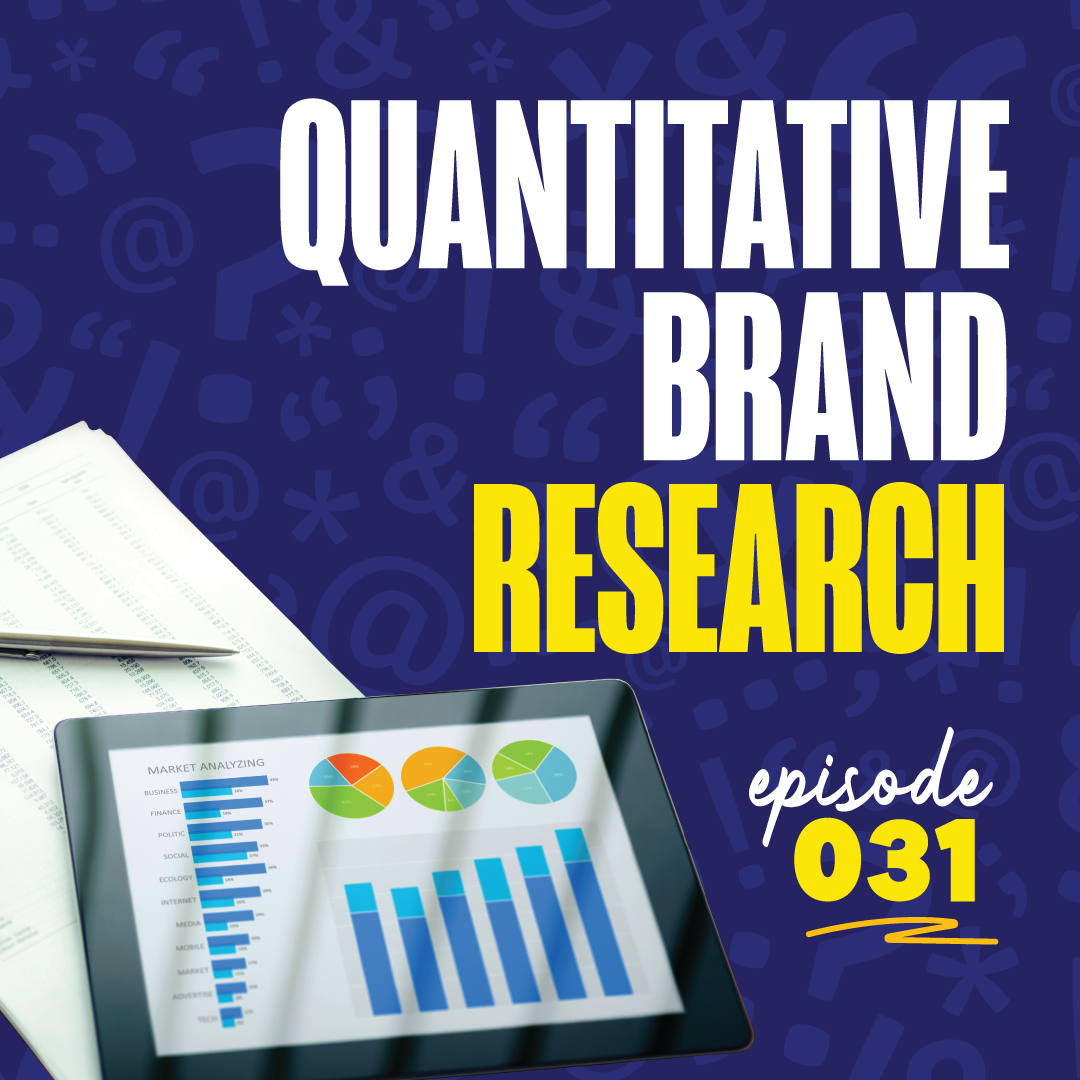 Show Notes: Episode 31 – May 16th, 2022
This week we discuss market and brand research with Jocelyn Grundy, the owner of Bloom Insights. Bloom Insights is a Market Research Agency in Fresno, California.
Jocelyn provides Quantitative Branding and Marketing Insights for Fortune 100 companies who routinely spend hundreds of thousands of dollars to do a single research project. Why? Because you never get a second chance to make a first impression.
DIY Research Solutions a smaller company can tap into.
Survey

Qualtrics

Question Pro
Key: Finding the right audience is the key
Pro Tip: You can purchase the panel from the survey provider
Or you can Tap into your own listeners
What's Quantitative versus Qualitative Market Research?
Qualitative: Think of a focus group. Qualitative is fewer people for a longer interview 15 minutes to all day shop along
To understand what their attitudes and motivations are
Quantitative is for a larger group (at least 100 people) for a shorter time who all get the same questions
If you know your audience, qualitative is the right answer.
It's hard to capture emotion in a Quantitative survey.
Find out what happened when she showed the data to a company that supported a certain decision but went in the opposite direction.
Brilliant Insight: When you make a proposal – use a low, medium, and high pricing model based on risk!
For more information, check out her website at https://www.bloominsights.net
ENJOY!