5 Proven Ways to Drive Traffic to Your Website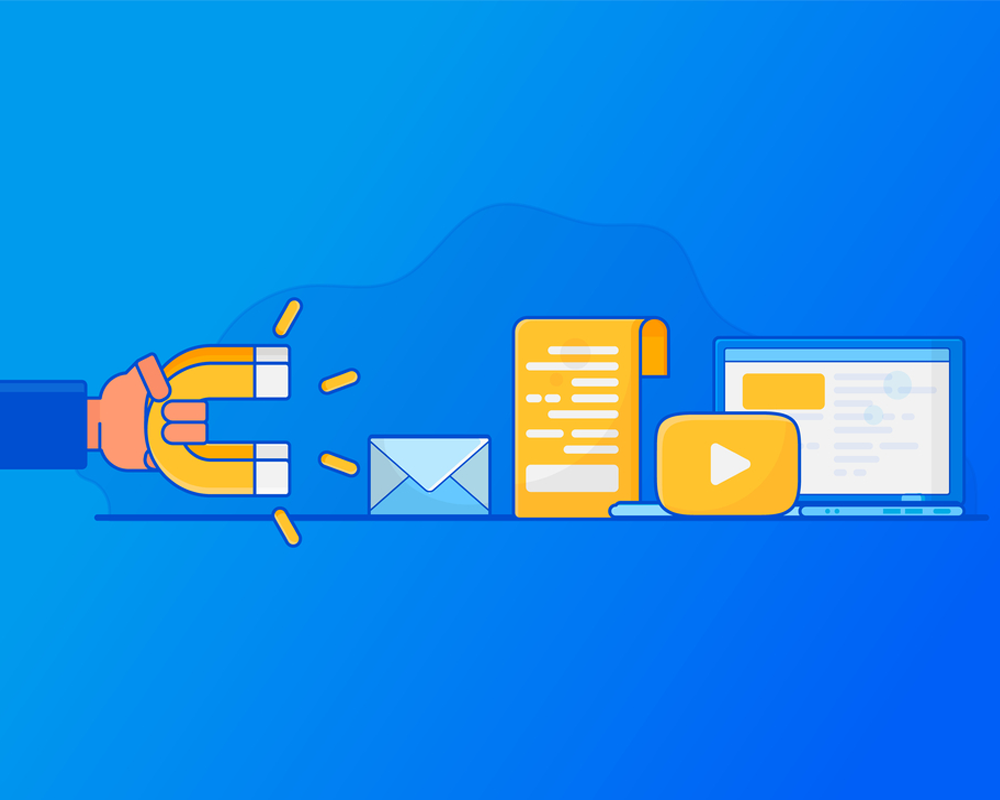 If people don't ever see it, it doesn't matter how beautiful, functional, or downright amazing your website is … and that's why it's important you know about these five proven ways to drive traffic to your website.
You've probably heard the philosophical question: If a tree falls in a forest and no one is around to hear it, does it make a sound?
Well, a website without traffic is like that tree falling all alone in the woods.
Of course, the website still exists. But it's not fulfilling its purpose. It's not helping your company reach your business goals.
It's not enough to simply publish a website. If you build it without a strategy to help people find it, they won't necessarily come. Fortunately, there are many proven ways to drive traffic to your website. Here are five of them …
1. SEO (Search Engine Optimization)
SEO is the practice of doing specific things on your website that tell Google and other search engines that your content is relevant to what someone is searching for … so that your site appears on the search engine results page for those searches.
These are things like having a keyword strategy for creating great content, publishing new content on an ongoing basis, paying attention to your site's Core Vitals, and more.
2. Digital Ads
Running paid ads through Google and/or social media platforms allows you to attract the attention of people who may not know about your company yet. You can also retarget those who may have briefly visited your site or who are already in your database.
With digital ads, you select the audience you're getting in front of as well as specify your budget, making this an easily scalable strategy that can grow with you.
3. Social Media
Posting "teaser" content on social media that directs people back to your website for more is another proven way to drive traffic to your site. You can publish this content directly to your business feed, in certain community groups, and through in direct messages.
You can also encourage other people to share your message — and your website link — to get even more people interested in visiting your site.
The key with using social media is to focus your efforts on the platforms where your target audience spends their time. And this isn't limited to just the most popular platforms like Facebook, Instagram, and Tiktok.
Consider platforms with lesser notoriety, such as Q&A websites like Quora. If your audience is there, perhaps you should be, too.
4. Email Marketing
If you have collected email addresses from people who have given you permission to send them marketing messages and promotional emails, then email is a highly effective way to get people to visit your website.
However, email marketing must be implemented using only a legitimate interest marketing list. Sending out spam emails will harm you more than help you, so don't do it!
And even when you have permission to send marketing emails, do so in a way that is respectful and adds value. If you abuse the privilege and trust they've given you, people will unsubscribe from your email list and are also unlikely to visit your website. And that totally defeats your purpose!
5. Links from Other Websites
Getting links that direct people to your website from other websites is a double win. In addition to driving traffic to your website, it also boosts your authority and credibility with those visitors. This means it's often a higher quality of traffic.
Specific ways to get links from other people's websites include writing guest blog posts, being a podcast guest, creating backlinks from social media posts — and social media post shares — etc.
Driving Traffic to Your Website Requires Intentional Effort
While these inbound marketing methods are all proven to drive traffic to your website, they don't happen automatically. You have to make them happen. It requires intentional effort.
But you don't have to figure it out or do it alone.
WorldLight Media is not only a web design and development firm, we are a full-service digital marketing agency with inbound marketing as one of our key specialties. We've helped A LOT of companies get traffic to their websites.
And we can help you, too.
We invite you to get in touch with our team to discuss what method(s) of driving traffic to your website makes the most sense for you and your business goals.