Genius Level Marketing Package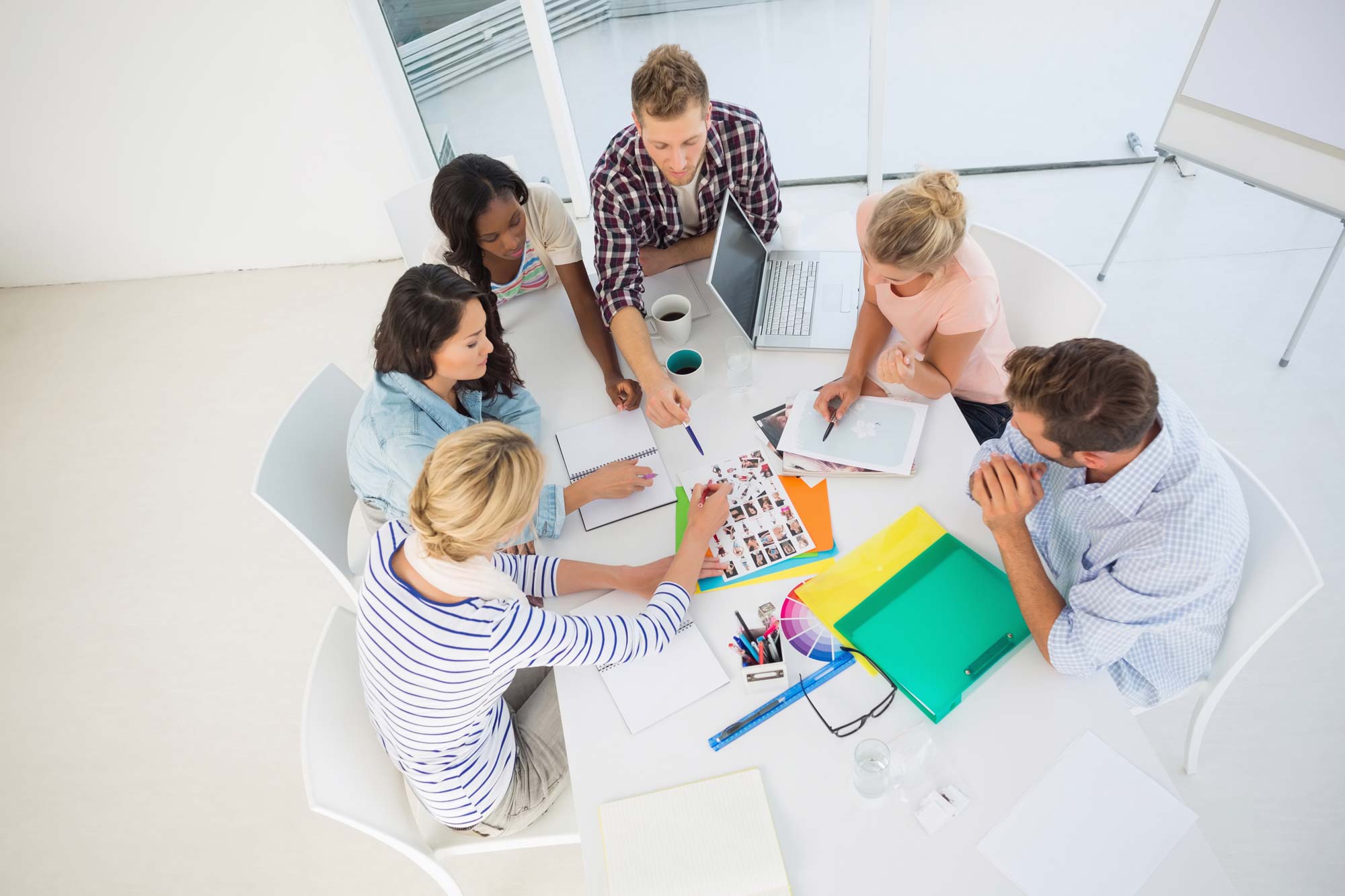 What is included in the Genius Level Marketing Package?
The absolute highest level one can achieve in marketing is the construction of a Genius Level Growth Engine™ and with this package, that is what we will build.
Here's what you get:
Everything in the Inbound Growth Funnel Package, plus all of the following:
Keep reading to learn more about what's included.
Growth Engine
The Genius Level Growth Engine™ is a sales funnel that scales automatically and nurtures the customers of your dreams. Your dream customers tend to buy every top-level product and service that you sell, rave about how amazing you are, and are an absolute delight to work with. They swear you've changed their very lives, and they have undoubtedly changed yours. This is the kind of relationship that epitomizes everything great about what a successful business could potentially be.
But there's more: The Growth Engine also engages your buyers with products at every stage and transforms them as they move through the buyer's journey.
Video Production
Nothing engages and inspires action as well as video. This package delivers you a new video every month. We will create a series of videos that speak directly to the target market. These videos would emphasize the unique values your company provides. Viewers will be drawn into the rich narrative that makes your company a world class brand. By creating an overview video, telling the story of your brand and showcasing the amazing products and services you have to offer. Sometimes, the best story comes from other people, your customers, telling the world about their experience and how you made them very happy by delivering on your promises. Also, shorter form videos would speak directly to specific product lines.
Video Podcast
An audio podcast is already included as part of the Inbound Growth Funnel Package. Why not film your episodes and make it into a video podcast? That's elevating it to the Genius Level. Video Podcasting is the fastest growing form of marketing we've ever seen. It is being heralded as "content marketing 2.0", and for good reason. This is the next level in the evolution of content marketing. Consider these benefits of Video Podcasting:
Building a strong connection becomes easier than ever
The know, like, trust factors of marketing are maximized
It is a major SEO booster on Google & YouTube
Engagement levels on video are through the roof
Great way to build relationships by interviewing guests on your show
Near-perfect brand positioning and storytelling opportunities
You can get so much mileage out of the content
Helps your sales team answer questions by linking to the episode that directly addresses specific problems you solve.
Evergreen content can be reused again and again
It's a lot of fun to do a podcast, which makes the hard work involved more palatable.
You: Bring your A Game on filming day.
Us: We'll supply the cameras, lighting, set, microphones, edit the video, publish the clips on social media and YouTube, and distribute the content across the podcastosphere.
Link to blog post
PODCAST INCLUDES:
Complete Podcast Service
Strategic Consultation

Podcast Concept, Title and Theme
Podcast Format, Structure and Guest List

Script Outlines
Up to 10 hours of Episodes recorded
Podcast Editing
Distribution on YouTube, Apple, Spotify, Google Podcasts, and More.
Automatic Scaling
At this point, we know your customers, we know what drives them, we know what they want, we know what makes them blissfully happy. We also know so much data that we can mine your CRM and determine - with near certainty if a prospect is ready to convert and which content piece sent to them at which time would essentially trigger the conversion. It's almost scary how much power this gives you. Good thing we only work with good companies who are helping to build the city.
Our Genius Level Marketing Funnel Content include the following:
Email Courses
Webinars
Customer Stories (video)
Email marketing sequences
reward programs
Workshops
Events
Knowledge bases
32 Blog Posts Per Month
We will write 32 new blog posts for you every month. We determine what to write about, we research the articles, we write the copy, we optimize each post for search engines, and we create the visual assets that enhance the richness and quality of each post. Blogging is a requirement for today's content marketing efforts.
Up to 8 Ad Campaigns
We now know, at this point, which ads bring in the most leads and highest conversions. So the more you spend on that ad, the more leads you get in your pipeline. We will manage up to 8 campaigns for you on Google Ads, Facebook and Instagram. We'll still run experiments on a small scale to find even more opportunities.
We'll create ads to promote your best performing offers, which will lead to more leads being generated.
VIDEO DISPLAY ADS
We will also run video ads which tap into a vast and lucrative market on YouTube and social media channels.
Up to 100 Social Media Posts per month
We now know the social channels where all your best customers like to hang out the most. We will execute a Genius Level Social Media publishing campaign where we link to the new blog posts we are creating and work to build a community of your biggest fans. We are posting several times per day on some channels with rich content including video and audio content. We will also monitor, listen to, and engage with any potential leads that come through and respond to questions that are asked.
Up to 8 Email Campaigns per month
Fact #1:
It's
5-25X
more expensive to acquire a
new
customer than to
keep
an existing one.
Fact #2:
Your current customers are
60-70%
likely to
buy again
from you. Whereas, your prospects are only
5-20%
likely to initially buy from you.
Fact #3:
Your
existing
customers are
50%
more likely to try new services/products compared to your prospects. (And they spend 31% more.)
Existing customers are more likely to try new products and spend more than new customers. Therefore, it makes sense to focus your marketing efforts on your existing customers. And the best way to do this is through email marketing. Once people respond to your content offer, we will begin a long relationship with them where we continue to deliver great content right into their inbox - content they've requested. Here we can segment your lists into different categories and nurture new leads.
Once they become a customer, we can place them into a new sequence where the focus is to increase customer retention rates by cross-selling and upselling. Email is one of the most effective ways to keep existing customers happy.
EMAIL COURSES
We will also create email courses as a new way to add value. Email courses are a specialized drip sequence that teaches new skills over a period of time. This is particularly important in lead nurturing and helping customers who are not yet the right-fit, but could be with a bit of help from - who better than - you!
For example, say you're not yet a $3 Million Dollar Company just yet, but you wish you were so bad so that then you could finally work with us and we could help you grow into a $10M company. Well, say we offered you a video course on how you can do some of these techniques that are particularly suited for smaller companies that will help you improve your sales and grow your business. Wouldn't that be nifty?! Boom! Click here!
Weekly Report
It makes no sense to invest in building a sophisticated digital marketing lead generation machine without knowing for sure that it is working. You need to know that your marketing activities are generating more revenue than they cost. We will send you a report each week showing your website traffic, marketing performance, and results. Here is a list of metrics we will track and report on each week:
Website traffic breakdown and % change vs previous
New vs. total leads/contacts
Conversion rates
Social media engagement
Lead intelligence
Email performance
Blog performance
Performance against identified KPIs
Weekly Meeting
Our Partners at this level of engagement own a particular day and time each week on our calendars. You might be my 9am Tuesday appointment in perpetuity. You'll be working directly with a Genius Level Marketing Strategist on a weekly basis. We'll meet with you in person (or via Zoom, if preferred) once every week to present your marketing results, strategize for the upcoming weeks, and receive valuable feedback and sales data from your team. Here is what the Weekly Review Meeting entails:
Dedicated Account Manager
All metrics as shared via monthly reports
Changes in organic search engine rankings
Effectiveness of individual offers/campaigns
Discussion of new marketing initiatives to increase lead generation
Review of revenue generated, trends, and ROI