Inbound Growth Funnel Package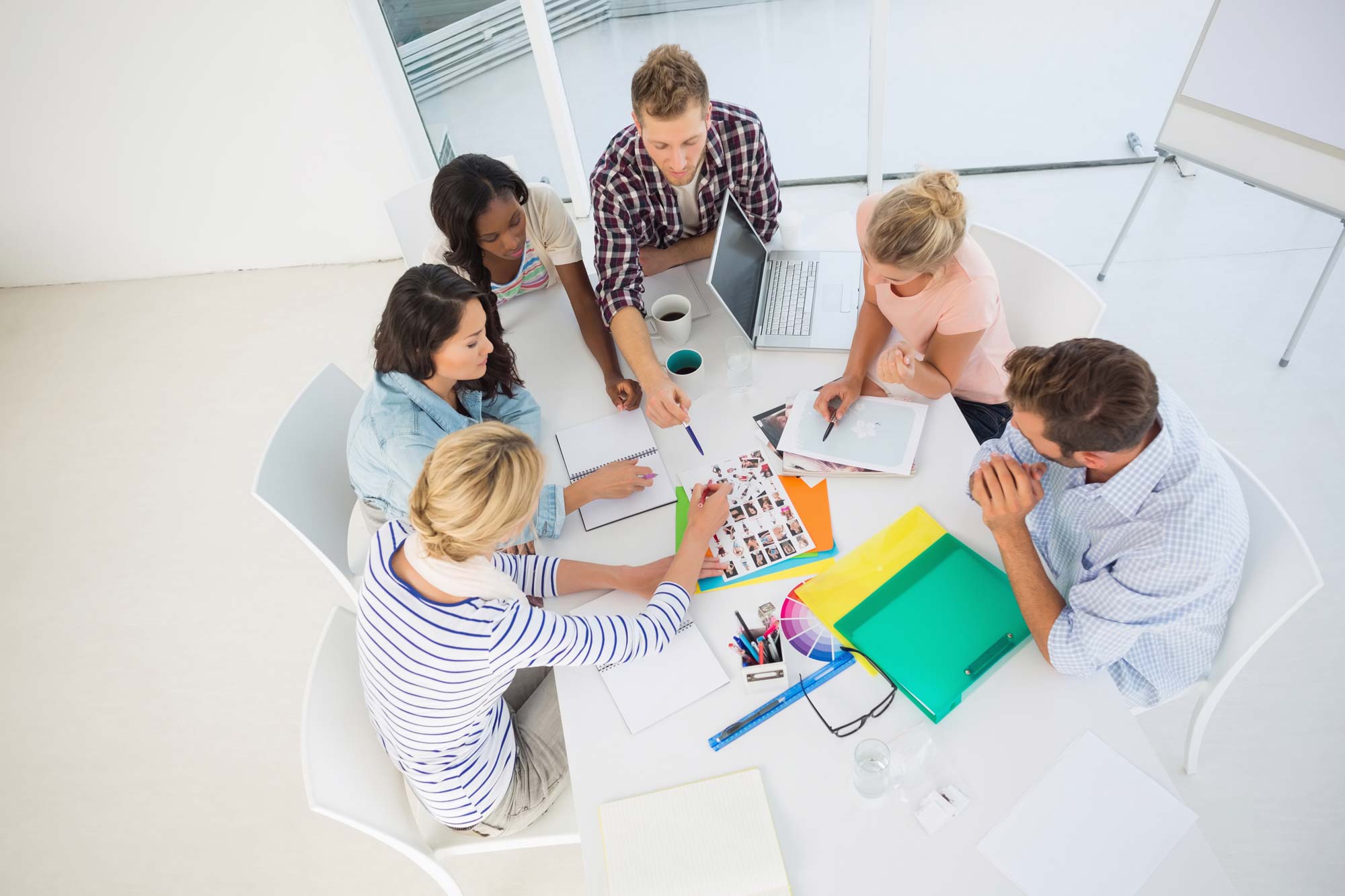 What is included in the Inbound Growth Funnel Package?
Inbound Marketing, a Sales Funnel, an Audio Podcast, and a sophisticated Digital Marketing Campaign? It's time to turn your business into a cash generating machine.
Here's what you get:
You can't effectively execute all of the components in this package without first completing the Growth Driven Design + SEO phase. So, we are including that entire package in this one. The Growth Strategy in the first package is the blueprint needed for the sales funnel. Your Growth Driven Design website is your prototype, tested, proven and now it is ready for the market. It's time to create a machine that converts website traffic into cash to fuel growth.
Everything in the Growth Driven Design + SEO Package, plus all of the following:
Keep reading to learn more about what's included.
Inbound Marketing Campaign
Not all marketing is the same and not all marketers are the same. Success in reaching your growth goals depends heavily on the quality of thinking that goes into your marketing plan. Inbound Marketing is a strategy that focuses on helping customers find a business instead of the business going out to find the customers. This is accomplished by "showing up" in all the places where a customer might be looking online such as on search engines, blogs, or social media.
Here are some of the outcomes companies can achieve with an inbound marketing campaign:
Lower marketing costs
Better overall company growth
Improved customer relationships
Stronger company brand
Unfair competitive advantage
Below are the key areas we will focus on while building your Inbound Marketing Strategy.
Sales Funnel
A sales funnel is simply the revenue engine for your business. An expertly crafted sales funnel consists of Landing Pages, Blog Posts, Email Marketing Campaigns, and a Lead Generation Strategy composed of Social, SEO, and Paid Ads.
CONTENT MARKETING
Without Content Marketing, a typical Sales Funnel is pretty boring. But, since we already created your Customer Journey Map, we know exactly how to engage your audience no matter which stage they happen to find themselves in. This allows us to convince them that you are the right solution who can solve their problems.
To build trust, we focus on providing content that adds value. We inform, inspire, educate, empower, and then we present an offer that helps them to solve their problem. We know your customers, so we create content so good and helpful that they might actually pay for it. But we give it to them for free. All we want is to establish a relationship. And whether that starts by them submitting their email address, making a phone call, or filling out a form, we want to make sure that their transactional gesture is matched with something they deem valuable. All of this serves our overall goal which is to build trust.
Here are the types of content we will create on an ongoing basis to engage your target market at the various stages of their buyer journey:
Blog Posts
Social Media Content
Videos
Podcasts
Ebooks, PDF Guides, Whitepapers
Case Studies
Competitive Comparisons
All of these are used to convert traffic into leads, and leads into customers. By design, your sales funnel filters out bad-fit customers who would be a thorn in your side, but builds trust with good-fit customers who make business fun because they are so great to work with.
BUYER INTERVIEWS
Market Research works a lot better if you research actual members of your market. We will conduct interviews with 5 of your best clients, with your permission, to determine which factors influenced their decision to buy from you instead of your competitors. We have an approach that gleans powerful insights into what trigger points exist in your clients' journeys, and understanding these gives us a tremendous advantage when it comes to crafting the most engaging content possible.
No other companies in Fresno go to the same extent that we do in making sure your content is truly great. But we're not a conventional company by any stretch of the imagination. We aren't in this for the money - no we want to change a city and that means building funnels that work so your company will grow.
SOCIAL MEDIA & SEO STRATEGIES AND BEST PRACTICES
Our Inbound Marketing Plan will also discover which social media platforms are essential and which keywords are essential to achieving your growth goals. Is Tik Tok the right social media platform for you? Probably not. But maybe!? Rather than trying to guess, we conduct an analysis to determine where your best clients are hanging out online, and what words they are Googling when they want to buy from a company exactly like yours.
ACTIVITY PLANS & EDITORIAL CALENDAR
Which marketing activities will need to be completed and in what order do we need to complete them? We'll map out the best possible plan so execution of this strategy will result in success. We will also take a look at important seasonal events. This will help us identify key dates, events, opportunities, and seasons which we will put on a calendar to help our team (and yours) plan accordingly.
Audio Podcast
People love working with people they already know. The problem is, it's getting harder and harder to make an introduction. Your email campaigns, direct mail, outbound phone calls are just not very effective. But what if you invited the CEO of your target account to be a guest on your podcast? Podcasting is a fun, creative and very effective way to help you be known and stand out in a crowded market. Our Podcast clients regularly have new customers coming up to them and saying - "I feel like I already know you." That, ladies and gentlemen, is pure marketing gold - something you don't want to miss out on.
POD CAST PACKAGE:
Lead Nurturing Email Campaigns
When a lead isn't ready yet to engage your company, why not help them them to grow so they can eventually become a good fit later on down the road?
Not all leads are ready to convert right now, but that doesn't mean you should ignore them. They hold considerable untapped value for your future growth, which can't be realized if they forget about you. Our Content Marketing Funnel helps you build a marketing list by crafting great content that adds value, for which users are happy to exchange their email addresses. Capturing these emails gives you a list of potential clients that are grateful for that transaction, and their connection with your brand resonates as long as you continue to nurture it and keep the relationship alive. We'll segment your list into groups organized around stages in their customer journey so they can be nurtured over time into great sources of leads and new customers. Then we'll curate and tailor content specific to each segment into email updates to follow up with them and keep you top of mind until they are ready to retain your services.
16 Blog Posts Per Month
We will write 16 new blog posts for you every month. We determine what to write about, we research the articles, we write the copy, we optimize each post for search engines, and we create the visual assets that enhance the richness and quality of each post. Blogging is a requirement for today's content marketing efforts.
Up to 4 Ad Campaigns
We now know, at this point, which ads bring in the most leads and highest conversions. So the more you spend on that ad, the more leads you get in your pipeline. We will manage up to 4 campaigns for you on Google Ads, Facebook and Instagram. We'll still run experiments on a small scale to find even more opportunities.
Up to 30 Social Media Posts per month
We now know the social channels where all your best customers like to hang out the most. We will execute an advanced level Social Media publishing campaign where we link to the new blog posts we are creating and work to build a community of your biggest fans. We will also monitor, listen to, and engage with any potential leads that come through and respond to questions that are asked.
Up to 30 Social Media posts will be published each month across several channels such as Facebook, Instagram, LinkedIn, Twitter, Google My Business, and Yelp .
We may find in our experimentation that emails or ads are more effective than Social Media posts, in which case we will decrease the amount of time we spend on this activity and focus instead on the activity that produces better results.
Up to 4 Email Campaigns per month
Fact #1: It's 5-25X more expensive to acquire a new customer than to keep an existing one.
Fact #2: Your current customers are 60-70% likely to buy again from you. Whereas, your prospects are only 5-20% likely to initially buy from you.
Fact #3: Your existing customers are 50% more likely to try new services/products compared to your prospects. (And they spend 31% more.)
Existing customers are more likely to try new products and spend more than new customers. Therefore, it makes sense to focus your marketing efforts on your existing customers. And the best way to do this is through email marketing. Once people respond to your content offer, we will begin a long relationship with them where we continue to deliver great content right into their inbox - content they've requested. Here we can segment your lists into different categories and nurture new leads.
Once they become a customer, we can place them into a new sequence where the focus is to increase customer retention rates by cross-selling and upselling. Email is one of the most effective ways to keep existing customers happy.
Weekly Report
It makes no sense to invest in building a sophisticated digital marketing lead generation machine without knowing for sure that it is working. You need to know that your marketing activities are generating more revenue than they cost. We will send you a report each week showing your website traffic, marketing performance, and results. Here is a list of metrics we will track and report on each week:
Website traffic breakdown and % change vs previous
New vs. total leads/contacts
Conversion rates
Social media engagement
Lead intelligence
Email performance
Blog performance
Performance against identified KPIs
Monthly Meeting
We'll meet with you in person (or via Zoom, if preferred) once every month to present your marketing results, strategize for the next month, and receive valuable feedback and sales data from your team. Here is what the Monthly Review Meeting entails:
All metrics as shared via monthly reports
Changes in organic search engine rankings
Effectiveness of individual offers/campaigns
Discussion of new marketing initiatives to increase lead generation
Review of revenue generated, trends, and ROI