Growth Driven Design + SEO Package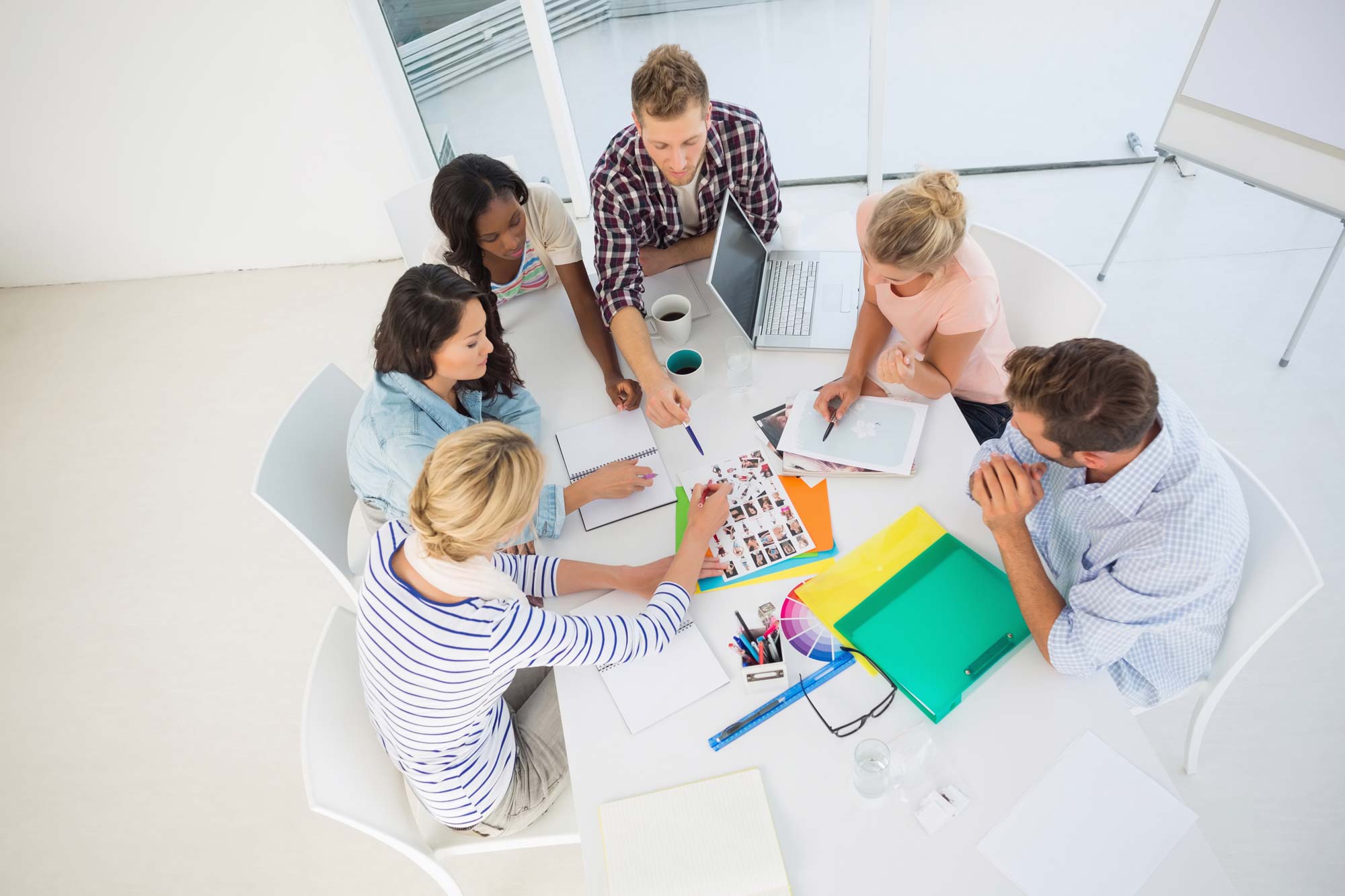 What is included in the Growth Driven Design + SEO Package?
This package includes everything you need to position your brand for growth, build a high performance website that consistently produces great results, drive plenty of traffic to it, and start converting that traffic into paying customers.
Here's what you get.
The Growth Driven Design + SEO Package is actually several packages in one, plus an ongoing digital marketing campaign. It includes:
Keep reading to learn more about what's included.
Growth Strategy
Every successful endeavor starts with a great strategy. The foundation of all our packages is the Growth Strategy. The growth strategy includes a marketing strategy, a brand strategy, a content strategy, and a lead generation strategy. Each facet is essential on it's own, but must work together in a coordinated effort in order to produce massive growth results. We start by taking a look at where you are now, compared to exactly where you want to go (your goals for growth, sales targets, customer acquisition numbers, etc.), then "solve for the gap". Our Growth Strategy is a roadmap to get you from Point A to Point B as quickly and inexpensively as possible.
When finished, your Growth Strategy will guide and shape every marketing, branding, design, lead generation, sales, brand positioning, and customer retention activity we perform on your behalf.
BENCHMARK ASSESSMENT
A measurement of your digital marketing data is captured early in our process. How many leads, sales, customers, emails, inquiries and or phone calls are you getting on a weekly basis? What are your conversion rates? How much traffic is coming to your website? All of these data points will tell us how well your marketing is currently performing and later will be essential to show you just how much you've grown.
MARKET & BRAND RESEARCH
An analysis of your market is our next priority. Who are your best fit customers? Who are your competitors? Why do you think people buy from you? Why do they really buy from you?
Branding
We are living in the Age of Engagement. If your audience is not engaged by your presence in the market, they simply ignore you. To be successful, and grow, you cannot allow your company to be ignored by the very people you wish to serve. This is where branding comes in. Your brand isn't what you say it is, your brand is what they say it is. You need to create relationships with your customers. Our branding process focuses on building real relationships, strong relationships that will last for years to come.
TARGET PERSONAS
You must know your market, like, really know them. Knowing the detailed demographics and psychographics of your target markets is essential when communicating with them in an engaging way. We will identify personas that represent your clients so we know how to talk to them, when to talk to them, and what they want you to say to them so that when you talk (through your content), they lean in and really listen to what you have to say.
Each persona we create includes a fictional name of a person to represent your best client for that market, their personal characteristics such as age, education, job title, as well as their buying patterns or processes, online habits, and challenges or pain points. Link to blog post
BUYER PROFILES
We will create your Ideal Customer Profile, which is a checklist of the most basic traits a customer must have to be successful with you. This foundational step helps shape your brand messaging efforts. Link to blog post
STORYBRAND
Human beings are wired for story. There is no clearer way to get your message across than in the context of a great story. Consistently telling your story builds relationships and minimizes confusion and maximizes connection. This is the core of what branding is really all about.
We will find out what your true story really is. We utilize a 7-step Storybranding process to make sure that every facet of your messaging includes a cohesive and engaging story loop. We help you clarify your message, and engage with your audience in a way that is both authentic to who you are, and also meaningful to them. Storybranding, combined with lead generation techniques will help create more business from your website. Storybranding will also help you engage existing customers more effectively, leading to higher customer retention and customer loyalty.
BRAND MESSAGING
Now that we know your true story and can clearly articulate it, let's create a brand messaging strategy to communicate your StoryBrand to the right people at the right time. We'll determine the personality style and voice that your brand needs to embody in your content. Consistent clarity is proven to be the best way to make sure your story is understood clearly and that it stands out even in a very noisy world. A brand messaging script will serve as the source for great copy for this and all of your future sales and marketing campaigns, ensuring that your messaging is unified, clear, and consistent.
CUSTOMER JOURNEY MAPPING
Buyers don't wake up and decide to buy on a whim. They go through a detailed process to become aware of, consider and evaluate, and ultimately decide to purchase a new product or service. A Customer Journey Map is the tool that describes the exact process your buyers go through when choosing to buy from you.
By understanding the buyer's journey, the pains and problems they experience along that journey, and the influencing factors that shape their thinking, we can create content that will better empathize with the buyer and position your product or service along a path where it will be happily discovered. Read our blog post about Customer Journey Mapping,
Growth-Driven Design
The traditional web design process is broken. Most websites cost too much, take too long to complete, and are almost always late and over-budget. But worst of all, most websites do not produce enough leads resulting in stagnated growth. Fortunately, there's a better way. Growth-Driven Design is a smarter approach to web design that eliminates all of the headaches and drives optimal results using data. The Growth-Driven Design Methodology combines Lean and Agile principles into a highly effective data-driven web design process.
The main benefits of Growth Driven Design vs. Traditional Website Development are:
Lower Cost than Traditional Web Design
Faster Results
A Smarter, Science-Based Approach
Launch quick and improve
Investment spread out over time
Launch on-time and on-budget
Optimization of Results is Built-In to the Process
Data-Driven Decisions
Month-over-month improvement
There are three stages in the Growth-Driven Design Methodology:
1. STRATEGY
Develop an empathetic understanding of your audience's world and how the website can solve problems along their journey. Set smart goals, understand user behavior, solve design problems, and connect with customers.
Phase Duration: 10-14 DAYS
2. THE LAUNCH PAD WEBSITE
Quickly build a website that looks and performs better than what you have today, but is not a final product. Rather, your Launch Pad is the foundation on which to build and optimize from. A Launchpad site focuses on prioritized improvements to launch sooner and get results faster.
Phase Duration: 60-90 DAYS
3. CONTINUOUS IMPROVEMENT
With a launch pad site live and collecting user data, you can start identifying the high-impact actions you can take to grow your business. As your business grows and evolves, data-driven optimizations result in a peak performance website.
Phase Duration: 14-DAY SPRINTS on an ongoing basis.
World Class User Experience (UX)
Some things are powerful, effective, but very hard to use. Things like an Apache Helicopter or a Boeing 747, for instance, are incredibly difficult to use and require extensive training. But other things, like an iPhone, are also powerful and effective, yet easy to use. This is where good design comes into play. Someone has to care about the experience. Our Growth Driven Design websites are powerful, but we care enough to make them intuitive, effortless to use and beautiful to look at.
MOBILE FIRST UX
Most of the people who view your website will likely do so on their mobile devices, so we will design for the mobile user first, tailoring the User Experience (UX) for ease and joy on any device, any browser, any platform.
STUNNING VISUAL DESIGN
Your website will be completely designed, rebuilt, and upgraded in every way imaginable. We will configure the new design to be not only aesthetically pleasing, clean, and beautiful but also optimized for high conversion rates and superior performance.
BUILT FOR SPEED AND PERFORMANCE
Using the latest advancements in code, your new website will be a powerful, high-precision asset built for speed and performance. This not only makes your users happy, but it makes search engines happy as well. The latest updates to Google's algorithm checks page loading speed and other performance factors which impact your SEO ranking.
CONTENT MANAGEMENT SYSTEM
A database-driven marketing powerhouse such as your new website wouldn't be complete without the ability to login to the back-end to make updates and add new content.
Conversion Rate Optimization (CRO)
Part of the Continuous Improvement stage of Growth Driven Design is a constant focus on improving your conversion rates. This is a key component of any successful growth strategy, and it really is the secret sauce when it comes to producing consistent growth.
DATA TRACKING & ANALYTICS
Integrated tracking of data metrics will need to be added so you can track and monitor the success of your digital marketing funnels and campaigns. We will integrate new data tracking features into the code of your website, then sync them up to Google Analytics, allowing fine-tune control of Conversion Rate Optimization procedures. UTM Codes that track marketing campaign efforts, Google search terms, etc. can be integrated and tracked using a sophisticated CRM.
A/B EXPERIMENTATION
Additionally, we will build new A/B split-testing features into the website allowing you to test and experiment with different copy, images, calls to action, and offers. This gives you the power to scientifically prove what works best for lead generation. Every website you've built before relied on trying to guess what works instead of relying on data to drive your decisions. You don't have time to pour over the results, but we do, we're good at it, and honestly, we really love doing it.
CRM INTEGRATION
Integrating your website and marketing efforts with your customer database is also a priority. We can tie user data into your HubSpot CRM, giving you valuable insights into specific user behavior, customer buying patterns, and conversion triggers. Link to blog post
Search Engine Optimization (SEO)
Research shows that the top 3 spots on Google get exponentially more website visits than any of the results below it. You will need to appear in the top 3 to achieve your 3x growth goal on your way to $10M. SEO requires content, security, and a high-performance, mobile-friendly website. It also requires an ongoing effort to keep your competitors from outranking you.
KEYWORD ANALYSIS
We will continually analyze your user behavior to track which keywords they are using, and specifically, which keywords are leading to the best leads. Month after month, we will use this data to inform our SEO content decisions, resulting in a website that grows more and more useful and impactful as a marketing tool as time goes on.
PILLAR PAGE & CONTENT
We start with content - lots and lots of content. Our signature product for delivering our clients' top ranking is called a Pillar Page and Topic Cluster Strategy. It is a massive collection of strategically written content, videos, and infographics designed to get you ranked #1 on Google.
ON PAGE FACTORS
In addition to the speed and performance optimizations we mentioned above, we also employ several on-page coding and content structuring techniques to make Google's bots fall in love with your site. Core Vitals is an initiative by Google to ensure they send their search traffic to websites with great user experiences. By monitoring and optimizing the following factors, we can achieve - and keep- your high ranking status:
Page Loading Speed
Image Optimization
Script Minification
Backlink Monitoring and Management
Keyword Trend Monitoring
LOCAL SEO
Local SEO techniques will also be utilized to help you show up for local users on maps and other searches.
WEBSITE SECURITY & ENCRYPTION
Google's algorithm will remove unsafe results so users can't visit compromised websites, so security is imperative for SEO success. We will make sure your site meets the security standards by installing an SSL Certificate and managing it to keep it renewed on an ongoing basis. This makes your website address start with HTTPS, without which your users will receive a browser warning that your site is potentially dangerous.
8 Blog Posts Per Month
We will write 8 new blog posts for you every month. We determine what to write about, we research the articles, we write the copy, we optimize each post for search engines, and we create the visual assets that enhance the richness and quality of each post. Blogging is a requirement for today's content marketing efforts.
Up to 2 Ad Campaigns
Your website will need a steady stream of targeted traffic in order to produce leads and fuel growth. Google Ads are a great way to accomplish this. We will create up to 2 campaigns targeting high-value keywords and manage them on an ongoing basis.
Our approach is to start small and run experiments to find out which ads convert. Once we know what works, we then increase your advertising budget to produce as many leads as you can handle.
Up to 15 Social Media Posts per month
We will execute an entry-level Social Media publishing campaign where we link to the new blog posts we are creating. We will also monitor, listen to, and engage with any potential leads that come through and respond to questions that are asked.
People are increasingly likely to initiate a conversation with a brand's social media page in order to ask questions or gauge their fit as a potential business connection. It is irresponsible to leave this stone unturned, as it presents a low-cost, easy way to gain access to a few new customers. If needed, we will help you setup and configure all of your social media channels with professional branding and featuring your new logo on the profile pic and cover pic. We will also integrate all of your social media channels into your new website.
Up to 15 Social Media posts will be published each month across several channels such as Facebook, Instagram, LinkedIn, Twitter, Google My Business, and Yelp.
We may find in our experimentation that emails or ads are more effective than Social Media posts, in which case we will decrease the amount of time we spend on this activity and focus instead on the activity that produces better results.
Email Starter Campaign
EMAIL CAPTURE
Start building your email marketing list by capturing emails of people who sign up to receive announcements about your content. Our goal is to make your content so valuable that people in your target market will willingly give you their email addresses for the chance to receive updates. In the future, this list can be used to nurture more leads.
APPOINTMENT AUTOMATION
Stop wasting your time booking your own appointments. We will equip executives and project managers with a configurable appointment link powered by HubSpot that can be sent to anyone allowing them to book an appointment automatically at a time that works best for them. Best of all, it syncs with your own calendar so they can only choose time slots that are not already booked.
MINI EMAIL CAMPAIGN SEQUENCE
We'll create a mini email campaign to help nurture repeat business and 5-Star Reviews on Google, Facebook, and other key review websites. This enhances social proof and improves SEO performance as well. The sequence will be triggered by a successful completion event, and send emails to the client thanking them for their business and asking for feedback. Responses from clients will be tracked and measured, and the sequence will automatically segment your list based on their level of satisfaction. Happy clients will be encouraged to leave glowing reviews. Unhappy clients will be directed to speak directly to the President (or designated authority of your choosing) to resolve any issues so you'll have the opportunity to save the relationship. The happy clients will then be added to your email nurture list for future campaigns.
Monthly Report
It makes no sense to invest in building a sophisticated digital marketing lead generation machine without knowing for sure that it is working. You need to know that your marketing activities are generating more revenue than they cost. We will send you a report each month showing your website traffic, marketing performance, and results. Here is a list of metrics we will track and report on each month:
Website traffic breakdown and % change vs previous
New vs. total leads/contacts
Conversion rates
Social media engagement
Lead intelligence
Email performance
Blog performance
Performance against identified KPIs
Quarterly Meeting
We'll meet with you in person (or via Zoom, if preferred) once every quarter to present your marketing results, strategize for the next quarter, and receive valuable feedback and sales data from your team. Here is what the Quarterly Review Meeting entails:
All metrics as shared via monthly reports
Changes in organic search engine rankings
Effectiveness of individual offers/campaigns
Discussion of new marketing initiatives to increase lead generation
Review of revenue generated, trends, and ROI