What is HubSpot?

Simply put, HubSpot is a company that provides CRM (customer relationship management) software and technology that helps businesses grow.

That sounds simple, but HubSpot delivers a solution that has a powerful impact on its customers. With HubSpot, businesses can focus on providing a customer experience that is a true competitive advantage … one that drives sustainable business growth.

HubSpot, the CRM platform, consists of software that provides five different business functions. The five hubs within the full platform are:

Marketing Hub — software that specifically supports inbound marketing campaigns and has marketing tools to grow traffic, generate and convert leads, and show a return on investment

Sales Hub — software that supports your sales team with increased productivity, shortened sales cycles, and tools to make your sales process more human (including Salesforce integration)

Service Hub — software that supports your customer service efforts to connect with and support your customers so that they turn around and promote your business on your behalf

CMS (Content Management System) Hub — software to manage your online, digital content in a way that's both flexible and powerful for you as well as personalized and secure for your customers and website visitors

Operations Hub — software that gives you the ability to efficiently manage customer data, contact records, and automate your business processes

HubSpot packs a lot of power into the platform. So much so that, more often than not, even the smartest business people need help harnessing all that power.

And that's where HubSpot Solutions Partners like WorldLight Media come in.

We can give you honest advice to help you decide if HubSpot is right for you, and if it is, help you choose a package that fits your specific needs. We can then help with the onboarding, set-up, and implementation of the software … including training your team on how to use it.

Is HubSpot Worth It?

Find out for yourself whether HubSpot is the right fit for your business with our new HubSpot ROI Calculator.

What features are offered in HubSpot Sales Hub?

Includes a fully featured sales CRM, sales engagement tools, sales dashboards, quote and CPQ functionality, reporting and analytics, and more — plus the ability to seamlessly integrate with more than 1,000 tools in HubSpot's App Marketplace.

What are the features in HubSpot Marketing Hub?

Attract visitors through blogging, social media, email campaigns, ads, and more. Convert visitors into customers with landing pages, email, marketing automation, ABM, and more. Track ROI with revenue attribution reporting. All powered by the customer data in your CRM to enable personalization at scale.

What are the features in HubSpot CMS?

Includes hosting; flexible themes; dynamic content; no-code, drag-and-drop page editing; templates; memberships; and more — all powered by a CRM platform that allows you to build seamless digital experiences for your customers.

What are the features in the HubSpot Service Hub?

Handle customer support tickets in the HubSpot Service Hub. You'll get notifications when customers submit support requests from your website, and you can follow-up with them right from within the Service Hub.

What are the features in HubSpot Operations Hub?

Includes programmable automation, data sync, data curation, and data quality tools — all powered by HubSpot's CRM platform. Your business will have one unified view of every customer interaction, and be empowered to deliver friction-free customer experiences.

Why should I go through a HubSpot partner?

Since HubSpot Certified Solutions partners like us are fully trained in HubSpot Implementation, the HubSpot onboarding process and pricing associated with it can be waived and your Solutions Partner will set up the software and your HubSpot account for you. Note: there is still a cost to implement the software, but they are included in any consulting costs that you pay to us.

While we're HubSpot software implementation experts, our ultimate goal is to help your business succeed by reaching milestones and solving bottleneck issues with your marketing, sales, and customer service systems. We provide customized and personal service based on your unique needs, challenges, and goals for growth. While we use HubSpot as a tool to help you reach your goal, when you work with us, you also get our coaching and training to improve your overall strategies, approach, and operating procedures.

WorldLight Media wants to be your long-term partner for success in Inbound Marketing, lead generation, and ultimately business growth!

Why should I use HubSpot integrations?

It's likely you are spending a lot of time clicking through tabs, searching for the right window, or going between two applications to get things done. When your daily applications are integrated with HubSpot, it takes away the messiness of switching between apps. Your integrations can be accessed right from within HubSpot's CMS, and your workflow will be streamlined.

Integrating into HubSpot also keeps all your business's data in one place. Integrations allow you to access information about your contacts, deals, calendars, service tickets, form submissions, and more for every application you use all within HubSpot.

What are some common HubSpot integrations?

Most companies commonly integrate Hubspot with their social media, contact lists, ads, project management software, and accounting software.

Some other common apps are Google Analytics, Salesforce, GoToWebinar, Gmail, Slack, MailChimp, EventBrite, Microsoft Office, WordPress, Zapier, Zoom, PandaDoc, Databox, and Wistia.

However, there are over 1,000 applications on the HubSpot App Marketplace you can currently integrate, and we can create custom integrations if your software isn't already supported.

What if HubSpot doesn't already integrate with the software I use?

HubSpot allows us to create integrations for any applications or software you use. As long as your software has an API or webhooks for data sharing, it's likely we can create a custom integration for you.

Can I import contacts from another service into HubSpot?

You can import contacts from any other service into a HubSpot contact. HubSpot will also turn any new contacts into HubSpot contacts. New leads will automatically get added to your contact list and can even be automatically sorted into a list without the need for data entry on your part.

Our Clients Say
WorldLight Media has designed and developed dozens of websites through the years. See what our clients say about us.

WorldLight Media is an excellent, collaborative web marketing team. They helped us focus our marketing goals and gave us the perspective we needed to ensure our precious marketing dollars were well spent. You'll be in good hands with Jenni, Nathan and Kate at Worldlight Media!
Ashley Emerzian
Emerzian Shankar Legal, Inc

First of all, WorldLight made me feel as if I were their only client. They were attentive, patient, professional and strategic to the end of the project. Because of this, we have asked them to further support us. The quality of work they delivered was exceptional - if there was an error, they attended to it immediately and fixed it without delay. This is actually one of the best agencies I've worked with in my career. I appreciated their recommendations and treating me as if we were part of the team -- this was in no way the typical client/agency agency. This was so much more. Jenni and Nathan are true professionals. Great client experience! Thank you!
Sherri Hughes, Chief Marketing Officer
Whitcomb Selinsky, PC

Hands down WorldLight Media is the best marketing company we've ever worked with. They have done an excellent job designing our website, logo, brochures, and business cards. As a small company, we get asked all the time if we are part of a franchise or a huge company due to the quality of their work. We recommend them regularly.
Andrew Walter, Owner
Sound Finish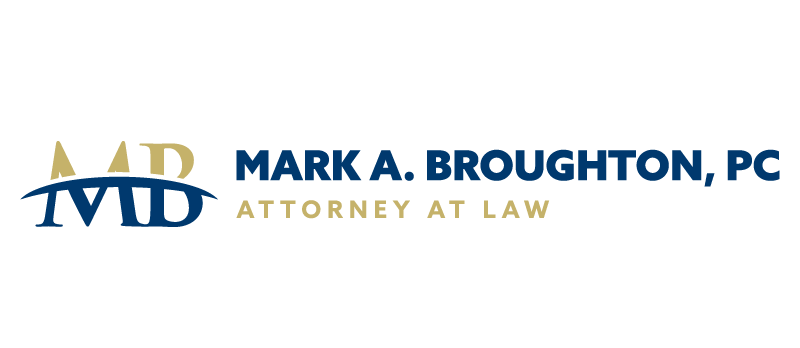 You guys are great and have taken care of my website and media for several years now. Very happy with the service you provide!
Mark Broughton, PC
Fresno Criminal Lawyer For over a decade I've trusted WorldLight Media to create dozens of web design and graphic design projects for our business. They have consistently produced outstanding marketing materials that attract customers. I can count on them to meet deadlines and they are a pleasure to do business with. I highly recommend their services.
Corey Smith, Owner
Classic Insulation & Pest Control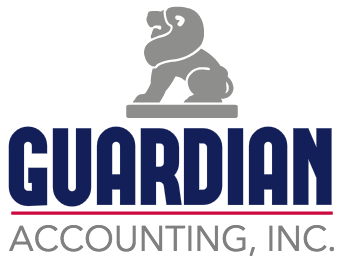 WorldLight Media has been an excellent team to work with. We are currently working to revamp our website and they have been spot on in bringing our vision to life. Professional, knowledgeable and fun!
Krista Beavers
Guardian Accounting, Inc