The Fire & Ice Gala Presented by Founders Club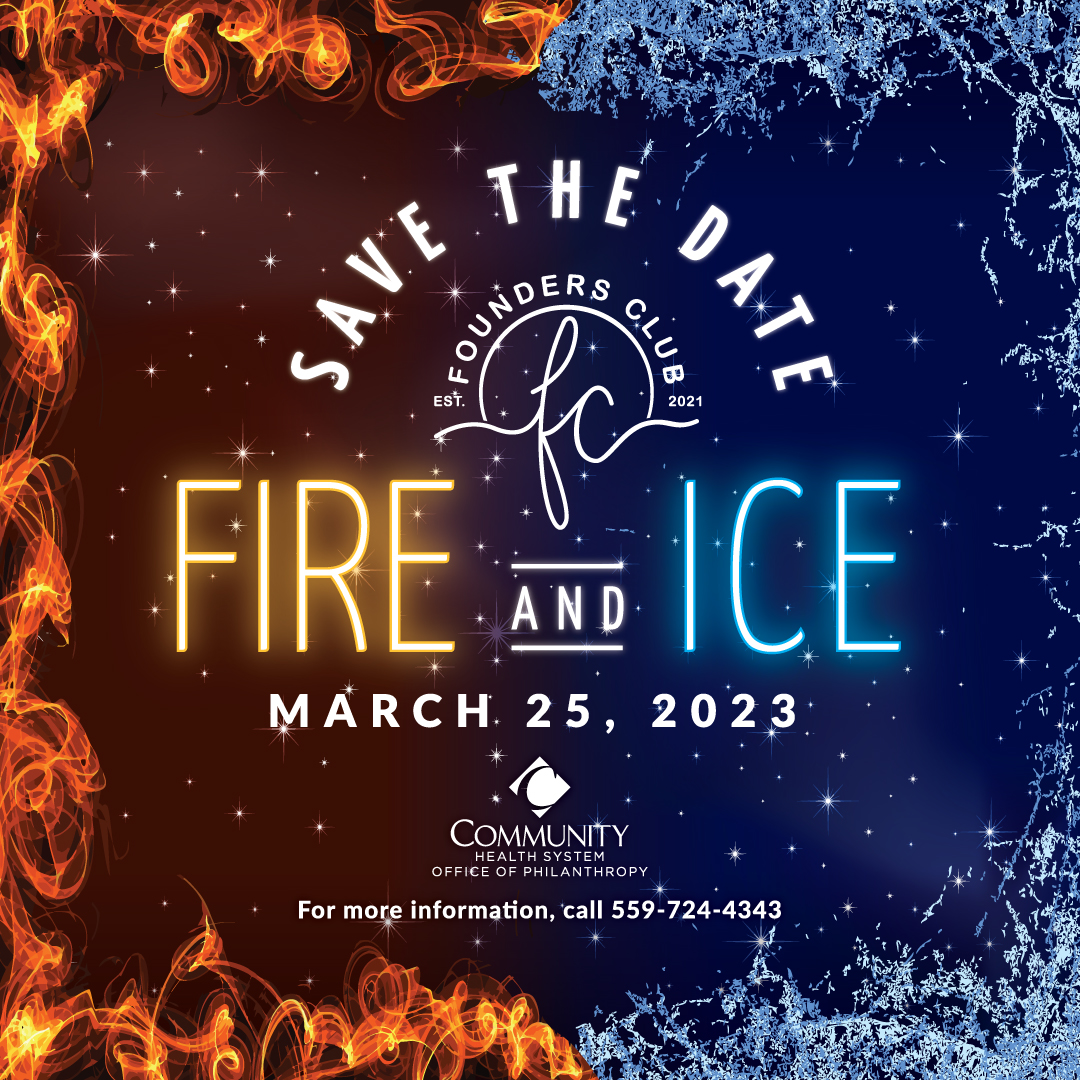 This year on March 23rd, 2022, The Founders Club will be hosting the Fire and Ice Gala. An event for benefitting the Community Medical Office of Philanthropy.
Founder's Club
Founders Club exists to elevate the well-being of the community through philanthropy. Members generously give their resources, time and talents to support Community Health System and its mission to provide the highest level of care to all its patients, regardless of their ability to pay.

Through philanthropy, Founders Club aims to make a difference in the lives of Community's patients, their families and the healthcare heroes who care for them.
Our club is proud to have already raised $250,000 towards building the facility for the Bob Smittcamp Neuroscience Institute.
Bob Smittcamp Neuroscience Institute
The Founders Club is currently fundraising for the Bob Smittcamp Neuroscience Institute which is dedicated to getting patients the brain and spine treatments they need, right here in the Valley.
"The campus of Community Regional Medical Center is home to one the most sophisticated and comprehensive neuroscience centers in the state – the Bob Smittcamp Family Neuroscience Institute. Working in partnership with the UCSF Fresno Medical Education Program and doctors, we offer continuous neurological and neurosurgical coverage to meet the needs of our patients 24 hours a day, seven days a week.

With dedicated surgical suites and using the most advanced technologies available for the brain and spine, our highly trained neurosurgeons are able to perform the most delicate procedures. Our 20-bed Neuroscience Critical Care Unit and 52-bed Neuroscience Unit at Community Regional provide dedicated space with physicians, nurses and staff who are specially trained to care for your unique needs.

Our programs offer leading-edge technology and a team of skilled neurosurgeons, nurses and clinical staff who provide neurological care that's truly unrivaled in the Central Valley. Having this care available locally means you have access to specialists who are close to home and part of the community." (Community Medical Centers)
WorldLight Media's Efforts
WorldLight media has joined in on the efforts, and we have provided in-kind donations of design services for all the marketing materials. Jenni Solla currently serves on the board as Communications Chair, and she has committed to raising $10,000 over the next two years for the cause.
You can join WorldLight Media and Jenni by clicking the button below to donate!
Donate Here