Content Creator - Part-Time Job Opening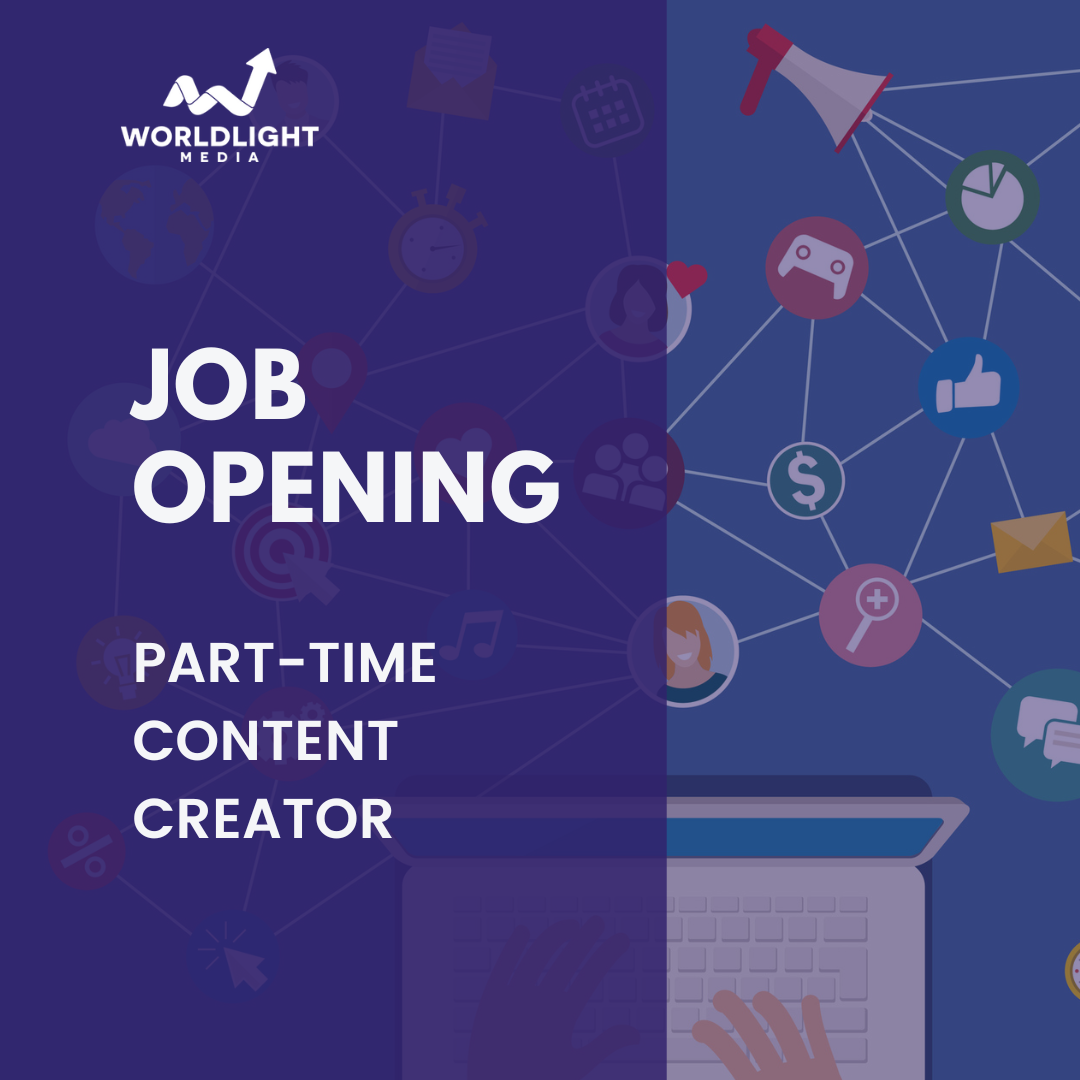 WorldLight Media is seeking a content creator to help execute social media campaigns, email marketing campaigns, blog posts, and website copy for a wide variety of clients. Ideal candidate for this position is a creative, forward-thinking self starter with attention to detail and drive to produce consistent and quality work. This position is part-time to start.
Content Creator - Job Description
Responsibilities Include:
Working directly with supervisor and WLM Team to create content relevant to marketing campaigns.
Creating and scheduling social media content, both for a broad range of clients (B2B, B2C, Attorneys, etc)
Creating and scheduling social media content for WorldLight Media
Writing and scheduling email content
Writing website content such as blog posts, articles, FAQs, lead magnets, and website copy
Creating and editing short-form videos for social media
Creating Graphics in Canva or Adobe Creative Suite
Curating stock photos that align with content
Editing and proofreading content before publication
Conduct SEO Keyword research and use SEO Guidelines to Optimize Content
Minimum Requirements:
Alignment with WorldLight Media's Core Values
Proven work experience creating content
Strong portfolio/ work examples
A keen eye for detail
Strong writing skills
Understands concept of brand voice, buyer personas, and customer journeys
Highly organized with excellent time management skills and a task completing mindset
The ability to adapt and create proactive change
A strong desire to always be learning
Strong problem-solving skills


Preferred Skills:
BSc in Journalism, Marketing, English, or another relevant field
High EQ (emotional intelligence)
Positive, upbeat attitude
Excellent speed around computers Bonus
Experience using HubSpot
Basic Knowledge of SEO
Basic Knowledge of HTML for making on-page changes
Broad understanding of marketing
While our preference would be to hire a local candidate, we will consider remote candidates based on their knowledge, experience, and portfolio.