Which CMS is Better for SEO?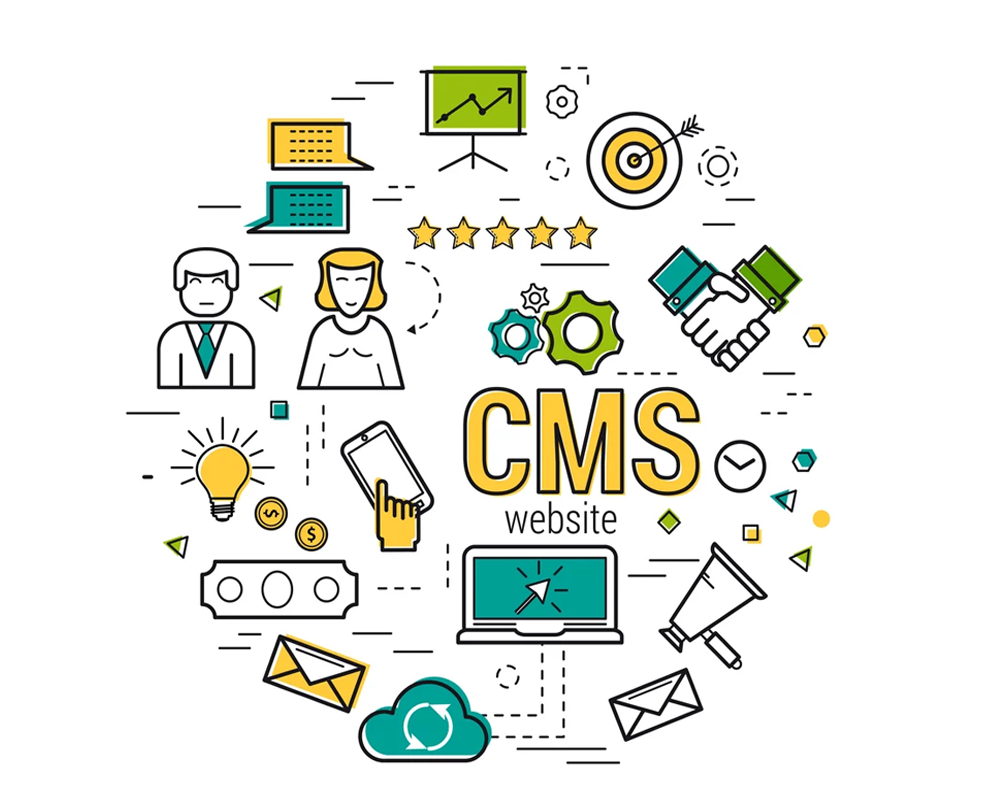 Each website Content Management System platform handles Search Engine Optimization a little differently, so which CMS is better for SEO?
There are many CMS options to choose from that allow you to build and manage a website without having to know how to code. But in this article, we're going to compare just the top two, in our opinion, when it comes to SEO: HubSpot and WordPress.
First, you should understand that optimizing a website to rank better on search engines involves both on-page SEO and technical SEO. While different, both aspects of SEO are important.
On-page SEO includes things like keywords, meta descriptions, links, and images — things you can see.
Technical SEO, on the other hand, includes site structure, XML sitemaps, load time, and mobile responsiveness — things you don't see but search engines do.
How each CMS handles these elements of SEO determines its "SEO-friendliness," so let's take a look at our top two …
HubSpot CMS Hub
HubSpot's CMS Hub includes built-in features that make SEO quick and easy. These features include:
Auto-generated XML sitemaps

Mobile responsive themes

Automatic image compression and optimization, page caching, and more to make your website load fast

SEO Recommendations tool to help you optimize content with SEO best practices in mind

Blogging tools

Analytics
HubSpot support is available if and when you need it through HubSpot's extensive online knowledge base and by chat and email, as well as by phone for higher-level subscriptions. This support makes CMS Hub suitable for beginners as well as more advanced users.
WordPress
WordPress also has quite a few SEO-friendly features, including control over on-page SEO items, easy blogging, as well as site structure that's conducive to SEO. And WordPress offers an even larger selection of mobile responsive themes than CMS Hub does.
While WordPress can be SEO Friendly, choosing the right WordPress theme is important to ensure success. Websites like themeforest.com sell a variety of WordPress Themes from developers all over the world. Before choosing one, do your research by checking reviews. Look to see how frequently the developer makes updates and when the last update was made. Run a speed test on the demo theme before purchasing and make sure that it performs well on both desktop and mobile.
Dealing with XML sitemaps, analytics, load speed, and SEO best practices requires additional plugins. These plugins allow a high degree of customization within the WordPress platform, but they do need to be installed and kept updated since they're not built in. Some are available for free, while others must be purchased.
Since WordPress support is available just through its own online knowledge base, WordPress is best suited for people who have some experience with websites.
So, which CMS is better for SEO?
Like with so many things in digital marketing, in business, and in life … it depends. Determining which CMS is better for SEO as it relates to YOUR website and YOUR business requires more than a simple and brief comparison of the features included with each CMS.
The truth is that BOTH HubSpot and WordPress are excellent choices when it comes to SEO and Web Design. What makes one better than the other is based on your own — or your team's — abilities, resources, and budget.
If you're having a hard time figuring out which platform is the better choice for you, we invite you to get in touch with our team to have a conversation about it.
Simply click here and use our online form to request a meeting. We look forward to helping you.