What is HubSpot Service Hub?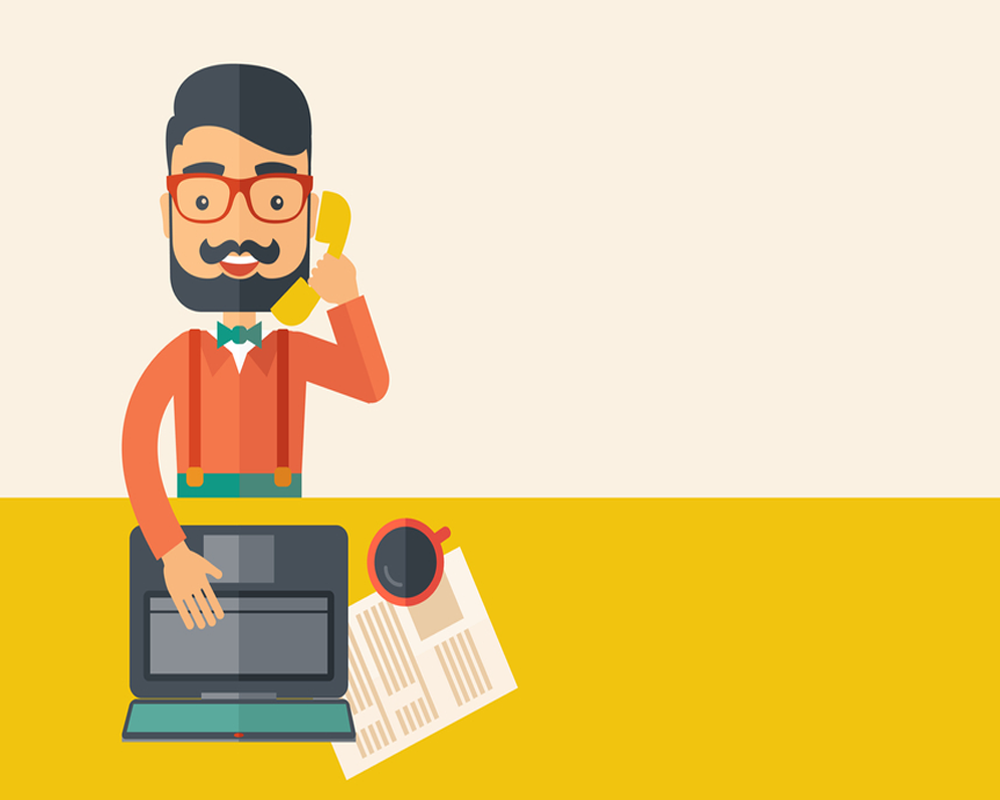 Knowing that the quality of your customer service can directly impact your company's success, you've likely looked into various solutions to help you deliver an exceptional customer experience and now you're wondering, what is HubSpot Service Hub?
And — perhaps more importantly — how can it make delivering great customer service more efficient and cost-effective?
HubSpot's Service Hub is the customer service element of HubSpot's powerful CRM (Customer Relationship Management) platform. It is customer service software that helps you "deepen customer relationships, connect to the front office, and drive team efficiency."
Service Hub gives you the tools you need to manage your customer service, put your customers first, and deliver an exceptional customer experience.
Customer Service Tools
You have access to the following customer service tools included in HubSpot's Service Hub:
Centralized conversational tools (including live chat and chatbots, email, Facebook Messenger, form submissions, etc.)
Shared inbox
Help Desk dashboard and automation
Knowledge Base functionality
Customer feedback surveys — including industry standard surveys like CSAT (Customer Satisfaction), CES (Customer Effort Score), and NPS (Net Promoter Score) as well as the ability to create your own custom surveys
Reporting and analytics to track and measure your service team's performance
Customer portal
Customer service playbooks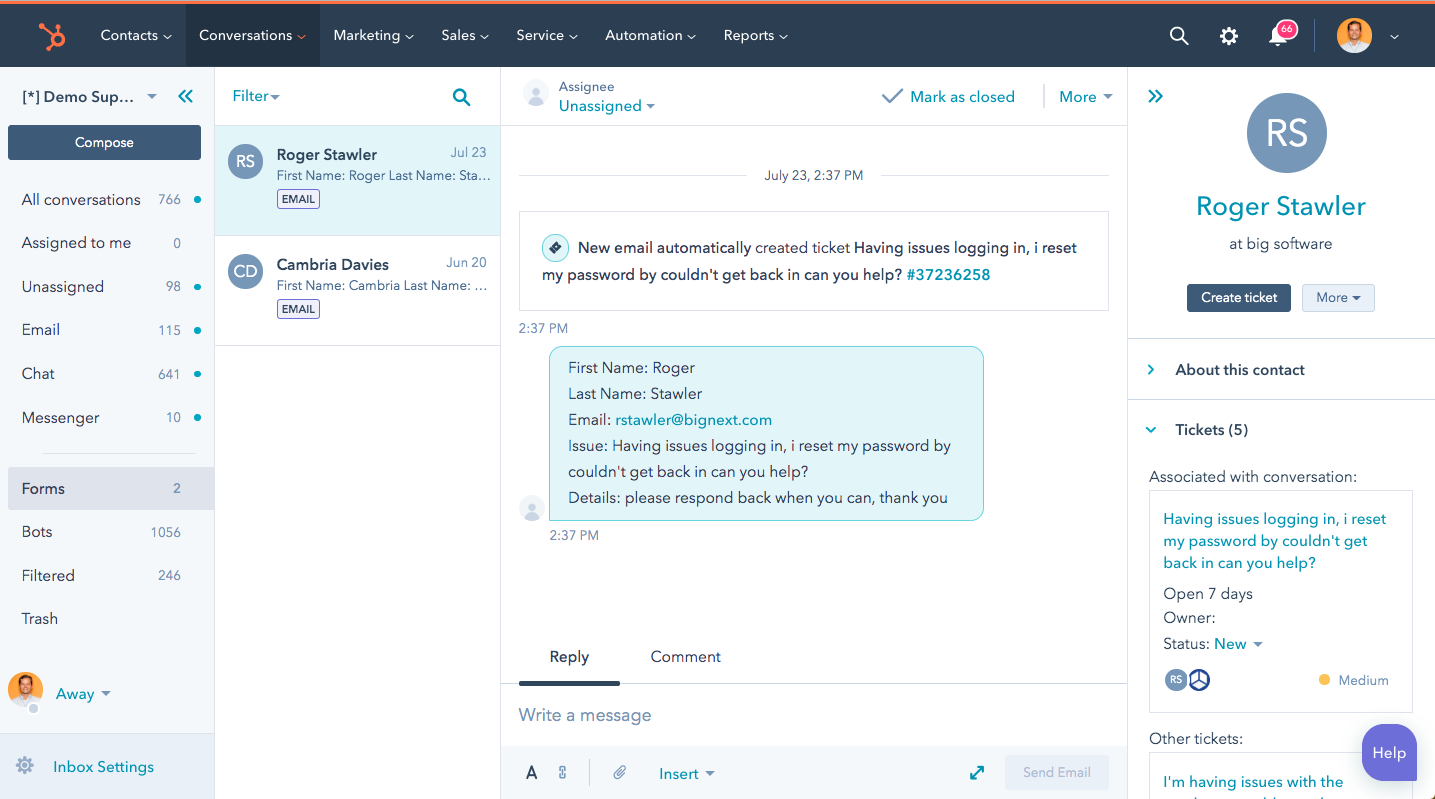 And all of these tools are integrated with HubSpot's full CRM platform so that your team can really put the customer first.
Service Hub Grows With You
Like all of HubSpot's software, Service Hub is available at different plan levels that give you more advanced capabilities as you grow into them.
For example, the Free plan gives you access to basic features like:
Contact management
Ticketing
Live chat
Team email
Reporting dashboard
Shared inbox
The Starter plan adds more functionality, including conversation routing, simple ticket automation, multiple ticket pipelines, and more.
The Professional plan takes everything up a notch to also include help desk automation, knowledge base, logged-in visitor identification, customer portal, etc.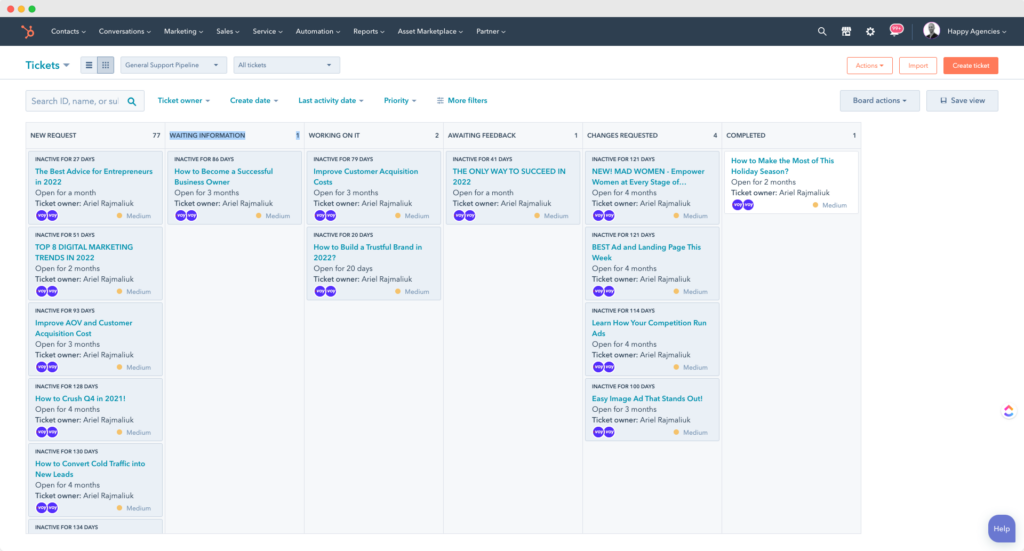 And then the Enterprise plan gives you premium access to everything, including goals, playbooks, advanced user roles, team management, conversation intelligence, and more.
And don't worry! We can help walk you through each of the plans and help you choose the one that's right for you right now. (Click here to connect with our team and request a meeting.)
Better Customer Service = Better Customer Retention
Better customer service leads to increased customer satisfaction, loyalty, and customer retention.
Better customer retention, in turn, leads to higher profitability.
For example, a study done by Bain & Company shows that increasing customer retention by just 5% produces more than a 25% increase in profits for the financial services industry. But there are similar stats across a wide range of industries as well.
Here's why customer retention is important …
Return customers buy more from you over time.
Operating costs to serve those customers tend to decline over time.
Loyal return customers are often willing to pay premium prices rather than switching to a different company.
Return customers are more likely to refer other new customers to you.
And with customers expecting more and more from their experience with a company, it's more important than ever to have all the tools available at your disposal in order to deliver excellent customer service.
Is HubSpot Service Hub Right for You?
Each of the Service Hub plan levels includes powerful tools to help you provide the customer service that will make your customers loyal, raving fans.
Most people find it helpful to discuss their different options with digital marketing professionals like the WorldLight Media team, who, in addition to experience and expertise in digital marketing in general, are also HubSpot Solutions Partners.
So, we invite you to get in touch with our team and request a meeting to discuss your options, your company, and how we can help your business succeed. Simply click here to use our convenient online form to connect with us.