10 Benefits of a Chatbot on Your Website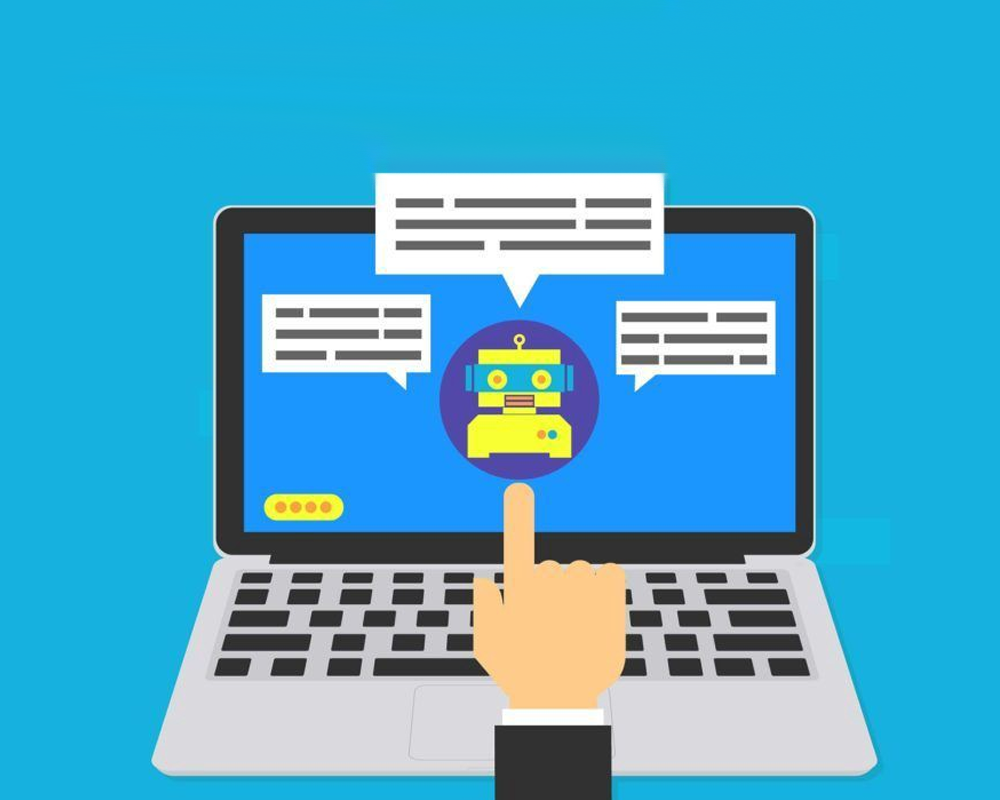 Technology is becoming more advanced by the day. Many businesses have realized that adapting to these advancements will increase their productivity & profitability, and if they don't adapt, they could potentially be left behind. One game-changing advancement is the use of Chatbots. Technically, they have been around since the 1960s, but only recently they have been more widely used by businesses to ease their workload.
The chatbot market size is expected to grow from $2.6 billion in 2019 to $9.4 billion by 2024 at a compound annual growth rate (CAGR) of 29.7%.
Are you wondering why so many companies are investing in chatbots? In this article, that's exactly what we are going to explain to you today.
Customer Service 24/7

A chatbot is designed to process responses in a split second and simultaneously manage thousands of customer queries.

Many businesses have 24/7 support, but this can require a large team that can be very costly. Even with these 24/7 support teams, at some point, many of us still have to listen to elevator music in the background while you wait for the next employee to take our call.

The case with chatbots is entirely different. Since they are automated to answer what customers commonly ask, they answer instantly and without getting tired.

Another critical advantage of using a chatbot is that it can be customized as a multilingual chatbot to respond to clients' questions in their local language This breaks the language barrier between customers and businesses without having to hire many translators.

This empowers your business to take advantage of new business sectors while simultaneously giving your audience a convenient user experience that isn't having them sit around waiting to be helped.


Personalization

Chatbots can access the previous history of a user's interaction with your business and respond to the users' queries accordingly. Conversational chatbots can be integrated with your CRM, ticketing, payments, and other software to pull relevant data and create a personalized message.

When customers feel like the message is directed to them, and not just everyone, they are more likely to connect with you and your business. Chatbots have the capability to make logical data decisions to assist you in these conversations.


Increase in Sales

Business pioneers have asserted that, on average, the incorporation of chatbots has expanded business deals by 67%. Chatbots can acquaint users with new services and products from your website site. It eliminates delayed responses (customers dislike delayed responses) which decreases lost sales.

Chatbots can assist customers every minute of every day and offer quick responses. Consequently, the sales increased. A chatbot can provide all the necessary data to the customer to drive them into making purchase decisions.


Decrease in Costs

Placing a chatbot on your site will have an initial cost. On the grand scale of things, this expense is much lower than the usual customer assistance model, which involves employee training, employee compensation, infrastructure cost, and essential aids.

Website Chatbots are a much better option for customer support. Moreover, its maintenance costs are low. A single person can handle only 1-2 people at the same time, and any more than that, the employees' job becomes much more difficult.

Hiring a team of customer service employees can get expensive very quickly. Using a chatbot cuts down the cost on employees and further, prevents human errors.



A study proposes

that to support around 256 billion customers, businesses consistently spend almost 1.3 trillion dollars, whereas chatbots can help enterprises set aside up to 30% of that expense.


Increase Customer Interactions

Chatbots can increase interactions with customers in interactive ways. For example, customers can find the right information with a click of a button instead of typing in the whole text.

In another example, you can collect feedback from users by asking yes/no or selecting an option question. A more convenient experience means less work the customer has to do. This is why chatbots have higher response rates.


Collect useful data

Chatbots have built-in analytics, and machine learning mechanisms that enable the chatbot to read between the lines and extract useful information from the user.

This advancement helps you gather valuable insight into your customers' behavior and what kind of services they expect from your business. You can further improve your customer experience according to this data.

A chatbot can tell you why customers are leaving your web page without making a purchase. It is also smart enough to track different behavioral patterns which can affect your business's marketing decisions.


Automation for repetitive tasks

One main use of chatbots is to perform repetitive business errands such as answering frequently asked questions, organizing meetings, and delivering smart search functions.

Doing repetitive work can be tedious and it brings a greater chance for human error the longer you do the task repeatedly. Chatbots can handle these tasks without getting tired


Sending push notifications to Customers

Being able to notify your customers about what's happening in your business, update them about a product back in stock, or reach out about an issue they may have had is essential to keeping them happy.

Using a conversational AI Chatbot is beneficial because it can utilize the data from previous conversations & make sure it is only pushing relevant notifications to the customer instead of spamming their inbox.


Potential to reach a bigger audience

Most of your customers are likely on a social media platform. Incorporating a chatbot on your business pages will drive more traffic to your website or answer frequently asked questions immediately after a customer possibly messages one of your pages.

It is likely your audience is slightly different on all these business social pages which is a positive thing because the chatbot will be able to reach all types of customers vs if it is only on your website.


Lead generation

With chatbots incorporated into your website, you can efficiently collect their contact information without the users having to fill out forms. It can sync this information with your CRM(Customer Relationship Management) and share the details with your sales team who can act on it quickly.

Customer experience increases because users don't have to fill out long forms and get relevant data easily. The chatbots can also suggest products and promotions
Should you add a chatbot to your website?
If you're still considering whether you should add a chatbot to your website. Remember, that it is operational for customer support 24/7 on your website resulting in it being a great backup to your main customer service team.
The most important thing that you need to focus on is how you would customize the communication services of your chatbot to enhance your business reputation, add real value to your customers, and engage your customers.
We're Here to Help
As you can see, Including a chatbot on your website is beneficial in many different instances. Chatbots require some planning and time to build.
Smart business leaders turn to HubSpot experts like us here at WorldLight Media for help. We help with all aspects of chatbot design, development, and implementation.
Ready to learn more about how we can help you harness automating personalized chatbots so that more people can look to your business for customer support any hour of the day? Let's talk!