What are the Pros and Cons of using Shopify CMS?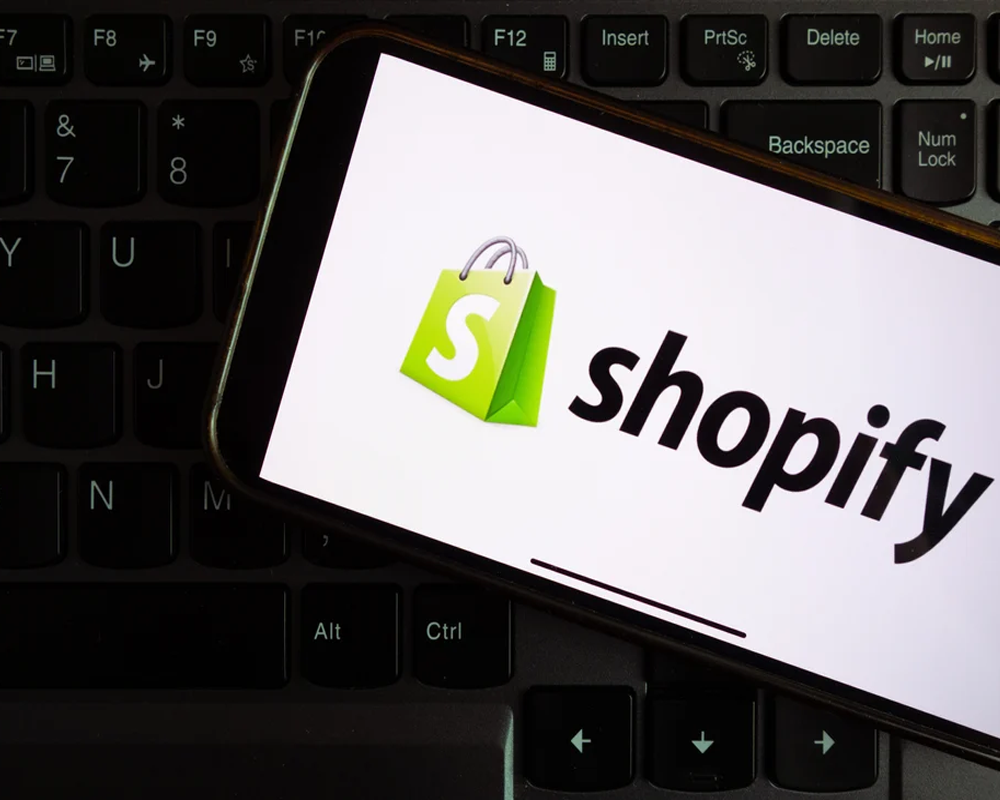 If you're getting ready to sell things online — or if you already are — you may be wondering what are the pros and cons of using Shopify CMS? If so, you're in the right place.
Shopify is a popular eCommerce platform used by more than a million merchants worldwide. CMS stands for "Content Management System" and denotes the software used to create and manage the data and files of your website.
While many businesses have Shopify websites, there are other options out there. In fact, Drip reports that Shopify holds just about 11% of the total eCommerce market share.
So, it's smart to carefully consider all of the pros and cons of using Shopify CMS to make sure it really is the best option for you.
Pros of using Shopify
Works with Shopify POS — If you're also a brick-and-mortar retailer, then using Shopify POS along with your Shopify website can eliminate the extra work of maintaining two different inventory lists.
Easy to Use — Most users agree that Shopify is easy to use. There are a variety of themes, templates, and plugins (some only available for a fee) that you can use to make your website look and work how you want it to.
Hosting Included — Since secure website hosting is included with Shopify, you won't have the extra fees or extra steps of a third-party hosting provider to deal with.
Support Team — The Shopify support team is available 24/7 via email, live chat, and phone. They also have a robust online Help Center and a Shopify Community online forum where you can ask questions and interact with other Shopify users.
Functional Store Management Features — Shopify includes features for you to add products, manage inventory, set up shipping and delivery, manage payments, review analytics, etc.
No Setup Fees — Shopify doesn't charge a setup fee, and there is a 14-day free trial.
Cons of using Shopify
Extra Fees — There are monthly fees for using the platform itself, as you might expect. There also are sales transaction service charges. You also have to pay for some of the themes, templates, apps, and plugins you might want to use for your website.
No Email Hosting — You'll have to host your branded email through a third-party provider and forward emails from your customers to your inbox that way. HubSpot offers integrations with Shopify that can help bridge the gap.
Limited Customization — Instead of the common PHP coding language that most platforms use (and which most web designers and developers are familiar with), Shopify uses its own Liquid language. So to customize the theme of your Shopify website, you'll have to learn Liquid. Certainly doable, but many users struggle with it.
Challenging Blogging — Content is not Shopify's primary focus, commerce is. So if blogging is part of your content marketing strategy (and it should be!), then you should expect an adjustment period. Users mention experiencing difficulty with blog management, lack of categories, hard-to-use editor, and other challenges that users of other eCommerce platforms don't have to deal with.
Difficult to Move Your Site to Another Platform — Once your eCommerce site is built on Shopify, they make it difficult for you to move it somewhere else. You're limited to exporting a CSV report, which means you might lose some data.
Choosing Your eCommerce Platform is a Big Decision. We Can Help!
At WorldLight Media, we've been designing websites for over 17 years. We're Shopify Partners, but we also work with multiple CMS platforms, and we can help you choose what's best for you and your business.
We invite you to get in touch with our team to discuss the pros and cons of using Shopify CMS and how they relate to your specific situation with your business. We understand that it's a big decision, and we're here to help.
Let's talk soon!