Achieving Your Marketing Goals: The Impact of HubSpot Consulting Services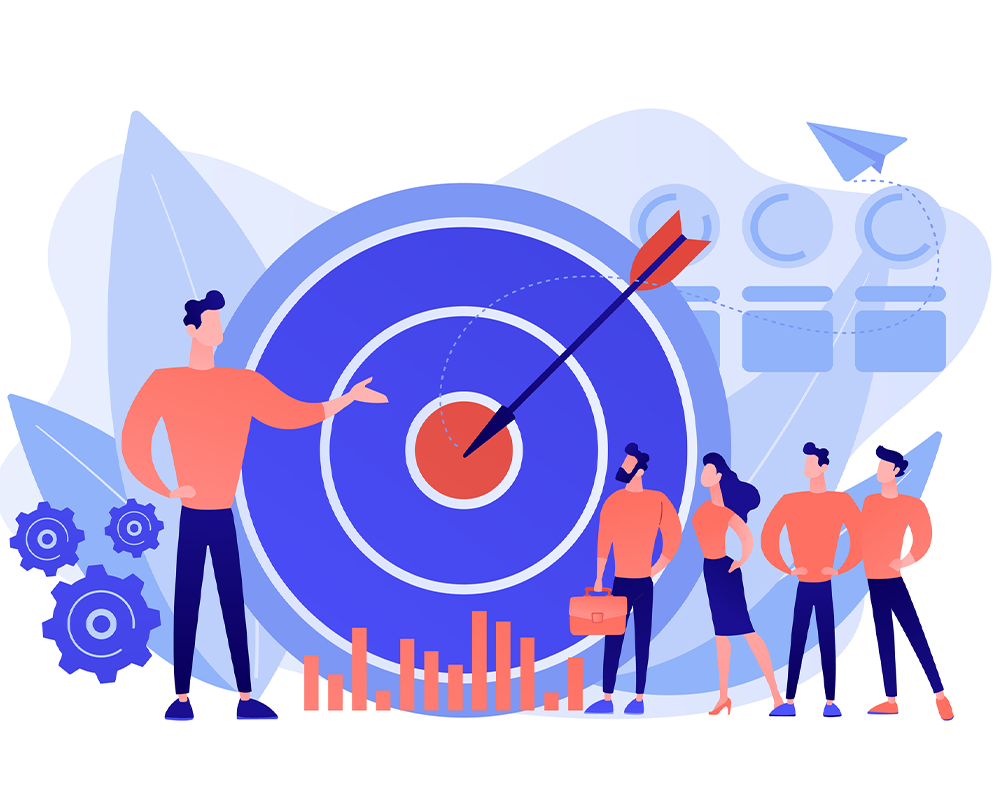 When it comes to getting meaningful, measurable results and achieving your marketing goals, the impact of HubSpot consulting services can be a huge game-changer.
Staying ahead of the digital marketing curve is challenging in general for most business owners who are, admittedly, busy running their businesses. Even when you have an in-house marketing team, they can get immersed in the day-to-day implementation.
Especially with HubSpot's Swiss army knife plethora of tools to manage your marketing, sales, and customer relationships.
Like a Swiss army knife, HubSpot has tools and capabilities that many people aren't using … or aren't using to their full potential. And that's where a HubSpot Certified Gold Partner like WorldLight Media can make all the difference.
Your Marketing Goals
While we can't presume to know your specific marketing goals without sitting down to have a conversation with you, we can tell you that a Gartner survey found the following to be the top digital marketing objectives in 2021:
Improve Lead Quality
Drive Increased Sales Among Identified Leads
Increase General Brand Awareness
Acquire New Customers
Increase Number of Named Contacts
Create and Deliver Personalized Experiences to Customers
Improve Postpurchase Customer Loyalty/Repurchase
Shift Brand Positioning
Retain Existing Customers
Most of our clients have these same goals today. It's likely that you do, too. HubSpot tools are designed to help you reach these goals and more.
HubSpot Consulting Services
To help you achieve your marketing goals — whatever they may be — we offer the following HubSpot consulting services:
Benefits of Working with Us to Maximize Your HubSpot Tools
We've worked with enough clients and have seen enough proven results that we can confidently omit the "results not typical" disclaimer when we talk about the massive impact that working with a HubSpot expert has on your marketing, sales, and customer management.
Here are some of the benefits we've been able to give clients …
Tailored Strategies
You have specific needs, unique buyer personas, distinctive buyer journeys, etc. … and we can help tailor your HubSpot strategies accordingly to resonate with your audience and meet your particular goals.
Improved Systems and Processes
While your HubSpot tools are powerful, you only benefit from them when you incorporate them into your internal systems and processes to improve revenue operations. You get to put our HubSpot expertise to work for you in simplifying systems, optimizing workflows, and automating processes where possible.
Return on Investment
While you are apt to see some short-term gains from HubSpot consulting services, you're also setting yourself up for long-term growth year after year.
To estimate your own return, we invite you to use our HubSpot ROI Calculator to see your potential results from using HubSpot to its fullest.
A Solid Foundation for Sustained Growth and Success
Anything built on a shaky foundation is bound to tilt or even collapse over time. Working with a HubSpot Certified Gold Partner, on the other hand, gives you a solid foundation of marketing, sales, and customer management to build on.
HubSpot isn't the right solution for every company. WorldLight Media isn't a good fit for everyone, either.
We may or may not be for you. Click here to find out one way or the other.
But for the right business, the combination of WorldLight Media and HubSpot is like peanut butter and chocolate, macaroni and cheese, or champagne and caviar.
It's like finally utilizing a Swiss army knife for all it was intended for.
Let's talk more about how HubSpot Consulting Services can help you achieve your marketing goals. Call us at (559) 9-DESIGN, or you can click here to use our convenient online form to ask for more information.