9 Tips for Marketing your Podcast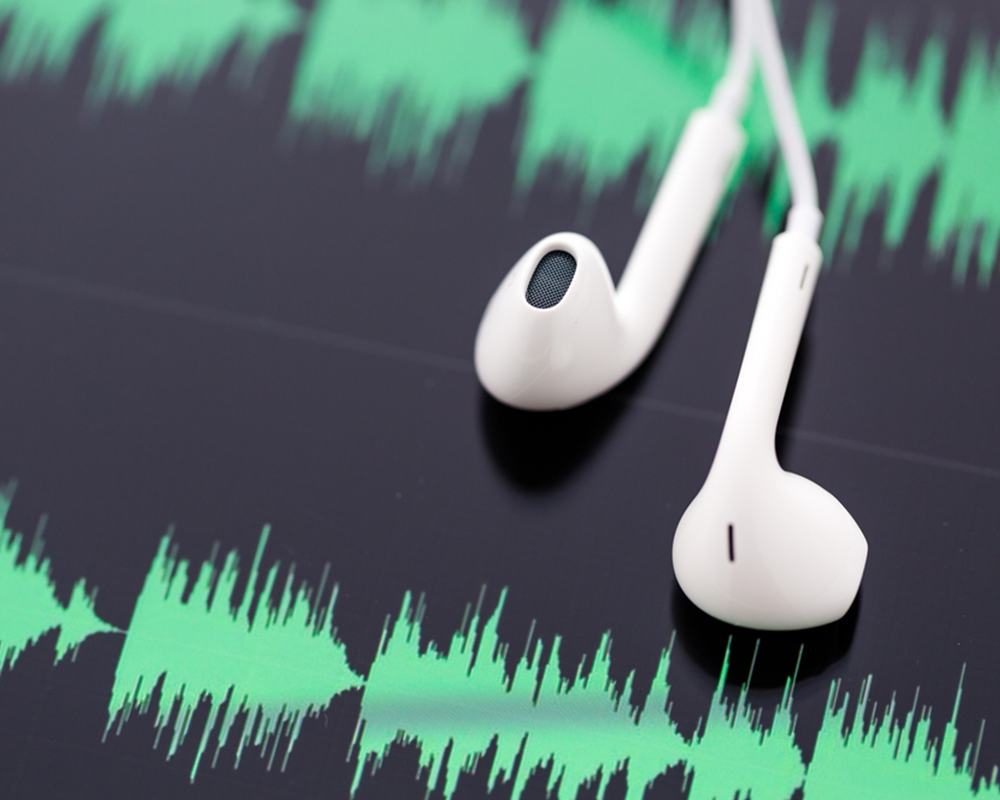 If you're ready to grow your podcast audience and bring more people to your business, these 9 tips for marketing your podcast will help you achieve those goals.
There are expected to be 464.7 million podcast listeners in 2023, according to statistics reported by Oberlo. And while they may not all be your target market (a good thing, really, because could you handle nearly half a billion customers?), enough of them are to make podcasting a great way to attract new leads and grow your influence.
But, even with all of those people listening to podcasts, how do you get them to listen to yours? Because like the philosophical question "if a tree falls in the forest with nobody around to hear it, does it make a sound?", if there's nobody around to hear your podcast, does it make an impact?
Or perhaps the better question may be, how much more of an impact will your podcast have — both to your listeners and to your business — if more people find it and listen to it?
These philosophical questions may not have an easy answer, but the answer to how do you get more people to find and listen to your podcast is simply this: marketing.
So here's how to do it ...
9 Tips for Marketing Your Podcast in 2023
1. Optimize Your Show for Search Engines
Search engine optimization (SEO) is critical for any type of online content, and podcasts are no exception. To optimize your podcast for search engines, make sure to include keywords in your show's title, description, and episode show notes. Also strategically choose tags and categories that accurately reflect your content. show, and
2. Upload to Multiple Platforms, Including a Website
You want to make it easy for people to find your podcast, so that means making it available where they already are. So, submit your show to various podcast directories, such as Apple Podcasts, Spotify, and Google Podcasts. If you have a video podcast (and if you don't, you should), upload it to YouTube. And be sure to publish your podcast on a website, either its own or as part of your company's website.
3. Use Social Media
Social media is a powerful tool for promoting your podcast and engaging with your audience. Make sure to promote your show on all of your social media accounts, including Twitter, Facebook, Instagram, and LinkedIn. You can also use social media to interact with your listeners, answer questions, and share behind-the-scenes content.
4. Leverage your Network
Let the people who already know, like, and trust you help you spread the word about your podcast. Invite them to listen themselves, but also to tell their personal and professional network. Encourage them to leave reviews as well as share your podcast on their social media, in their email newsletter, etc.
5. Build Relationships with Other Podcasters
Networking with other podcasters can be a great way to promote your show and reach a new audience. Reach out to other podcasters and ask them to be a guest on your show (and have them promote their episodes of your show to their audience). Offer to reciprocate as a guest on their show. You can also join podcasting communities on social media to connect with other podcasters and share tips and ideas.
6. Utilize Email Marketing
Email is still one of the most effective ways to reach and engage with your audience. So, build an email list of your listeners and send them regular updates about your show. You can also use email marketing to promote your show to potential new listeners, by including links to your podcast in your email signature and sending emails to friends, family, current customers, and business associates who might be interested in your content.
7. Partner with Sponsors and Brands
Sponsorships and brand partnerships can be a great way to monetize your podcast and reach a new audience. Look for brands that align with the values and content of your show and reach out to them to discuss potential partnerships. You can also use affiliate marketing to earn commission on products or services that you promote on your show.
8. Consider Paid Advertising
Paid advertising can be an effective way to reach a new audience and promote your podcast. Consider using social media advertising, Google Ads, or other paid advertising platforms to promote your show to a targeted audience. Make sure to track the performance of your ads and adjust your strategy as needed to get the best results.
9. Encourage Listener Engagement
Listener engagement is critical for the success of any podcast. It becomes social proof and builds your credibility. Think of it as being your word-of-mouth marketing. To encourage listener engagement, be sure to include calls to action in your show, such as asking listeners to subscribe to your show, leave a review, or post comments. You can also use listener feedback to improve your content and make your show even more engaging.
Implementing these 9 Tips for Marketing Your Podcast
You don't have to implement all nine of these tips for your podcast to be successful. But the more you can do, the more people you can reach … the more people, leads, and new customers you can attract to your business.
And, like any marketing, consistency is key to being as effective as possible.
It can be a lot, but you don't have to do it alone. We're here to help.
WorldLight Media has helped numerous podcasters market their show and grow their audience. And we even launched our own show — Extremely Valid Points — back in 2021. We know what we're doing, and we're willing to let you harness our knowledge and put it to work on your behalf.
To learn more about how we can help with podcast marketing, we invite you to get in touch with our team using the convenient online form here.