The team at Vital Health Endometriosis Center faced many technical challenges before working with Worldlight Media. They needed to expand their reach to women in need of Endo Treatment. Both high bounce rates and poor-quality leads contributed to lack of engagement from website visitors. Plus, they spent a lot of money on Google Ads, with little return on their investment.
The original home page featured an image of a doctor, which did little to attract their ideal client. So, Worldlight Media saw the need for an image that reflected a woman living her life and thriving.
Their website navigation, on the original website, proved overwhelming. So, navigation needed to be simplified.
No clear call to action was found on the site. Worldlight Media created primary and secondary next steps for users.
Additionally, the Worldlight Media Team saw the need for SEO pages that create organic search results. Thus, Vital Health's need to spend so much money getting traffic to the site would be eliminated.
Worldlight Media created a story-branded, one-liner for Vital Health—understanding the pain, challenges and frustration of a woman suffering with endo—"It's time to get your life back."
Worldlight also curated story-branded, design photos that depict healthy women thriving in life. And free from Endometriosis. Additionally, WLM added Lead Generation to their site, which included a clear call to action.
Worldlight provided Google Ads Management. Plus, they created SEO Landing Pages and an e-mail marketing drip funnel, which included a free PDF with valuable resources to attract leads.
As a result, Vital Health Endometriosis Center received more pre-qualified leads. And they noticed an increase in overall leads. Plus, better organic search rankings, without the high ad budget. They actually spent less money on ads and experienced a lower bounce rate.
Through Lead Nurturing, they noticed higher engagement with patients and potential patients. And Dr. Cook is now booked out months in advance.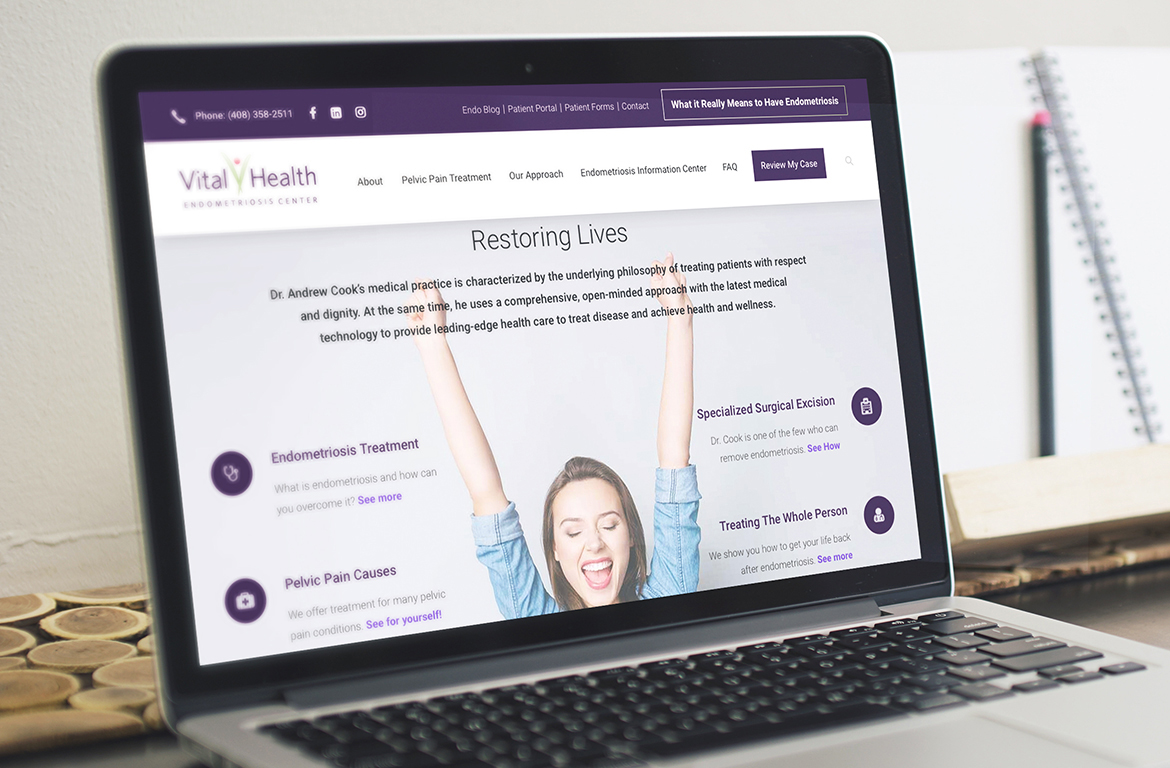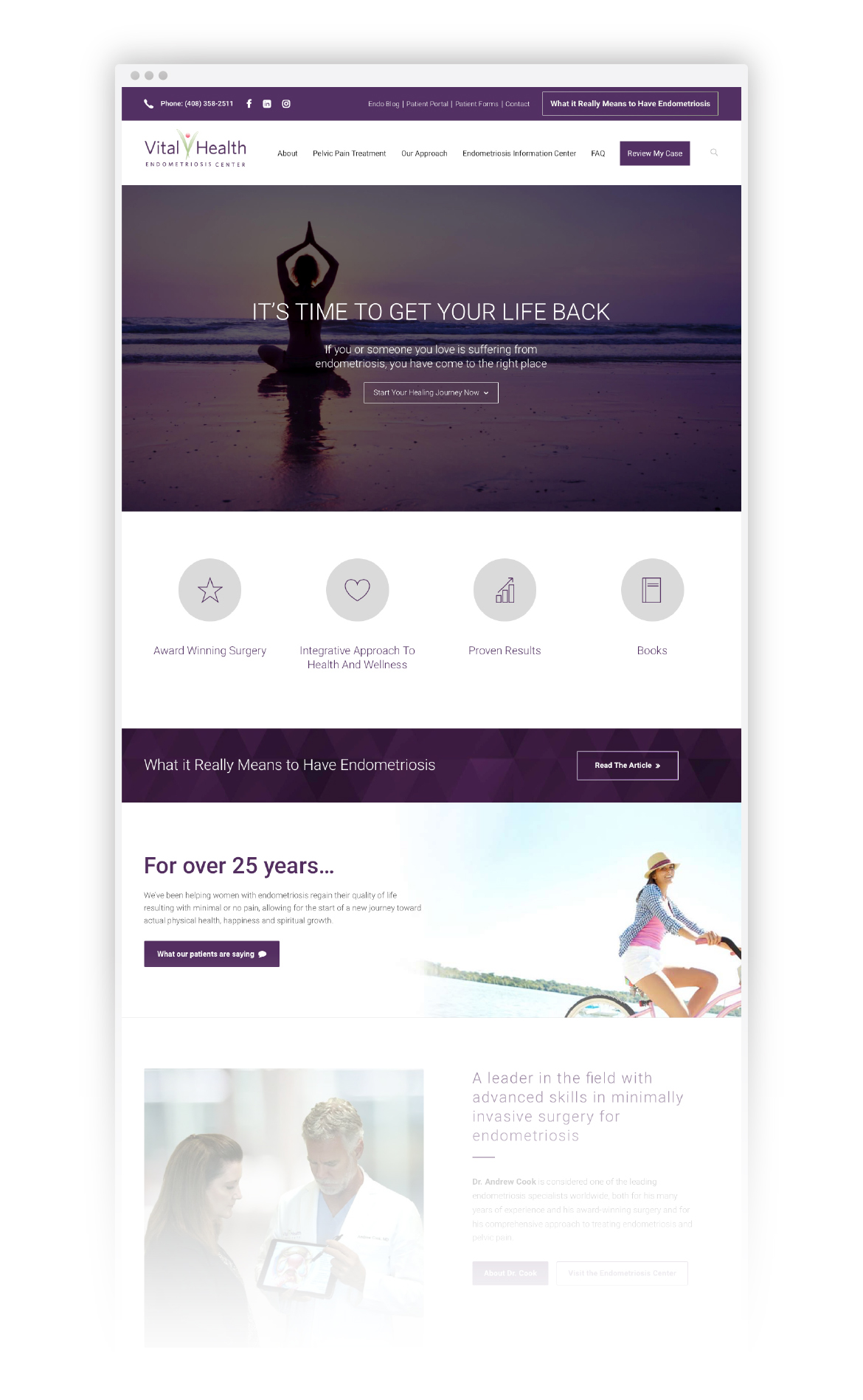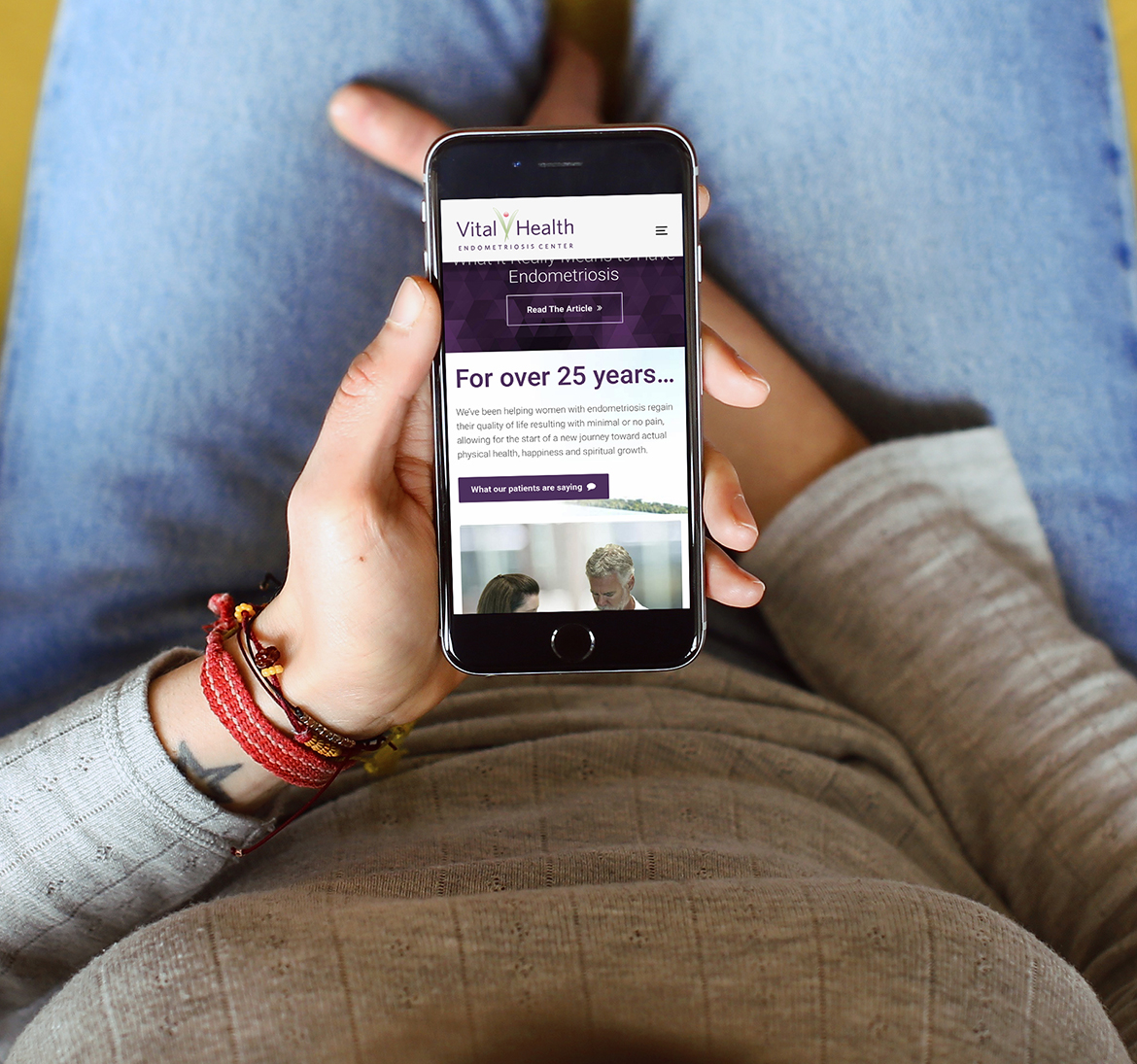 If you suffer with Endometriosis Pain, then it's time to get your life back. Vital Health Endometriosis Center is an award-winning institute. The Vital Health Team is focused on an integrative approach to health and wellness.
Both proven results and also supporting information (for example, books and articles ) demonstrate why Dr. Cook and the Vital Health Team are the #1 choice for Endo Treatment. They are focused on compassionate and comprehensive, multidisciplinary care.
Endometriosis affects around 176 million women, worldwide. If you are one of them, then start your healing journey now!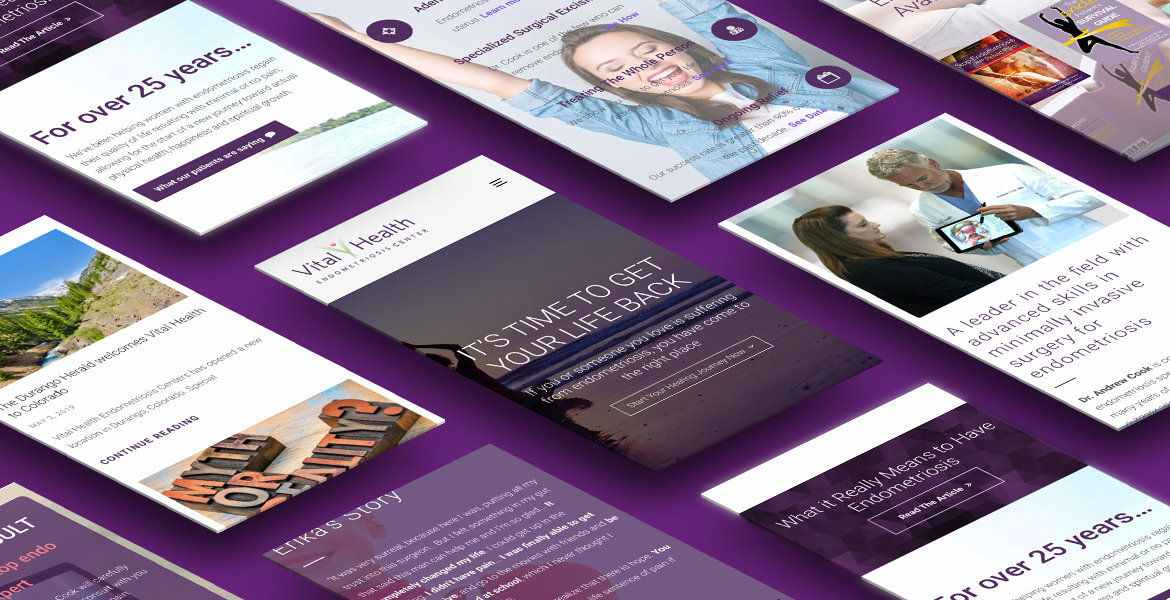 Healing From Endo is Possible
Most women suffering from Endometriosis don't know that healing is possible. But Dr. Cook and his team at Vital Health Endometriosis Center, change lives. Dr. Cook is one of the leading doctors in the nation for Endometriosis Treatment. He's written many books and speaks publicly. Many women live in pain for years due to failed prescription treatments and outdated ineffective forms of surgery. Dr. Cook provides surgery that few doctors are trained to do. And his treatments get results!