Golden Valley Health Centers
Design Consistent with New Branding
Clinic Location Search Functionality with filters
Dedicated Recruiting Landing Pages
Before reaching out to Worldlight Media, GVHC had no problem finding patients to serve. However, they were challenged to find providers to employ (for instance, doctors, nurse practitioners and residents). So, they needed assistance with recruiting.
They also needed a location database. Additionally, their outdated website did not properly reflect the size and professionalism of the organization.
WorldLight Media created an extensive careers section for the GVHC website. In order to attract potential providers. It highlights both the benefits of employment at GVHC, and also the benefits of living and working in the California Central Valley.
The website also includes tourism information, for which Worldlight Media conducted research, wrote all the tourism content and curated relative images.
Furthermore, Worldlight Media designed and built a location finder tool. So, patients can locate the nearest facility that offers the services they need (whether dental, chiropractic or internal medicine, etc.).
Overall, Worldlight Media created a user-friendly website and online recruiting tools for the HR Department. Plus, lead nurturing—increased engagement with both patients and potential patients.
Finally, WLM rolled out a brand-new website design that promotes healthy living and accurately portrays the professionalism of the company.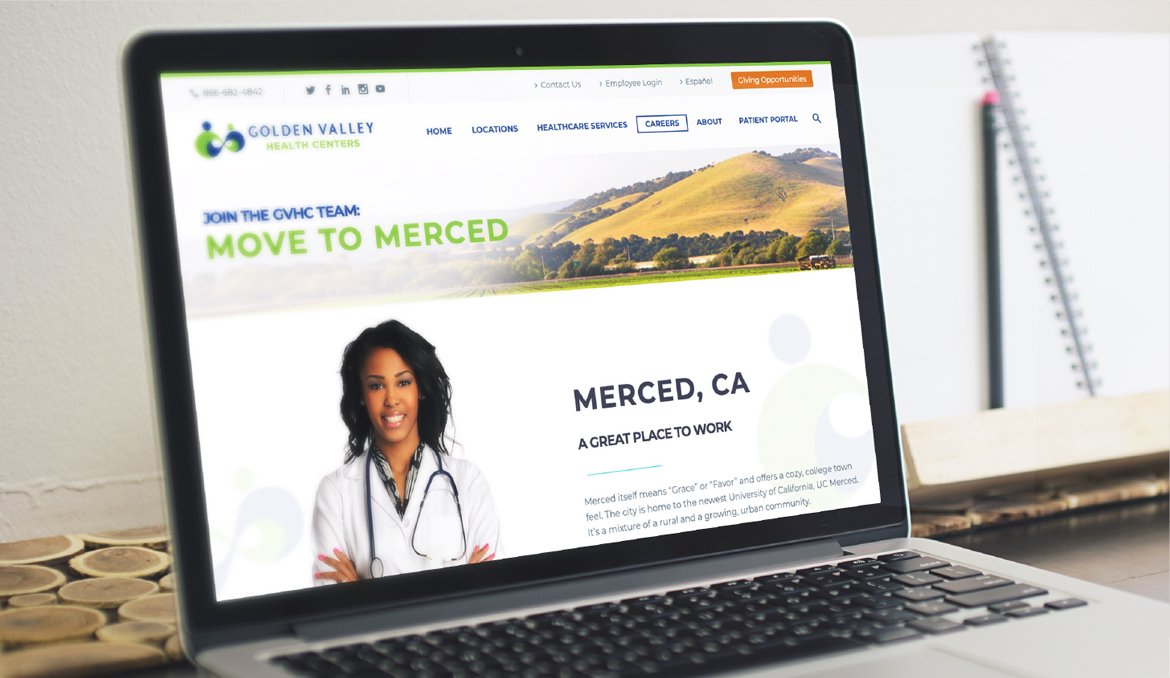 Exciting Things Happen at Golden Valley Health Centers
With 38+ locations and hundreds of hard-working medical and support staff, there is always something exciting going on at Golden Valley Health Centers (GVHC). From events to advocacy and community improvement efforts, the award-winning staff keeps the Golden Valley informed of the latest in healthcare.
GVHC provides individual attention to patients, families and visitors. Both their providers and team members are trained to understand the value of personalized consideration and the need to care for mind and body. They have been selected for their helpful nature, skills, abilities and compassion.
What's more? GVHC provides After Hours Care, Payment Assistance and Various Locations for your convenience.
GVHC is a federally qualified Health Center with over 28 locations serving the California Central Valley. They are a non-profit who reaches the underserved. And they provide quality care for everyone. Additionally, they serve a diverse group of people, offering a sliding fee scale for both uninsured and low-income patients.