What is Growth-Driven Design?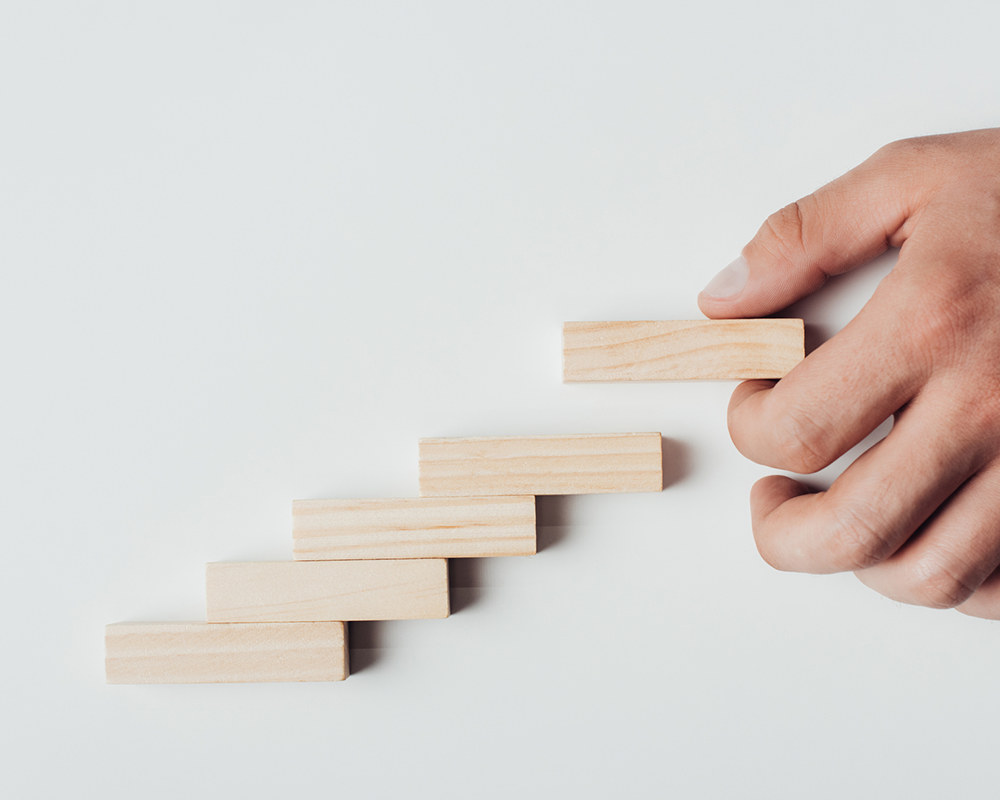 Growth-Driven Design is a modern approach to website design that keeps your website more continuously aligned with your company's marketing and sales goals. The methodology is focused on websites that keep pace and grow along with a business.
Growth-driven design (GDD) also lets you launch your website faster, make decisions based on data rather than assumptions, and ultimately have an asset that meets both customer and company needs.
The GDD process has three distinct stages:
Strategy
Launch Pad
Continuous Improvement
Strategy Phase of Growth-Driven Design
Like traditional web design, the process starts with strategy. This includes defining the purpose of the website and how it aligns with your business goals, identifying customer personas and your customer journey, and the elements your website needs to have in order to connect with and convert those customers.
That may sound like a lot, but don't worry! You don't need to know all the answers. A digital marketing agency with experience in growth-driven design will be able to guide you through this phase and help you develop a strategy that correlates with your business goals.
Launch Pad Phase of Growth-Driven Design
Traditionally, you might have waited for everything on your website to be completely perfect prior to launch. With GDD methodology, on the other hand, we launch what is known as a "minimum viable website" … one that contains the essential elements to achieve your primary goals but is not the final product.
By launching sooner, you start getting results faster. And the user data from those results can then inform how the rest of your website is built.
Continuous Improvement Phase of Growth-Driven Design
With GDD, your website is not a one-and-done, set it and forget it, static asset. You'll be able to continue improving it with data-driven optimizations as you get more users interacting with your site.
Your web designer becomes an ongoing resource and partner for your marketing and sales success.
Benefits You Can Expect from Growth-Driven Design
Faster Time to Launch
With GDD, you can launch a basic website much faster than with traditional website design approaches. This allows you to start driving traffic to the site and generating leads … getting results … more quickly.
Reduced Risk
By launching a minimum viable website and continuing to improve it over time, you can reduce the risk of investing a significant amount of time and resources into a website that may not meet your business goals or user needs.
Cost-Effective
Growth-driven design can be more cost-effective than traditional website design because it allows for incremental improvements over time, rather than investing a significant amount of time and money upfront.
Better User Experience
By continually optimizing the website based on user feedback and data, you can create a website that is more user-friendly and better meets the needs of your target audience.
Better ROI
By continually improving your website through the GDD process, you can generate more leads and revenue from it. And this, of course, can then lead to a better return on investment (ROI) for your company.
Scalability
GDD is inherently scalable. As your company grows and its needs change, the website can be continually optimized to meet those needs.
Competitive Advantage
By choosing a GDD approach, you can stay ahead of your competition by continually improving their website and adapting to changing market conditions.
Flexibility
GDD also allows for flexibility in the design process. Changes can be made quickly and easily based on real-time data and feedback.
We're Here to Help
WorldLight Media has used the growth-driven design process for many years now to get measurable results for our clients. And we're here to help you, too.
We invite you to get in touch with our team and start the conversation to see just how a GDD website can benefit you. Call (559) 9-DESIGN or simply click here to use our convenient online form to connect with us.
In the meantime, you can learn even more about Growth-Driven Design by clicking here.