HubSpot Marketing Pro Versus Marketing Enterprise: What's the Difference?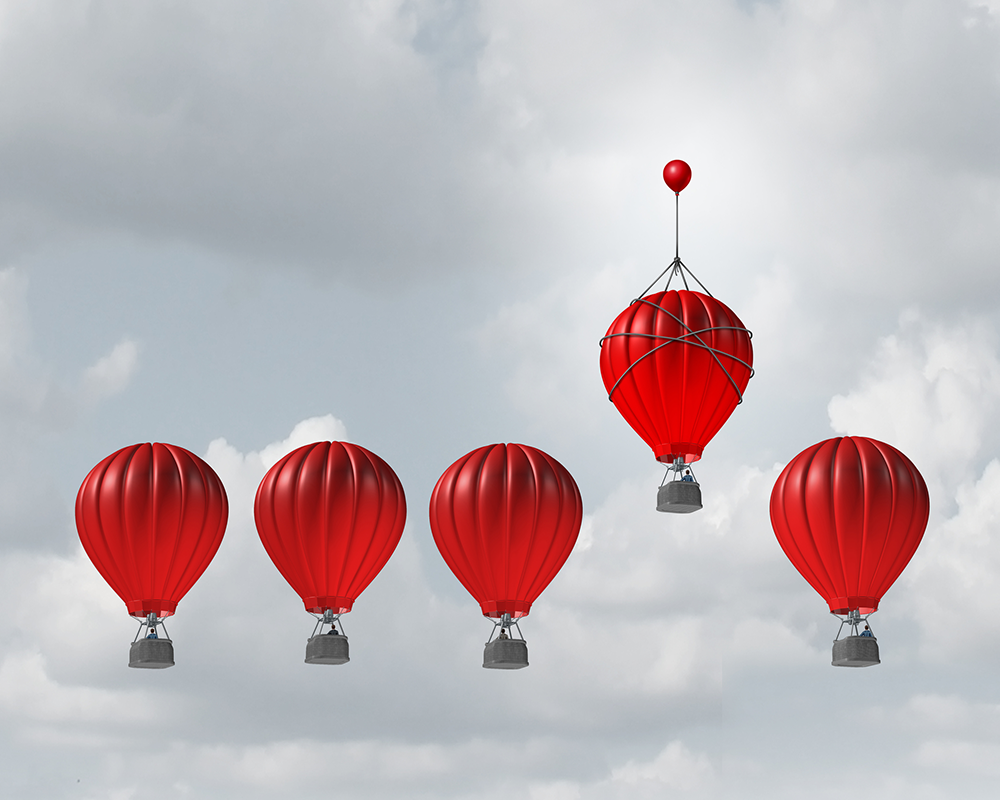 If you've outgrown your starter CRM and need more features and functionality, you're likely ready to compare HubSpot Marketing Pro versus Marketing Enterprise. What's the difference, you ask?
In one word: scale.
As your business scales and grows, what you need from your CRM (Customer Relationship Management) software grows, too.
HubSpot recognizes this and has developed the different levels of Marketing Hub so that you pay for just what you need, when you need it.
For example …
Email Marketing Send Limits
With the free version of HubSpot Marketing Hub, you get 2,000 email sends per calendar month. The Starter plan gives you 5X that. And the Pro and Enterprise plans continue to scale.
Pro: 10X marketing contact tier email send limit per calendar month
Enterprise: 20X marketing contact tier email send limit per calendar month
List Segmentation
The ability to segment your contacts into lists also scales dramatically as you upgrade to the higher levels on the Marketing Hub. You get 5 active lists with the free plan, and 25 active lists with the Starter plan. But you can really get strategic with your list segmentation with the Pro and Enterprise plans.
Pro: 1,000 active lists
Enterprise: 1,500 active lists
Form and Email Automation
Form and email automation is limited to a single email action or email per form under the free plan. And you get up to 10 automated actions with the Starter plan.
But with both the Pro and Enterprise, you are allowed unlimited email automation actions and form automation actions.
Shared Inbox
You're limited to just 1 shared inbox with both the free and Starter plans of Marketing Hub, but that expands with the upgrade to Pro and Enterprise.
Pro: up to 100 shared inboxes
Enterprise: up to 200 shared inboxes
It's only with Pro and Enterprise that you get access to the Custom Views feature in the shared inbox. With Pro, you get 50 custom views per account. You get 600 custom views per account with Enterprise.
Omni-Channel Marketing Automation
Marketing Hub's omni-channel marketing automation isn't available at all at the free or Starter levels. You must have either the Pro or Enterprise plan to access this feature.
Pro: up to 300 workflows
Enterprise: up to 1,000 workflows
Team Capabilities
It is also only at the Pro and Enterprise plan levels that you get the ability to create and manage teams to increase your efficiency even more.
Pro: up to 10 teams
Enterprise: up to 300 teams PLUS hierarchical teams
Features Only Available with Enterprise Access
With the Enterprise plan, you have access to everything within the Marketing Hub's capabilities. These features are only available at the Enterprise level:
Salesforce custom object sync (map up to 10 custom objects per account)
Custom objects (up to 10 object definitions and 500,000 records)
YouTube analytics integration
Adaptive testing (test up to 5 page variations at a time)
Behavioral event triggers and reporting
Predictive lead scoring
Multi-touch revenue attribution (track up to 10,000 logged interactions per contact)
Custom behavioral events
HubDB
HubSpot Marketing Pro versus Marketing Enterprise … Which is Right for You?
In general terms, the Pro plan is ideal for small and mid-size businesses, while the Enterprise plan handles the needs of larger enterprises and big corporations. But we've highlighted only some of the differences between these two advanced plans here.
You can compare all the features of the different levels of Marketing Hub by clicking here.
Or, perhaps an even better option is to discuss your specific needs with a trained and certified HubSpot Solution Partner, which is what WorldLight Media is. We'll listen and then help you decide which package best fits your needs.
We invite you to get in touch with our team using the convenient online form here. We look forward to getting the conversation started.