What does partnership with WLM look like?
Every organization has their own unique processes, working styles, and communication styles. What's important is for both parties to be clear about what the expectations are up front — and make sure you're both happy with them.
Unmet expectations destroy trust. Getting clear on how meetings will go, what deliverables will be, and how and when communication will happen is vital to a successful relationship between your organization and your digital marketing agency.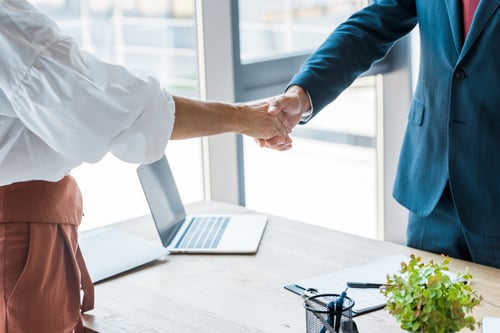 If you choose to work with us, our expectation is that we will become a long-term partner. We're going to have discussions with you about your business goals, timelines, and how we can support them. We're also going to invest heavily into the success of your business, and much of that will happen at the beginning of our engagement together.
Because of that up-front investment, and because so much of the work we do builds on itself, we typically ask for a 3-4 month contract in the beginning of our engagement. This is not to lock you into something you can't get out of, and it's not merely to secure an expensive monthly retainer. It's because we know that what we do works, but we also know that those first few months of foundation-building don't always move the needle in obvious ways. It takes time to build organic rankings — if you've never successfully done SEO, it can take up to 18 months to get on page 1.
Organic rankings aren't the only things that matter, and we always look for other ways we can boost revenue and generate more, better leads for you while that organic work is ramping up. If you're looking for immediate leads, though, we probably aren't going to be the best fit for you.
While we can't guarantee results, we will definitely commit to a few things:

Honesty
We commit to treating your business like it's our own. We pledge to be good stewards of your budget and to model the motives and actions of trustworthy marketers.

Transparency
We commit to collaborating with you on an objective-based strategy and creating transparency through regular review meetings.
Diligence
We commit to responding to all phone calls and emails within one business day — even if we don't yet have the answer you're looking for, you will still hear from us.