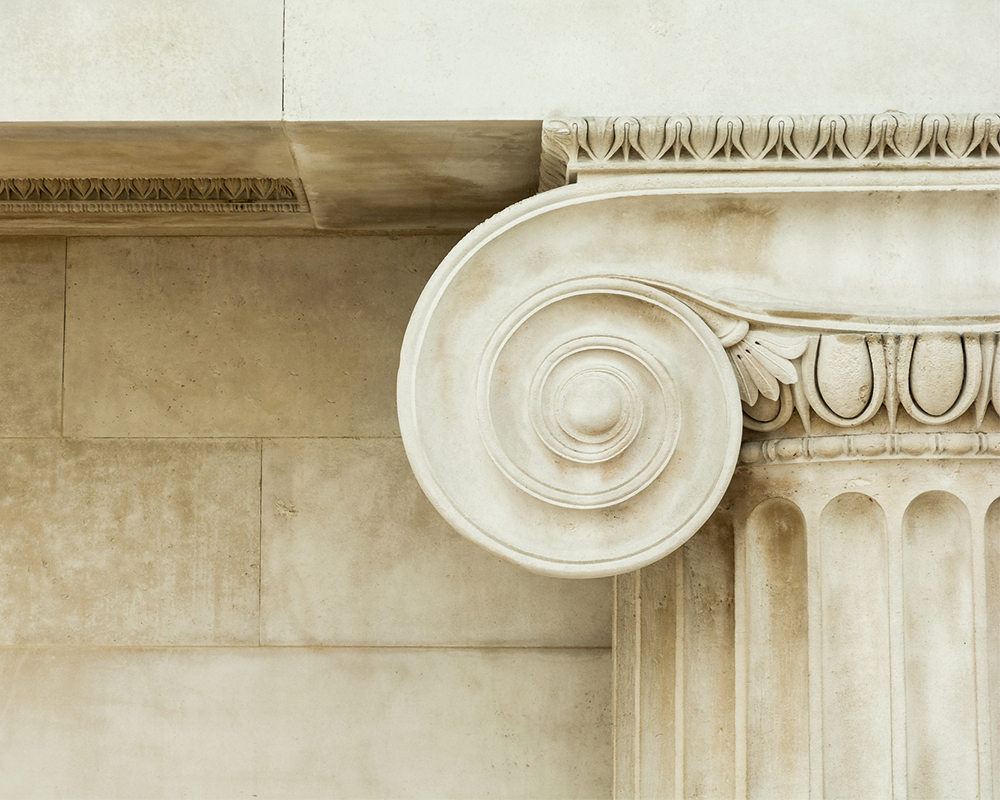 A pillar page is an important piece of content on your website if you're hoping to be found by new customers via search engines. It's part of a comprehensive inbound marketing strategy that combines SEO (search engine optimization) with content that answers questions and establishes you as the go-to expert on a topic.
Just as an architectural pillar serves as structural support to buildings, a website's pillar page should serve as a backbone to specific keyword topics on your website.
A Single Topic
The best pillar pages are focused on a single broad topic. They are long and authoritative without going into deep detail about any single aspect of the topic.
Imagine a wide river where you can splash through the shallows and easily make it to the other side, but you won't be going for any deep exploratory dives.
A pillar page lets your reader get their feet wet with a broad overview of a single topic of your product or service. From there, you can invite them to go on deeper dives in supplemental blog posts or by contacting you directly.
Sub Topics
While a Pillar page is a broad topic, your content should explore different aspects of the topic and identify Sub Topics that we call Content Clusters. Your Pillar page should link to more, in-depth content regarding sub-topics that can be found on your site. This should include blog posts, a knowledge base, or discussion community, and even more pillar pages.
Multiple Questions
While a pillar page is focused on a single topic, it should answer multiple questions. Think of it as a rapid-fire Q&A session …
You want to be able to get to all the questions someone may have about your topic, so you answer with the basics but leave most of the details for another in-depth conversation that you'll have later.
By answering as many questions as you can, as quickly as you can, you attract and help a wider range of people. A pillar page is often your first introduction to someone, and it lets people get to know, like, and trust you in general before pointing them in the right direction to get in-depth details about the specific thing they want to know more about.
Long and Authoritative
Because they're answering a multitude of questions, pillar pages are longer than standard website pages or blog posts. Remember … this river is wide rather than deep.
This is good for the reader because it answers all of their questions in one place.
It's also good for SEO because it shows the search engines your expertise and establishes your authority on the subject.
And this makes it good for you because you'll attract more potential customers to your website and to your business.
An Example
To put this all into perspective, let's use the example of a pillar page on the broad topic of inbound marketing. This page should answer questions like:
What is inbound marketing?
Why is inbound marketing so popular?
How does inbound marketing work?
What does inbound success look like?
What are examples of inbound marketing?
What is an inbound marketing strategy?
And more!
The page answers these questions in general terms and provides links to other blog posts on specific topics like paid ads, lead generation, conversion rate optimization, and more.
It ranks well on search engines, so people looking for answers to these questions find it and are introduced to our company. And then we can continue to proceed from there.
We're Here to Help
At WorldLight Media, creating pillar pages is one of the many things we do to help good companies grow faster. And we're here for you, too, if you need help.
Contact us today to start the conversation.