What Does a Digital Marketing Agency Do?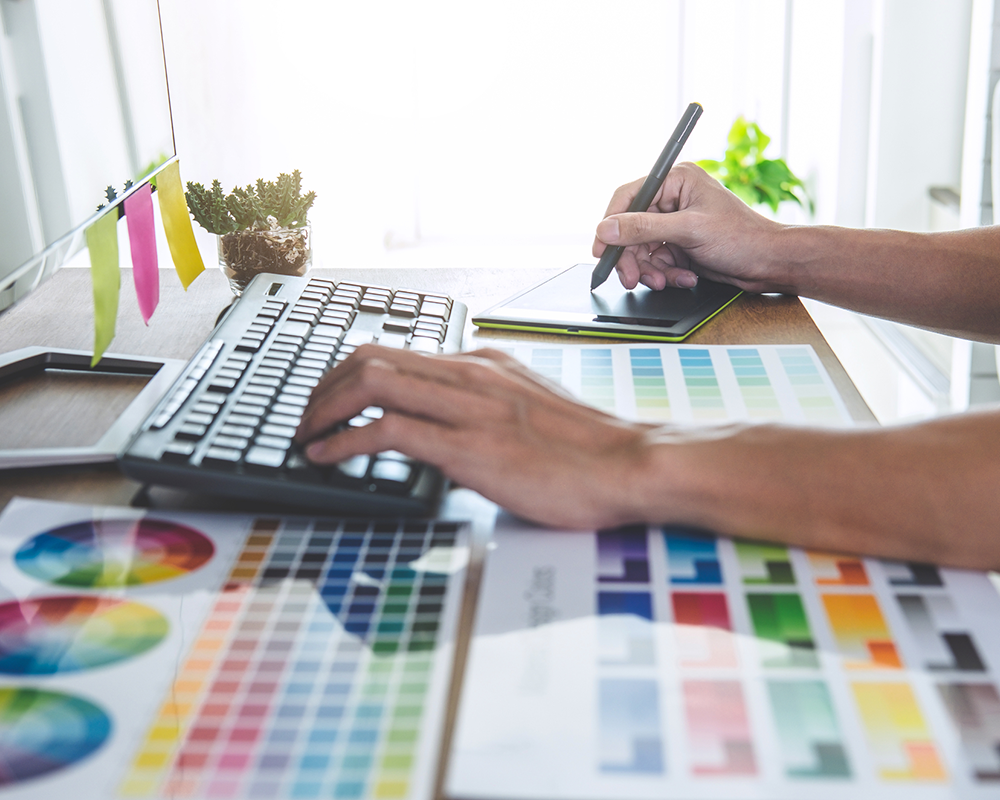 It's overly simplistic to answer the question of what does a digital marketing agency do by saying we help companies promote their products and services online.
The answer is a little more complete to say we help companies implement digital marketing strategies to reach more people online, generate leads, and convert those leads into paying customers.
The truth is even more complex, though. Because digital marketing itself is complex and constantly evolving. Different agencies may specialize in any number of digital marketing strategies and offer services accordingly.
For example, WorldLight Media is a digital marketing agency offering inbound marketing, strategic branding, web design and development, podcast marketing, HubSpot implementation, and graphic design services.
Here's what our digital marketing services look like in more detail …
Inbound Marketing includes:
Search Engine Optimization (SEO)
Pay-Per-Click (PPC) Ads
Lead Generation
Email Marketing
Conversion Rate Optimization
Video Production
Content Creation
Visual Media
Social Media
Reporting and Data Analytics
CRM (Customer Relationship Management) Automation
Content Writing and Lead Magnets
Strategic Branding includes:
Market Research
Buyer Personas
Customer Journey Mapping
StoryBranding
Brand Messaging
Marketing Plans
Inbound Marketing Plans
Drip Campaigns
Web Design and Development includes:
Growth Driven Design
WordPress Website Design
SEO Web Design
Inbound Marketing Web Design
HubSpot CMS Website Design
Webflow Website Design
Shopify Website Design
WooCommerce Website Design
ADA Compliant Design
Podcast Marketing includes:
Video Podcast Marketing
Audio Podcasts
Podcast Studio Rental
HubSpot Implementation includes:
HubSpot Software Selection
HubSpot Onboarding
HubSpot Implementation
HubSpot Marketing Automation
HubSpot Audits
HubSpot Web Design
Sales Enablement
Design includes:
Graphic/Print Design
Logo Design
Trade Booth Design
Infographics
Whatever specialized services a digital marketing agency offers, its main goal is to help its clients grow their business by increasing their online visibility, attracting more traffic to their website, generating leads, and ultimately converting those leads into customers.
Benefits of Working with a Digital Marketing Agency
There are many benefits you receive from working with a digital marketing agency.
For example, you get access to expertise and specialized skills that you may not have … or may not have the time to use as your time is better spent on other core business tasks that only you can complete.
Digital marketing can be a time-consuming and resource-intensive task. By outsourcing your digital marketing efforts to an agency, you and your team can focus on tasks that are a better use of your time. In turn, this can lead to increased efficiency and productivity, which can ultimately lead to greater profitability.
Digital marketing agencies can help you save money by providing cost-effective solutions for your digital marketing needs. For example, you may be able to save money on advertising costs by using a digital marketing agency's PPC services, which can help you target their audience more effectively and achieve better results.
In addition to saving money, working with a digital marketing agency can improve your ROI since you're leveraging their expertise and specialized skills to develop and execute more effective digital marketing campaigns.
Since digital marketing agencies use advanced tools to track the performance of their clients' digital marketing campaigns, you'll get the benefit of better analytics and reporting. You'll get a clear picture of how your campaigns are performing and be able to make data-driven decisions about how to optimize them for better results.
And lastly, companies today that fail to invest in digital marketing risk falling behind their competitors. On the other hand, companies that utilize a digital marketing agency's expertise and skills give themselves a competitive advantage.
By partnering with the right agency, you can more easily achieve your digital marketing goals and grow your online presence in a rapidly evolving digital landscape.
Before You Decide to Work with a Digital Marketing Agency
There are a few important things you should consider before you decide to work with a digital marketing agency.
First, you should be very clear about your goals and objectives for your digital marketing. An agency can consult with you to help you gain that clarity, but the more specific you can be about your needs, the better the agency can help to meet those needs.
Next, as you research potential digital marketing agencies, consider the following:
Communication practices — including responsiveness and transparency
Collaboration ability
Analytics and data usage — including how the agency will track and measure performance and how they will use data to optimize their work
Cultural fit — including the agency's values, mission, and work style
Finally, you should be clear about your budget and pricing expectations. The agency, on the other hand, should provide clear pricing information for the services it will provide. Contracts should include a scope of work, service level agreements, termination clauses, intellectual property rights, and other relevant terms and conditions.
You can explore more about digital marketing by visiting our FAQ page. If you want the benefits of working with a digital marketing agency, we invite you to see if WorldLight Media might be a good fit.
Get in touch with our team by calling (559) 9-DESIGN or click here to use our convenient online form to ask for more information. Either way, we look forward to connecting with you soon.